This face is - for a reason beyond me - often mistaken for Steffie. Maybe because this is a Hispanic face and the Hispanic Barbie had Steffie's face and the first Spanish Barbie had this face - and later releases was made with Steffie? Spain = Hispanic? Not so much. Anyway. It is a narrow face with a tiny little button nose and a slightly puckered mouth.
When Teresa was introduced, she was made with this face and later changed to Steffie (another confusion fuse for those ignorants). Christie has been seen with this face and of course all the Hispanic/Latina version Barbie dolls during a period - and some black versions too. This face was primarily used during the eighties, circa 1983-1988.
I can't get a clear shot of the stamp but thanks to Timmy I got the right year, 1982!
Spanish/Hispanic
Copyright: 1982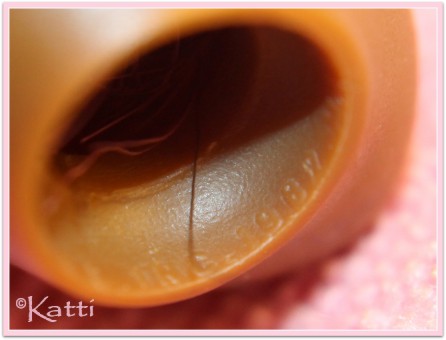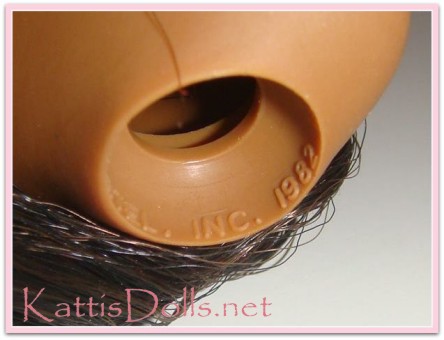 Doll belongs to/photo taken by and used by permission from Timmy Simpsom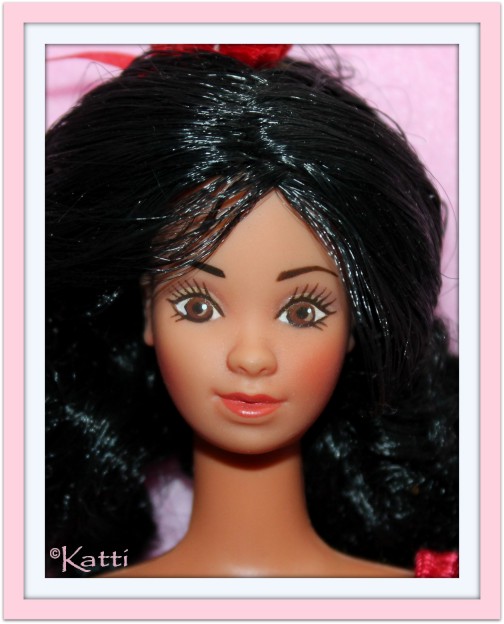 #04031 Dolls of the World - Spanish Barbie, 1983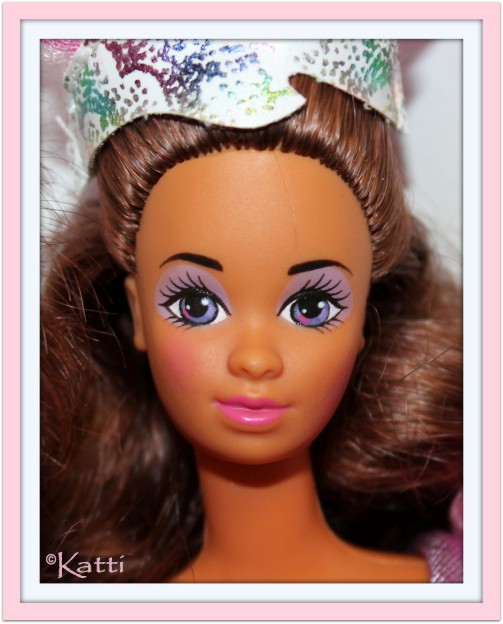 #9094 Dolls of the World - Brazilian Barbie, 1989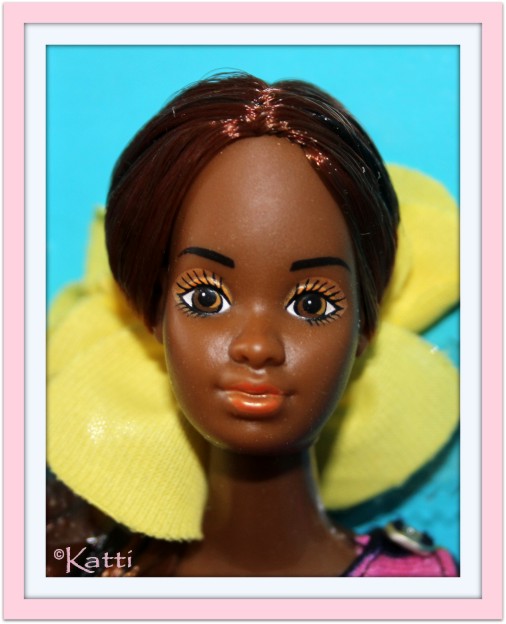 #1022 Tropical Barbie AA, 1985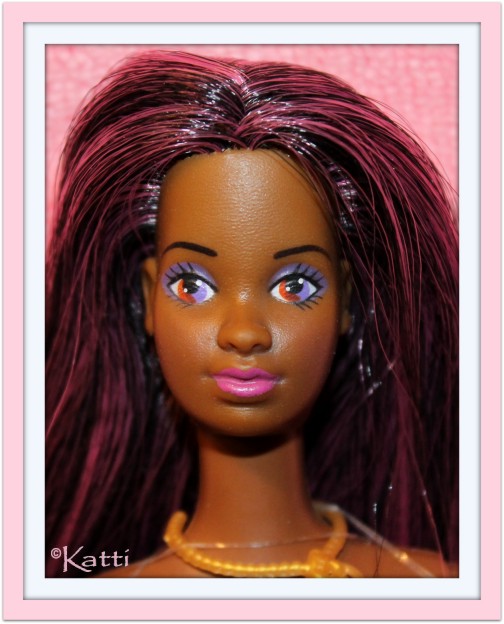 #1801 My First Barbie AA, 1986
rerooted by Katrin Svens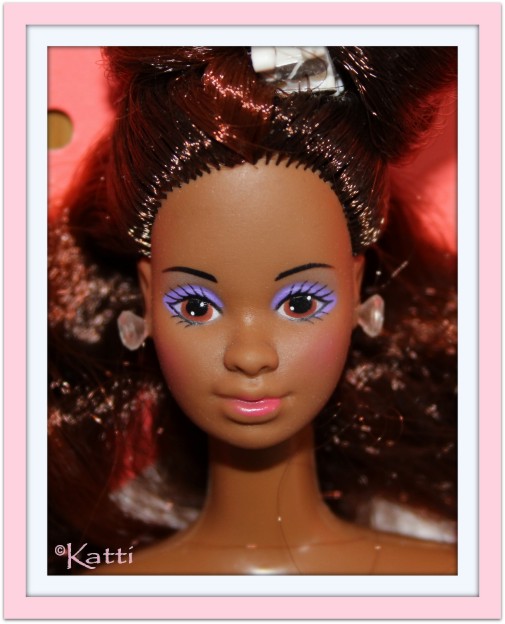 #3296 Super Hair Barbie AA, 1986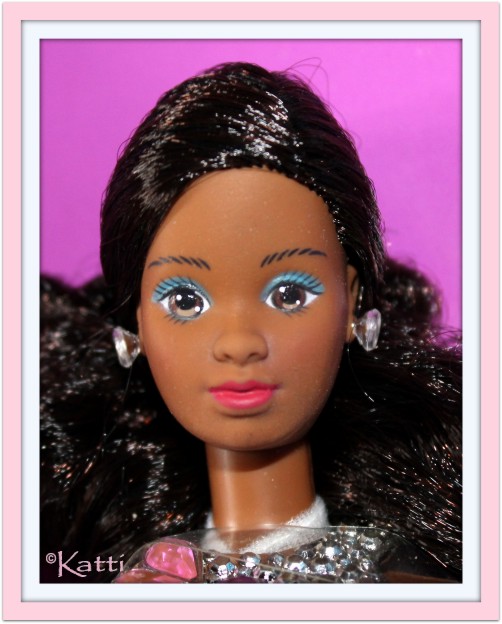 #1756 Jewel Secrets Barbie AA, 1986
Teresa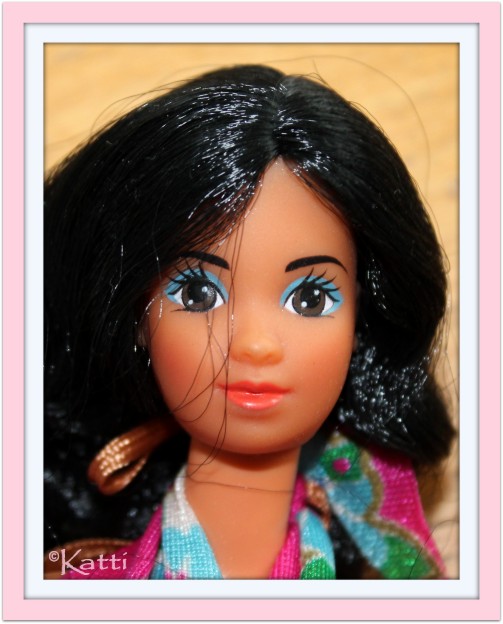 #4117 Island Fun Teresa, 1987


Dee Dee

Barbie and the Rockers, or The Rockstars had a black girl in the group. That was Dee Dee. Like the other girls, she had wild makeup. Her hair was curly and rooted in two shades of black/dark brown hair. For the second version, her makeup got toned down.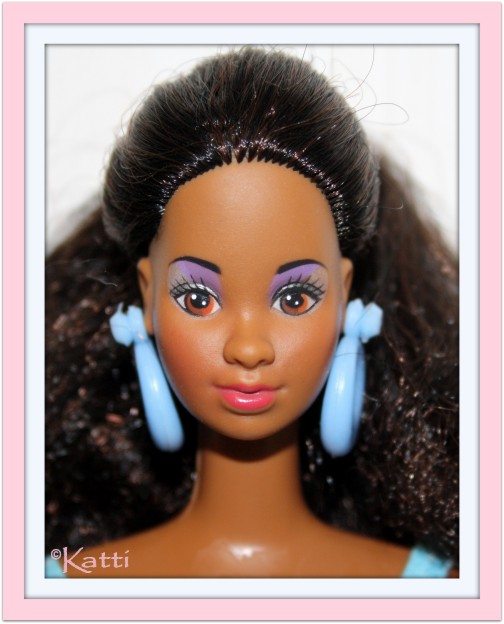 #1141 Rockers/Rockstars Dee Dee, 1985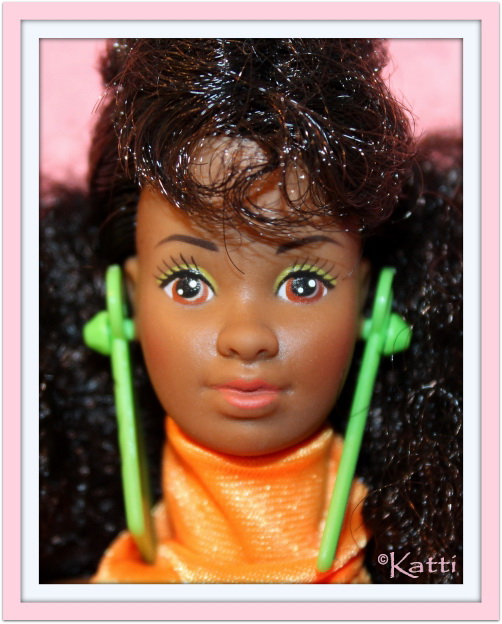 #3160 Rockers/Rockstars Real Dancing Action Dee Dee, 1986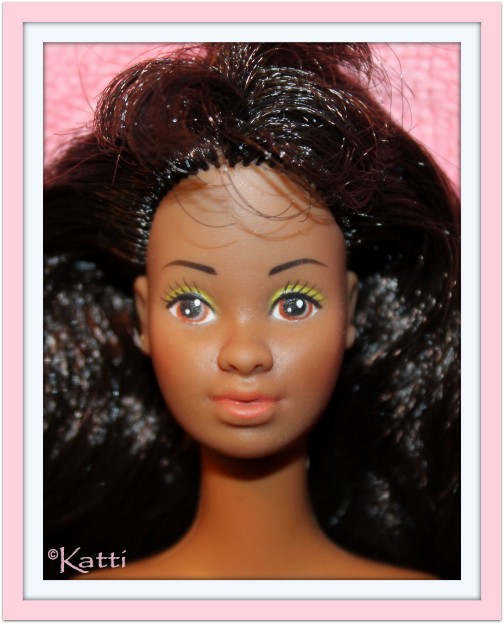 Rockers Dee Dee,

Christie

This was not used very much or often for Christie, but I have a Sunsational Malibu Christie with the Spain sculpt. She was usually made with the Steffie face (and there is yet another ignorants confusion fuse). They were sold in the same box and wore the same swimsuit. Probably a plant thing.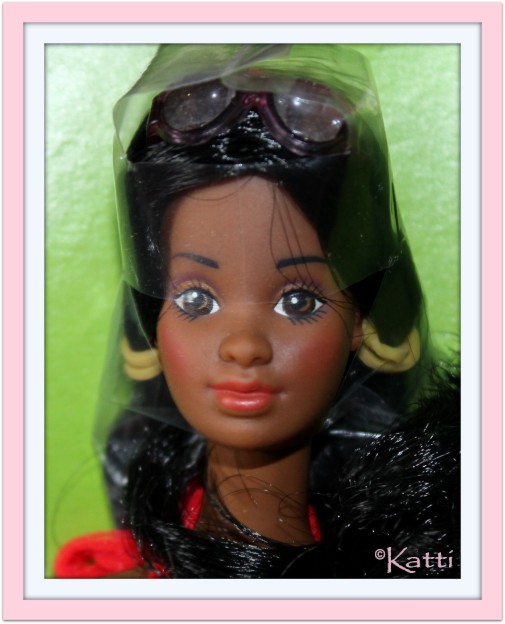 #7745 Sunsational Malibu Christie, 1981
Other sets where this face can be found:
Barbie: Latina and AA Barbie dolls circa 1983-1988
Dolls of the World Mexican,
Teresa: California Dream, Beach Blast, Cool Times