Shani was part of a sideline of black dolls. It was Shani and two girlfriends and a boyfriend. These dolls came in four different sets in the early 90's. They were not connected to Barbie in any way as themselves. Later the Barbie line adapted some of their features, including faces and bodies and arms. But the Shani line itself was separated from the Pink box dolls. After Mattel discontinued the Shani line, Shani was introduced as a friend of Barbie's in two series, Sun Jewel and Jewel 'n Glitter. Some Barbie dolls and a Christie doll were also seen using the Shani sculpt.
There was also a series called Asha, an African American Collection, in which the doll Asha was made with Shani's head sculpt. Interesting enough is that one of Shani's friends is called Asha, not to be confused with the African American Collection Asha. Or we are just that. Confused :)
This sculpt is very ethnic with a wide nose. Shani is looking happy in her wide toothy smile. The Shani line eyes is over the top, being hugely painted in metallic colors. Oh so 90's :)
Shani
Copyright: 1990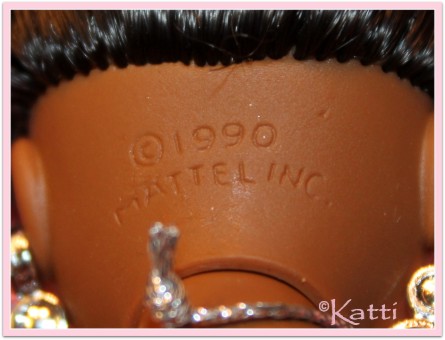 Shani/Maoni
"Shani means marvelous in the swahili language". This can be read on the big, oval box of Shani. But only on the original box since she was sold in Europe by the name Maoni. I have her friend Asha in a Maoni box.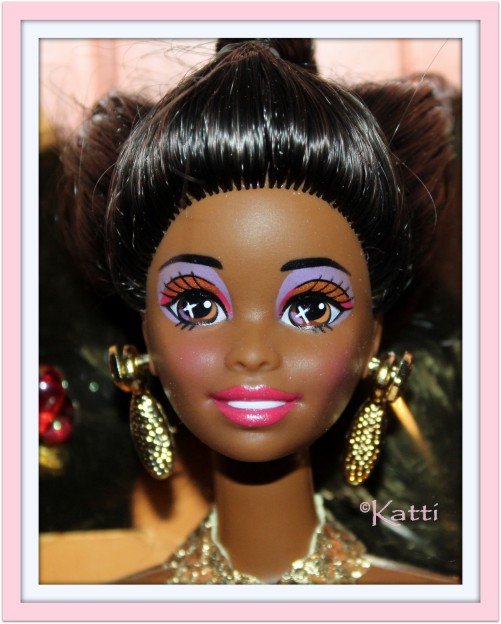 #1750 Shani/Maoni, c1991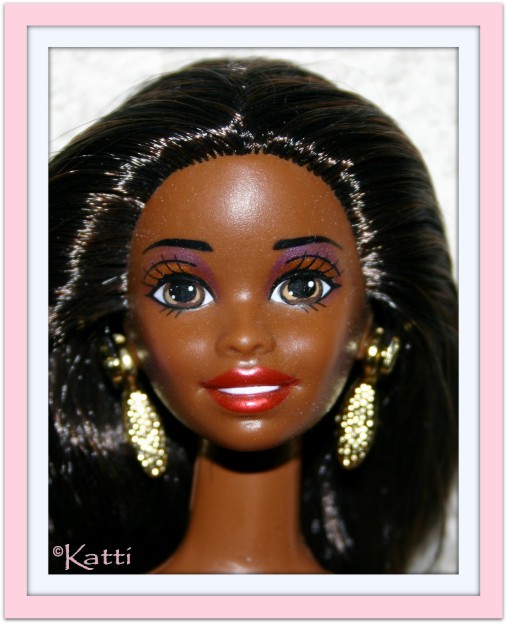 # 5774 Beach Dazzle Shani, 1991
Shani

Shani was introduced into the Barbie beach line in 1994 and in another series in Europe, never to return. There was a picture of Dr Shani in the 1994 catalog but she was never produced.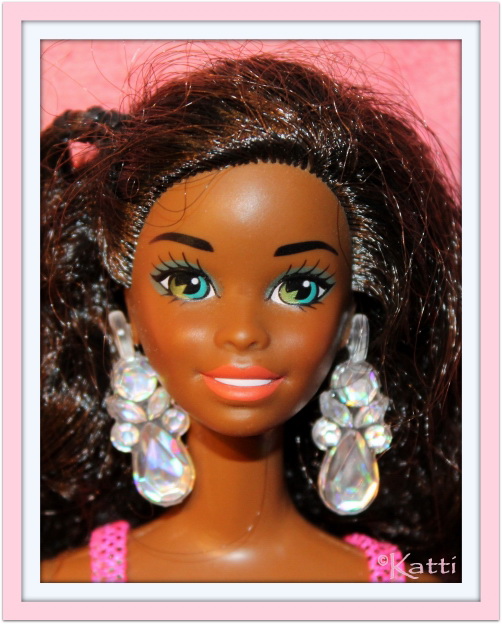 #10958 Sun Jewel Shani, 1993


Christie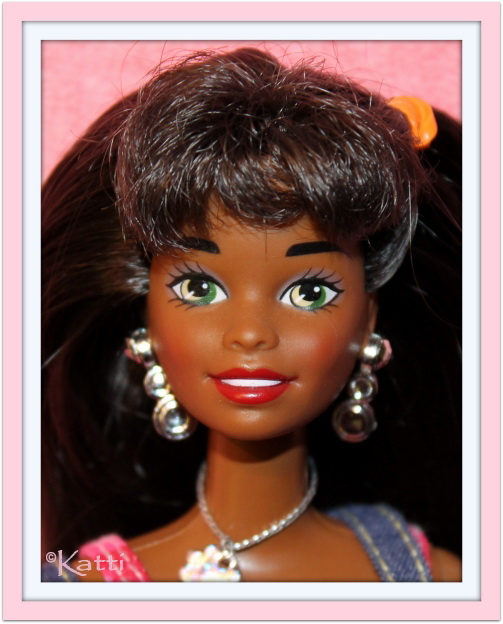 #14355 Sparkle Beach Christie, 1996
Barbie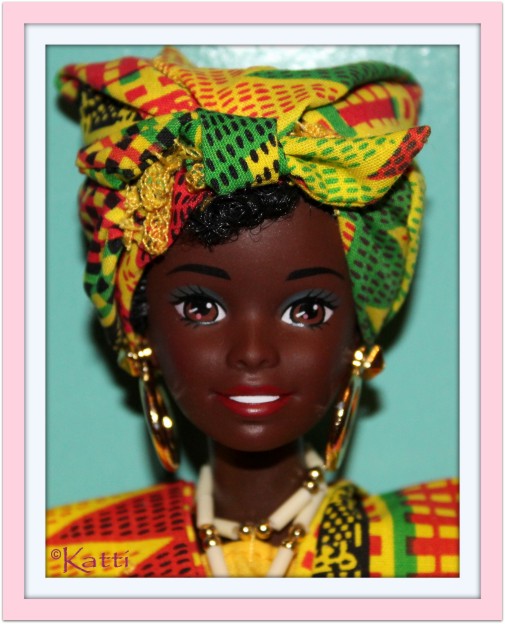 Dolls of the World - Ghanian Barbie
Asha

Not to be confused with Shani's friend Asha, but a series all of her own, African-American Collection.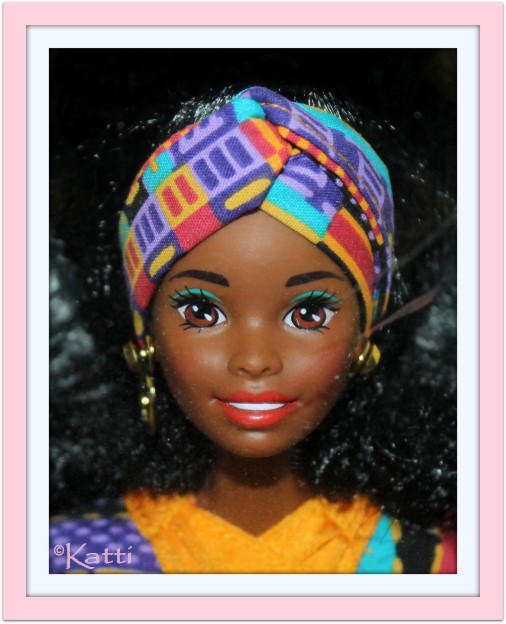 AAC - Asha Second Edition
Photographed through box plastic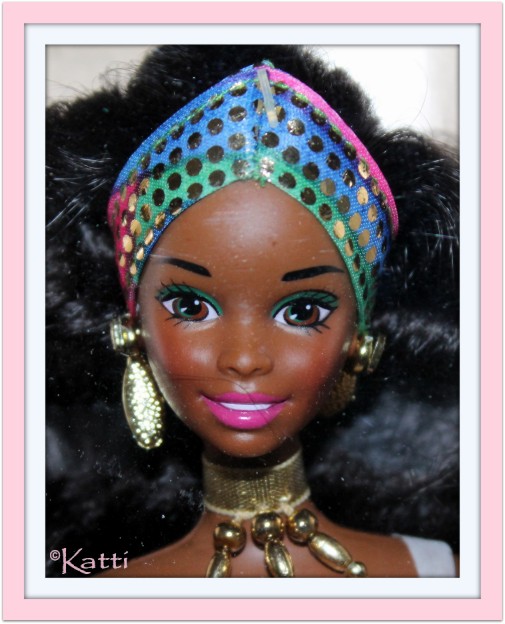 AAC - Asha Third Edition
Photographed through box plastic
Michelle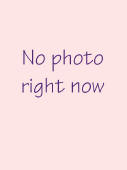 Destiny's Child - Michelle
Fashionistas

In 2023 we finally got to see the Shani sculpt in the playline again. Fashionistas 206 is a light skinned girl covered in freckles. Not two dolls are the same. The splashed out brown freckles are the same on all dolls, but there are also added freckles in a random pattern in a more greyish tone and they are individual. Her whole body is covered in freckles too. So amazing!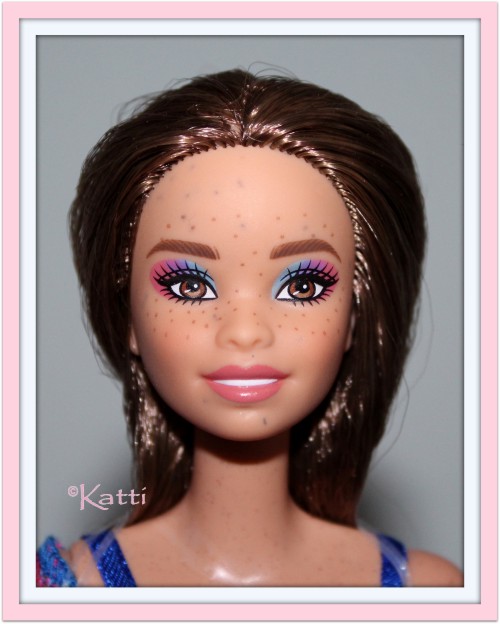 HJT03 Fashionistas 206 - all freckled, 2022
Examples of other sets where this face can be found
Shani: Beack Streak, Soul Train
Shani (Barbie line): European/Canadian issue Jewel 'n Glitter
African American Collection: all three versions of Asha
Cheerleader: none yet!
Destiny's Child Michelle