In the early 80's a new series of dolls was introduced, called "Internationals". Suddenly Barbie got different nationalities and ethnic looks. Oriental Barbie had a brand new Asian look, with slanted eyes and black rooted hair. She came from Hong Kong.
A line of friends have been made with this lovely Asian sculpt - most of these dolls changed name coming to Europe and several of them were called Marina. Today the sculpt mostly goes by the name Kira and that is what Mattel calls it on their Collectors' site.
Oriental, aka Kira
Copyright: 1980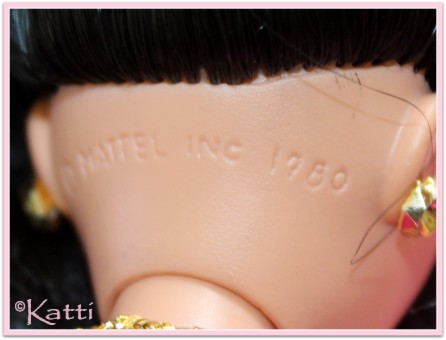 The Kira sculpt made a return, also to the playline in 2018 and people noticed some differences, although they are still marked the same (at least the ones I have seen). The face is smoothed out, in the eyes and mouth. This is of course due to the fact the faces are applied in a sort of sticker form and need a smoother and ridge free surface.
New sculpt, left vs original sculpt, right: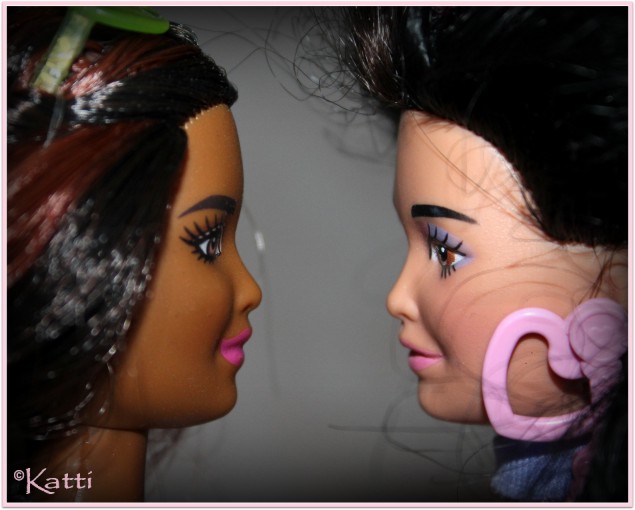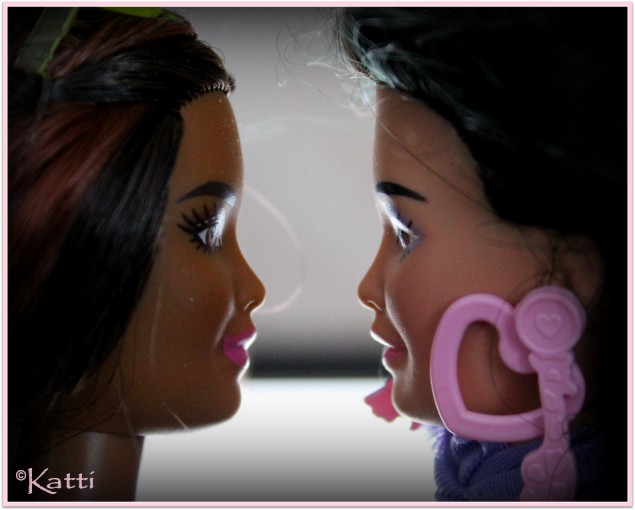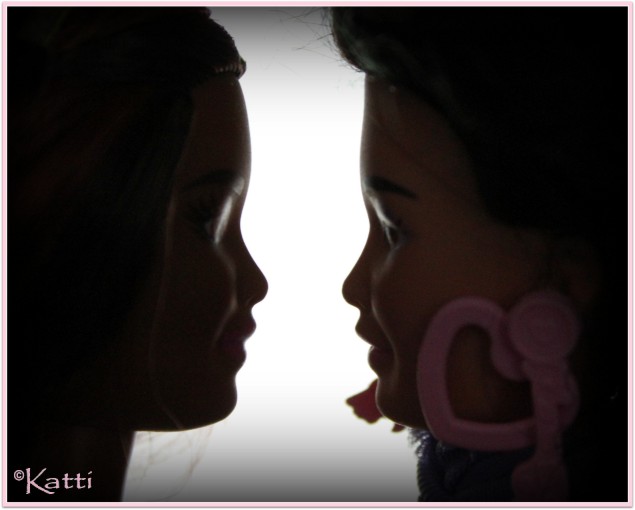 Barbie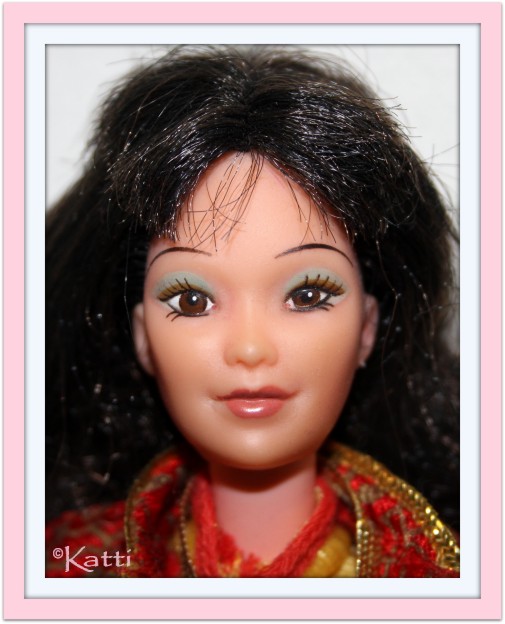 #3262 International - Oriental Barbie, 1980
Predecessor to Dolls of the World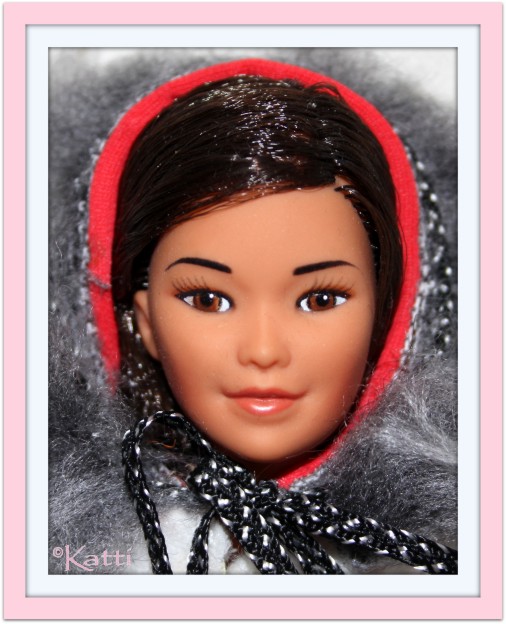 #3898 Dolls of the World - Eskimo Barbie, 1981
A re-release of this doll was made in 1991 with high color makeup.

#7329 Dolls of the World - Malaysian Barbie, 1990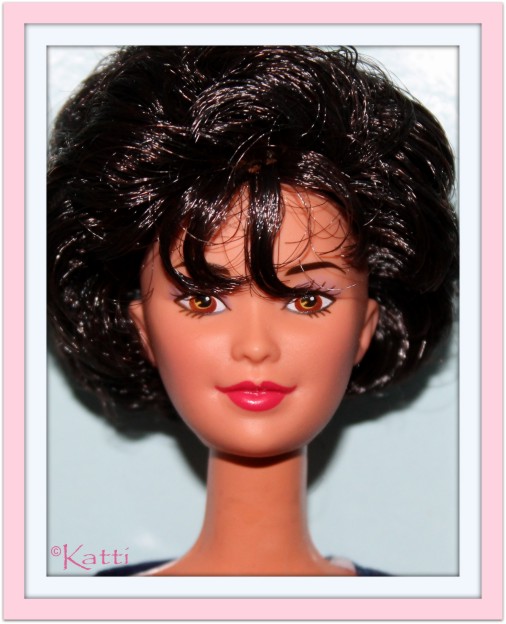 Singapore Girl
This is the second version of a stewardess doll sold exclusively at Singapore Airlines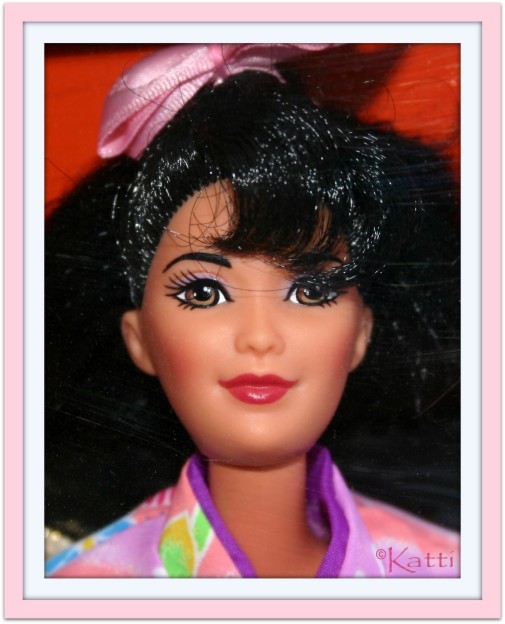 #14163 Dolls of the World - Japanese Barbie II, 1995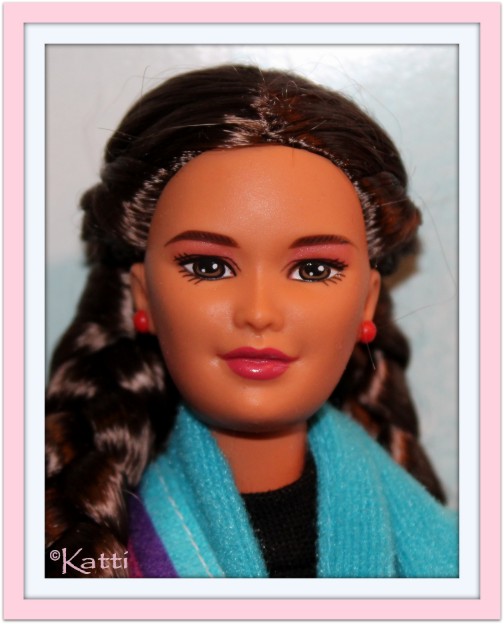 #21506 Dolls of the World - Peruvian Barbie, 1998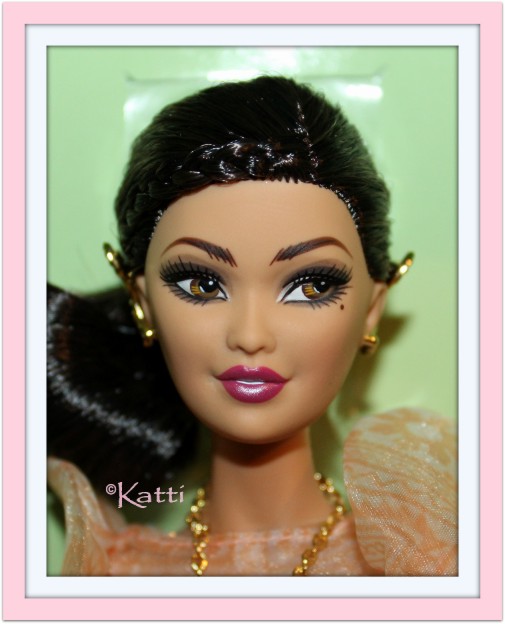 CGT76 Mutya, 2014
Global Glamour Collection
NN

In 2018 a two doll set was released with a Millie faced Barbie doll and a darkskinned petite friend. She was made with the Kira sculpt and I was dying to get my hands on the set. A gorgeous AA Kira, what's not to love?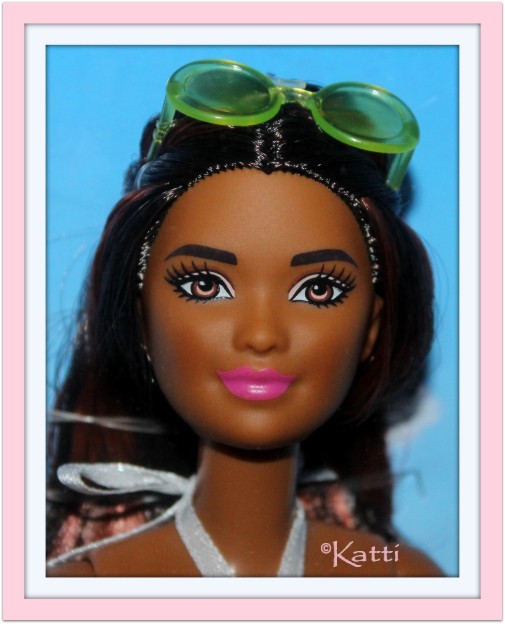 #FNY32 Pink Passport, 2017


BMR1959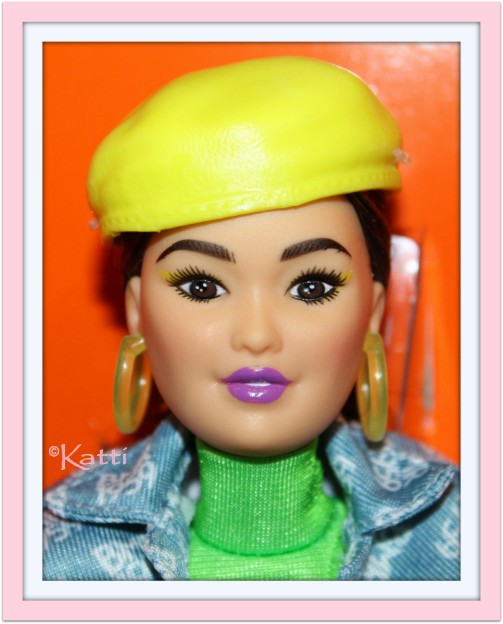 GHT95 BMR1959, 2019


Miko

The first Asian friend to join Barbie was Miko. She was a Hawaiian girl that joined Barbie in the beach line. We never saw this girl with "clothes on" - just wearing her swimsuit and beach wrap skirt.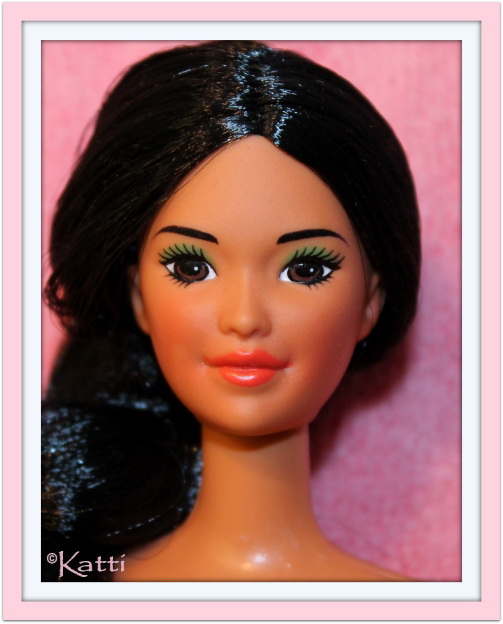 #2056 Tropical Miko, 1985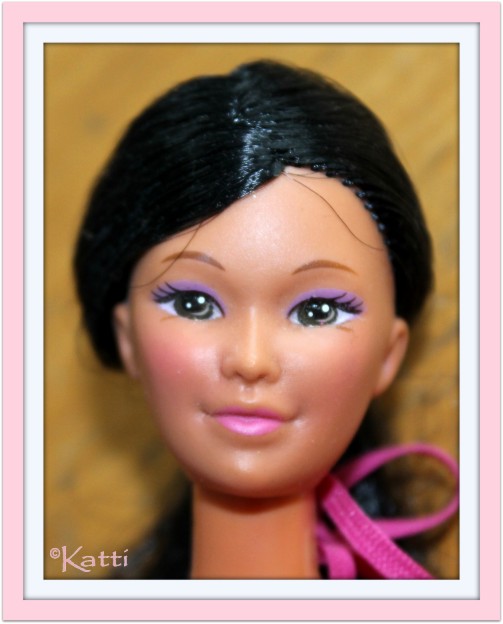 #4065 Island Fun Miko, 1987
Dana

Barbie and the Rockers had an Asian girl in the group. Dana was her name. She had rooted black hair, a straight ponytail in the first release and curly hair in the second. Wild makeup! I think only the second group toured Europe and Sweden.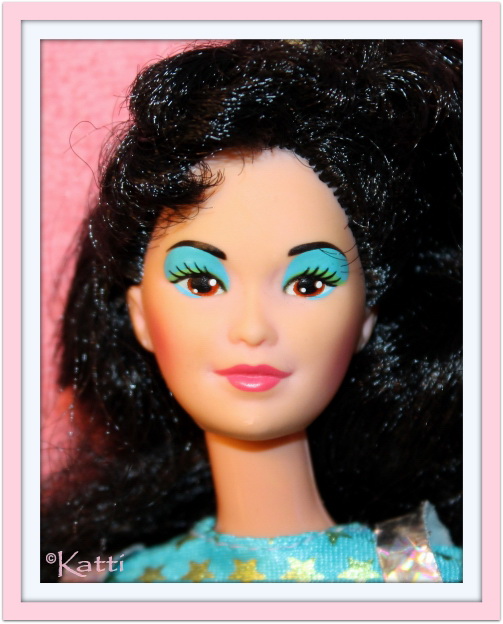 #3158 Rockers/Rockstars - Real Dancing Action Dana, 1986


Becky/Bibi

Barbie and the Sensations was a pop group inspired by the 50's. The Asian girl was called Becky in the US but when the group came to Europe, not only did the backup singers change their group name to The BiBops, Becky got a new name too, Bibi. In Europe, Becky was the new name of Bopsy. Confusing? Ohhhh ya.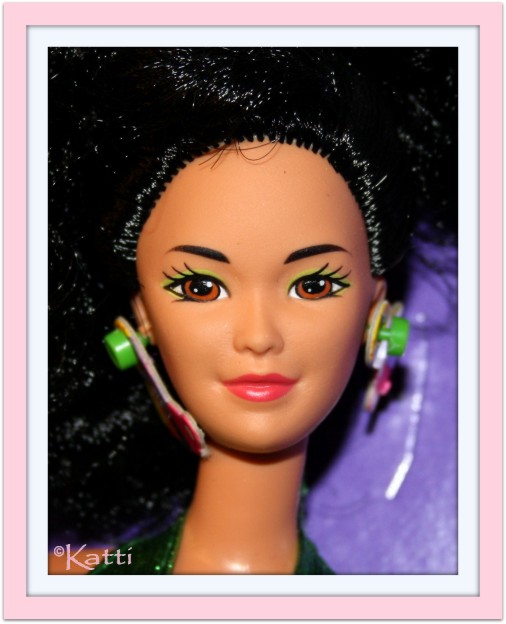 #4977 Sensations Becky / BiBops Bibi, 1987


Nikki

Barbie, Ken and their new friend Nikki was tending to animals. Why? Were they zoo workers? Explorers? So long ago I saw her box I don't recall :) Along with this group of dolls, we also saw a giraffe and a zebra. Anyway. The dolls came with an animal of their own.

Nikki had the Oriental sculpt. I don't know if this girl was ever sold in Europe.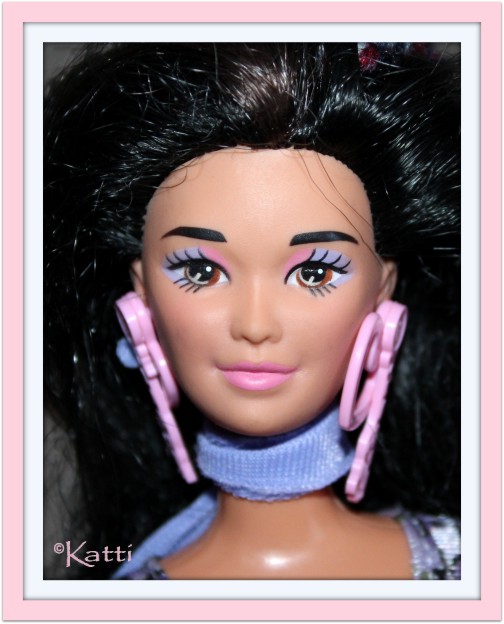 #1352 Animal Lovin' Nikki, 1988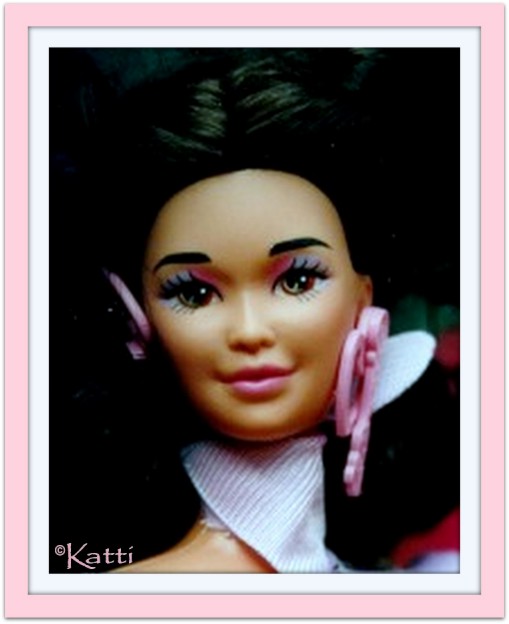 Blurry picture is due to resizing of compressed jpeg from the old pages
Nia

The Western Fun group saw a new girl in the lot, Nia. She is a blue eyes and black haired western girl - Mexican? Southwest Indian? Either way she uses the Oriental sculpt. When sold in Europe the series changed names to Sun Charm and I have seen ads with the name Marina, but also Nia. A bit confusing (as always with the crossborder/oversea releases). Nia was only sold in this series.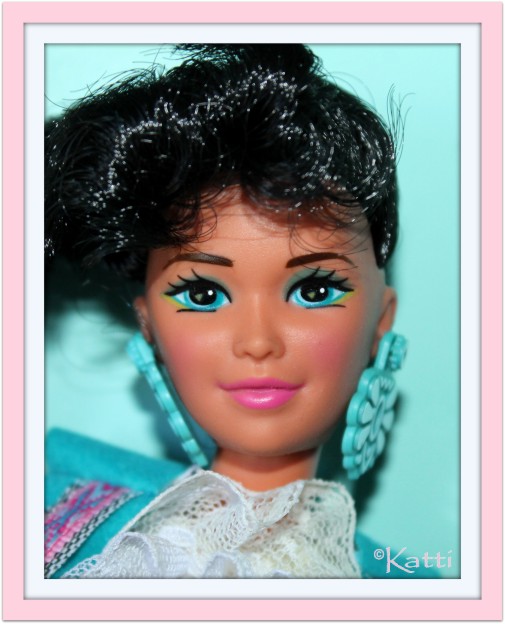 #9933 Western Fun/Sun Charm Nia, 1989
Kira/Marina

Kira, or Marina as she was called in Europe, is Barbies longest lasting Asian friend and the doll giving this sculpt its popular name, rather than original. She was included in the beach line for ten years but also in some of the dressed doll sets, where also Teresa and Christie was included.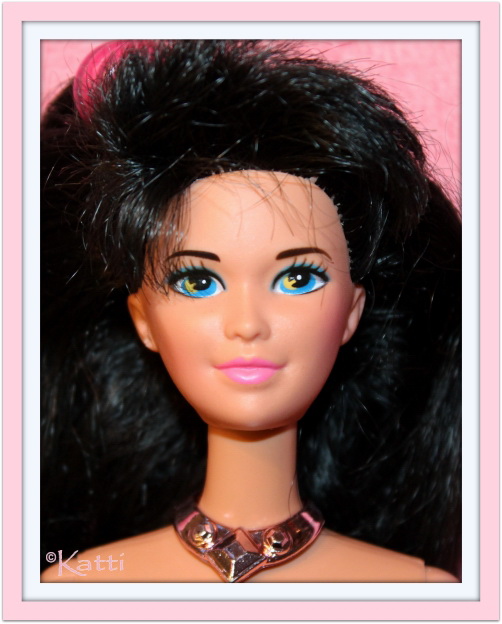 #9427 Weekend Marina, 1990
The US had All American Kira in Reeboks, while European version Weekend Marina wore Adidas.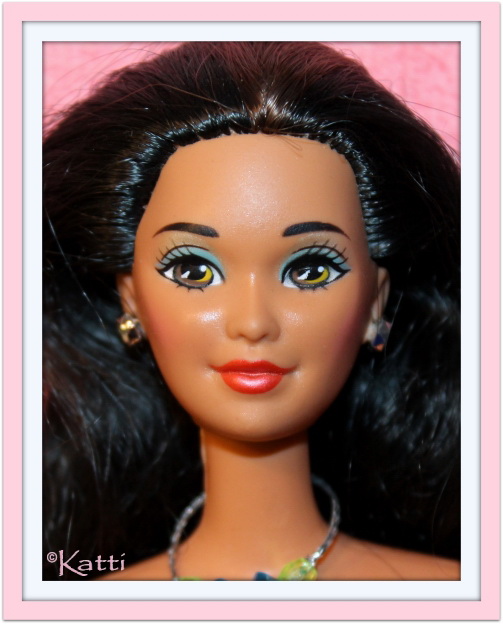 #4924 Glitter Beach Marina/Kira, 1992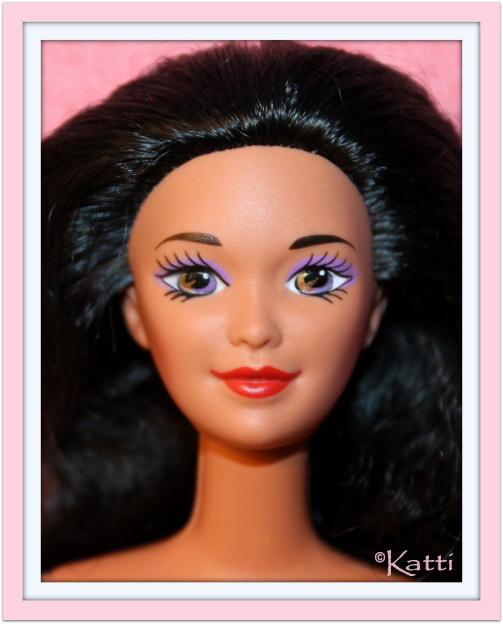 #10956 Sun Jewel Marina/Kira, 1993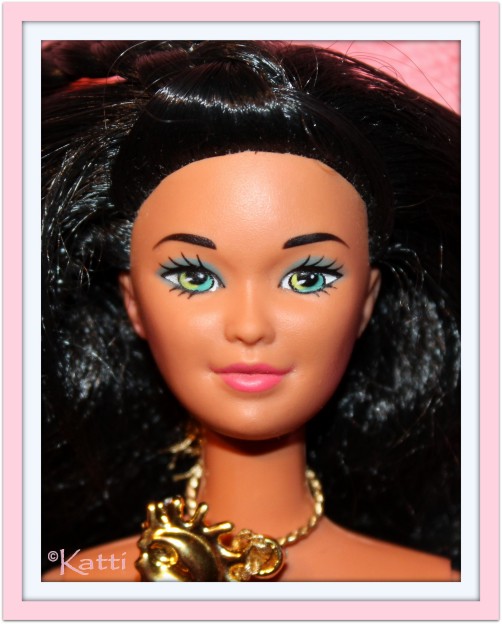 #12449 Hawaii Marina / Tropical Splash Kira, 1994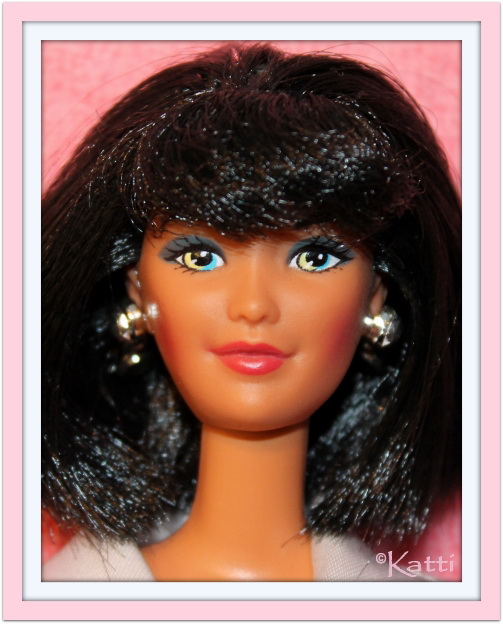 #14351 Sparkle Beach Marina/Kira, 1995
I have cut her hair. These dolls came in two hair lengths, with waist lenght as usual or a really long twopart braid.
Also the hair structure was different, some had silky saran and others a waffly type of strand, hard to describe.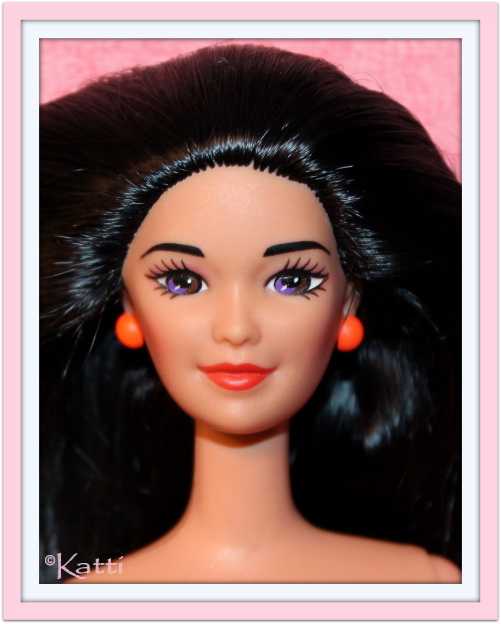 #15431 Ocean Friends Kira, 1995
I found a (Walmart/K-Mart/which-Mart?) special edition of her with tan legs.
These dolls had painted legs to look like a wet suit and Kira's legs were originally purple - and glittery.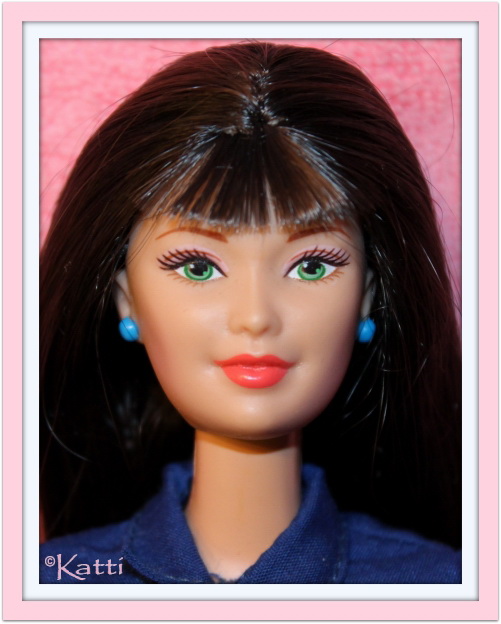 #23424 Sit 'n Style Kira, 1999


Other sets where this face can be found:
Miko: Beach Blast
Dana: Rockers
Kira/Marina: all releases 1989-1999
Barbie: Asian version Barbie dolls 1980-1998