Barbie's first friend was Midge, Midge Hadley. Made with the same body as Barbie, the stamp on the bottom actually changed into having both names stamped. Midge's head is marked inside the rim - and it says 1958, even if Midge didn't appear until a few year after Barbie's launch. Midge was a freckled girl with fully rooted hair in a flip. She was titian, blonde or brunette and had blue eyes. Midge has a slight bulk along the eyelash line, not as visible as Barbie's molded lashes, but they are there. Some of the Midges are really oogly eyed and this is most common in bend legs Midges where she is painted with teeth. In a few seen cases she comes without freckles.
When the dolls got their bend legs Midge's hairstyle changed too. Most people have a love-or-hate relationship with Midge, since she can be so goofy looking. I like her :)
Midge
Copyright: 1958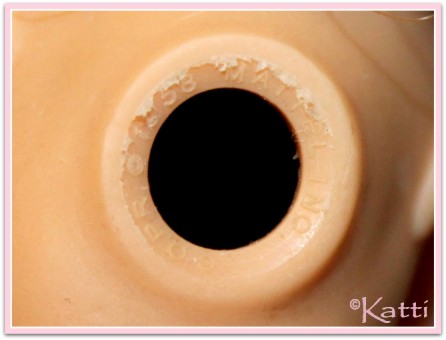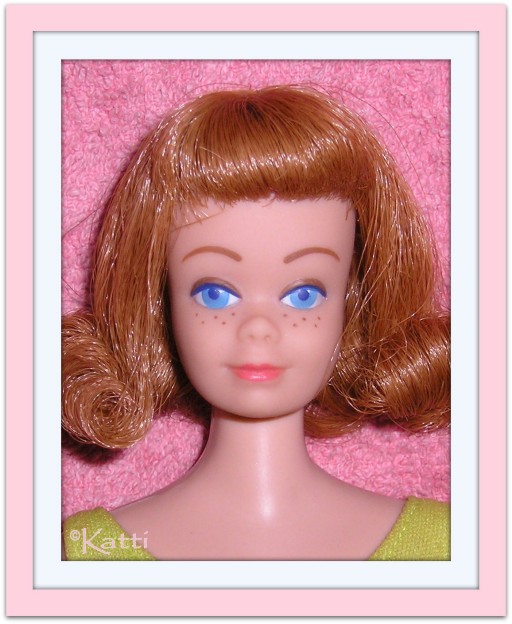 Straight Legs Midge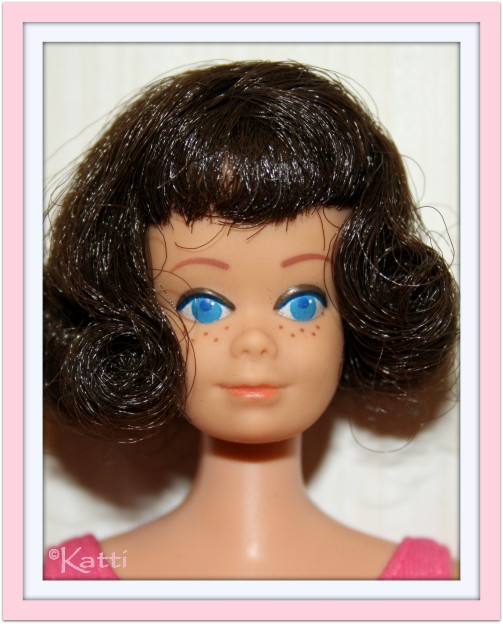 Straight Legs Midge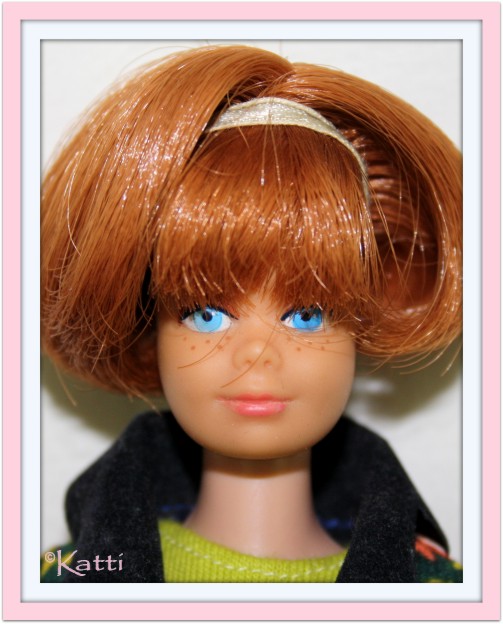 # Bend Legs Midge, 19
P.J.

When PJ was first introduced she was made with the Midge head in blonde pigtails and rooted eyeslashes. PJ had brown eyes and a light blue eyeshadow. This PJ was made with the Barbie Twist 'n Turn body, and talked and danced in the Live Action line.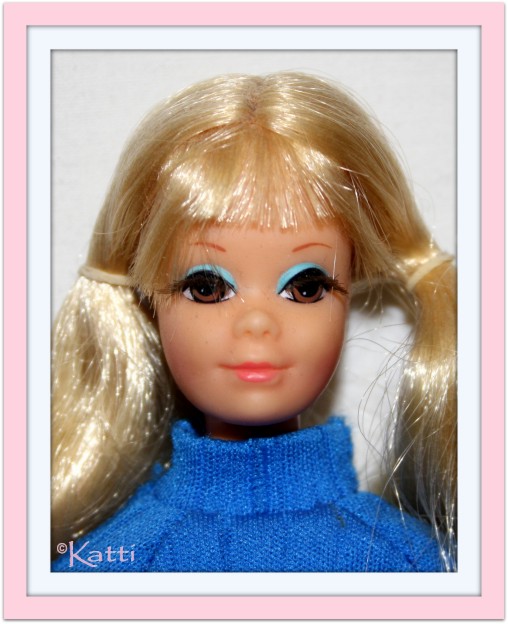 #1118 Twist'n Turn P.J. 1969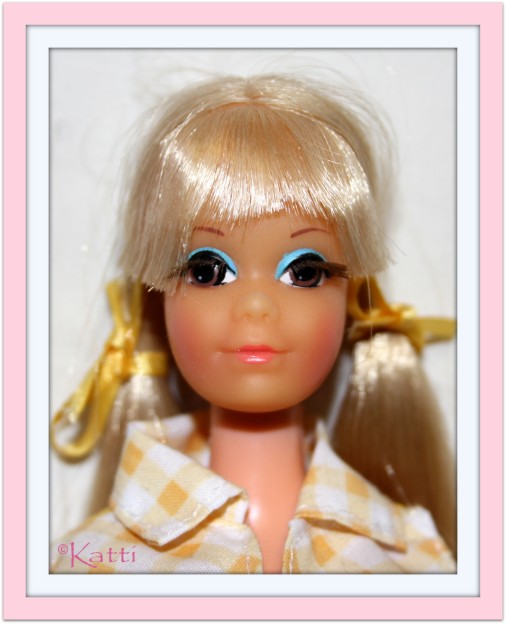 #1118 Twist'n Turn P.J. 1969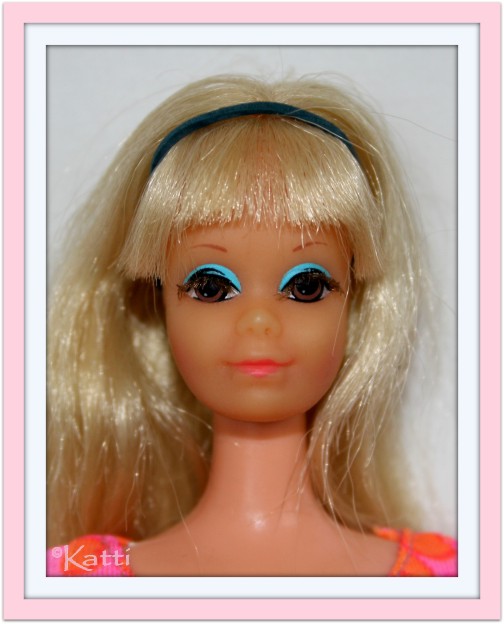 T'nT/Talking P.J.
dressed in Talking P.J.'s original dress


Christie

One version of Christie was made with the Midge sculpt, and that was Live Action Christie. Wonder why? She has roted lashes over her her brown eyes and painted below. The body of these dolls is special, with small changes, made for all the lively/live action type of dolls. They seem to have flat feet, but they should be bendable to they can wear high heels as well as flat sports shoes. The arms are also rubbery and bendable and the hard plastic hands are swivel jointed.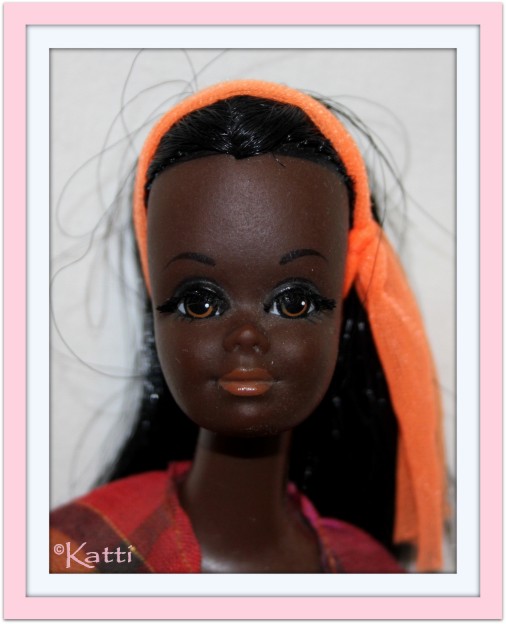 Live Action Christie

Other dolls with this sculpt:
Midge: Reproduction Midge dolls
P.J.: Talking, Live Action