This face sculpt has been named a lot but most collectors tend to go by the name Carnaval. For some reason Mattel calls it BeBe. LeeAnn Rimes is said to be the first doll made with this sculpt, not the 2005 Festivals of the World - Carnaval doll, that eventually named it. The same year, 2005, the Hispanic David's Bridal doll was released - also made with the same face. The silly happy face got dubbed "Carnaval". People love it or hate it. It's hard to be totally unmoved by it, either which way you may or may not move ;)
There are two smiley faces with the year mark of 2003, the other one being Summer.
Carnaval
Copyright: 2003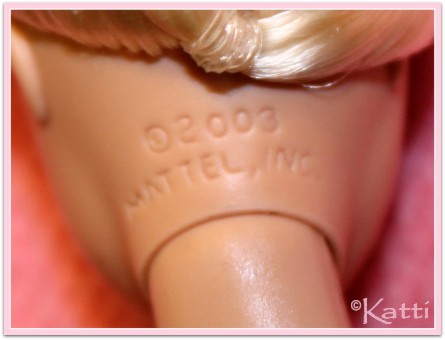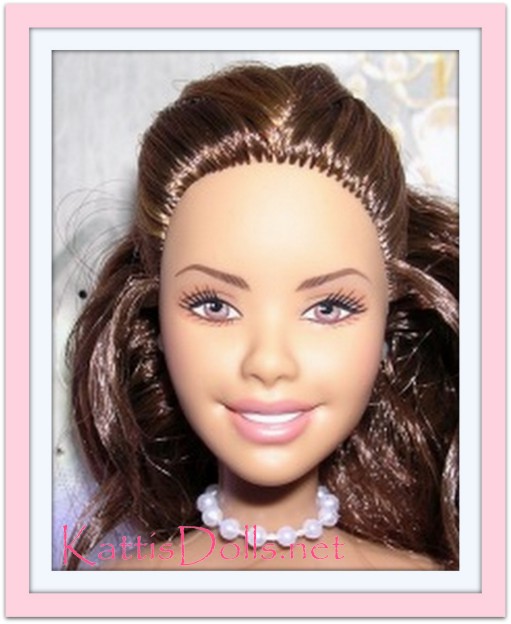 Davids Bridal, Hispanic 200
Doll and Photo courtesy of Felicity Kusinitz
Blurry picture is due to resizing of compressed jpeg
Barbie Basics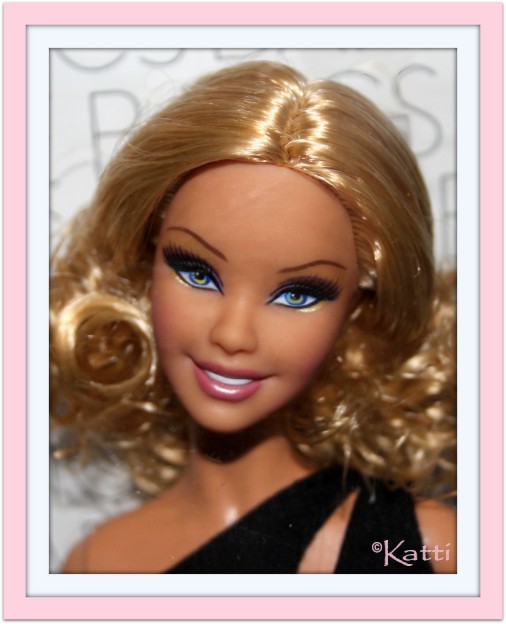 #R9917 Barbie Basics Collection 001 - Model No 06, 2009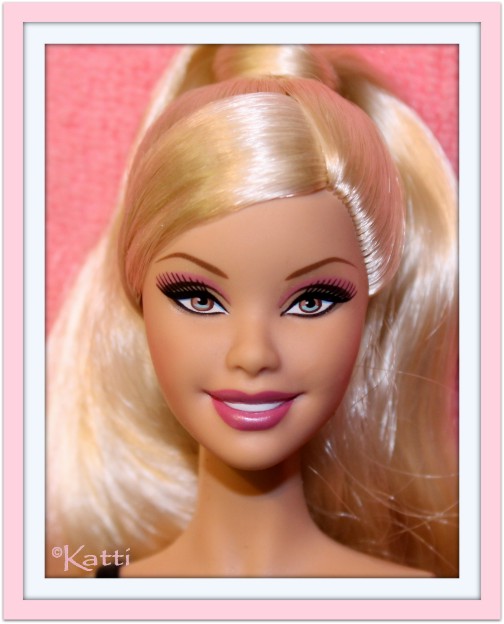 #R9931 Barbie Basics, Collection 1.5, Model No 06, 2009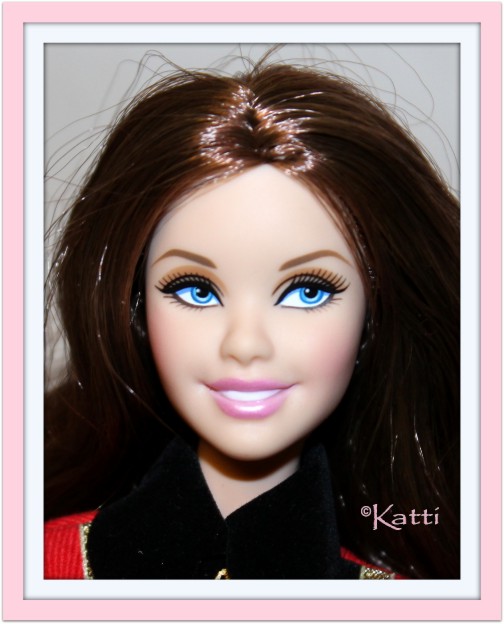 X8278 F.A.O. Schwartz, 2013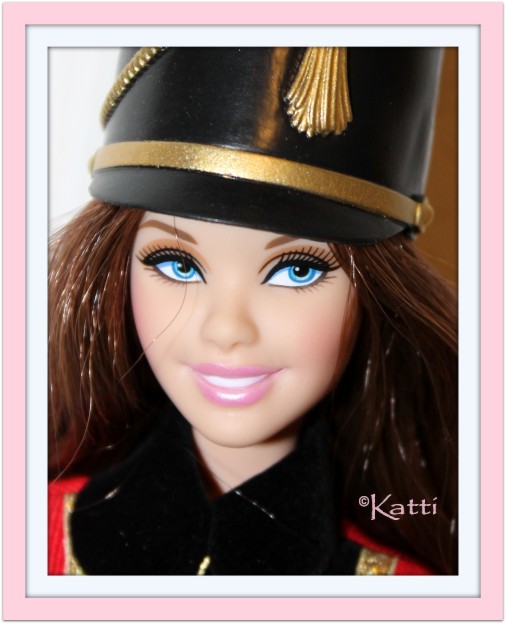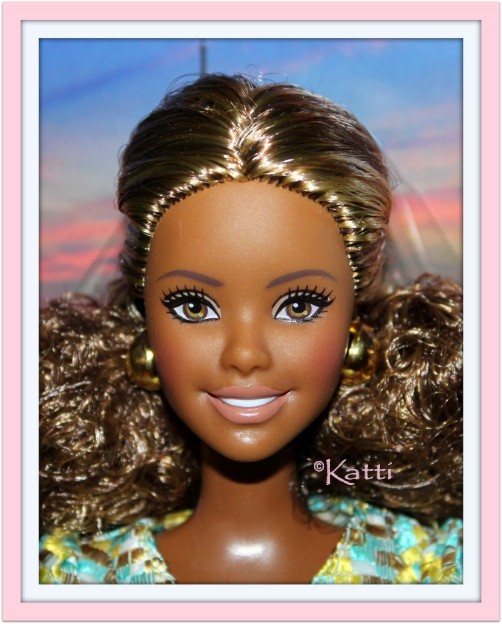 DYX64 TheBarbieLOOK Nighttime Glamour, 2016
Fashionistas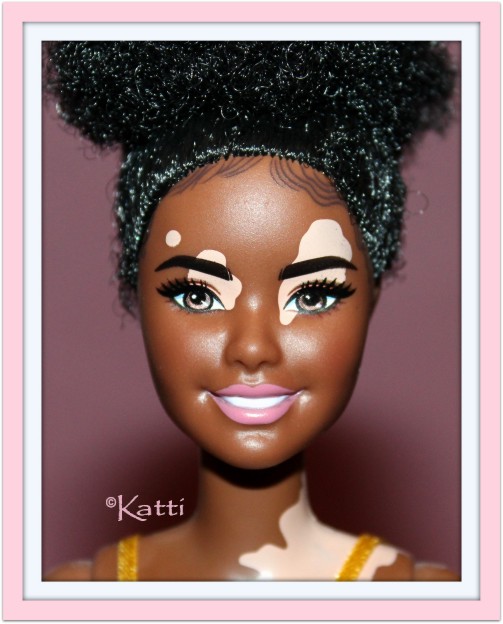 GHW51 Fashionistas 135 - Vitiligo (Petite), c2019
Courtney

The 12 Dancing Princesses is the largest group of dolls ever released in one chunk. Mattel has gone Ballerina Bonkers after some of these and there is always a new ballerina, or princess, or fairytale set released. Still not any way near the amount of new characters as this one. One of the 12 ballerinas was Courtney. She has auburn hair and sea blue eyes. Pink lips on that silly happy gorgeous smile :)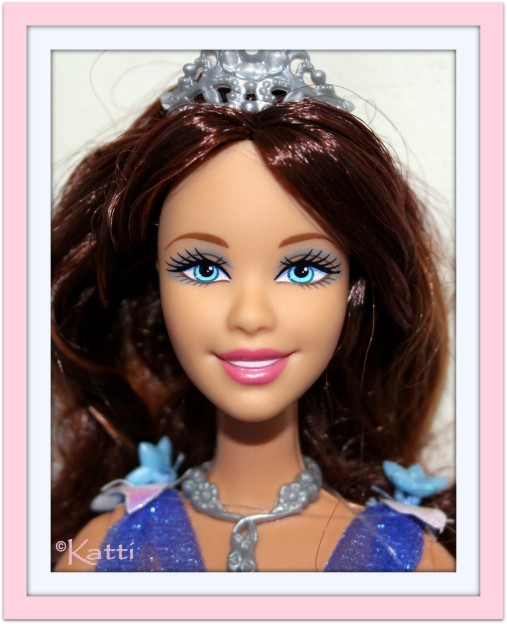 #J8904 12 Dancing Princesses - Courtney, 2005

-

The pink Color Reveal Rainbow Mermaid was made with the Carbaval sculpt too. She has horrible polyproylene hair, although she is quite lovely with her tight curly locks - as long as it isn't played with. Straight out of the tube and the plastic around her head, it looks nice.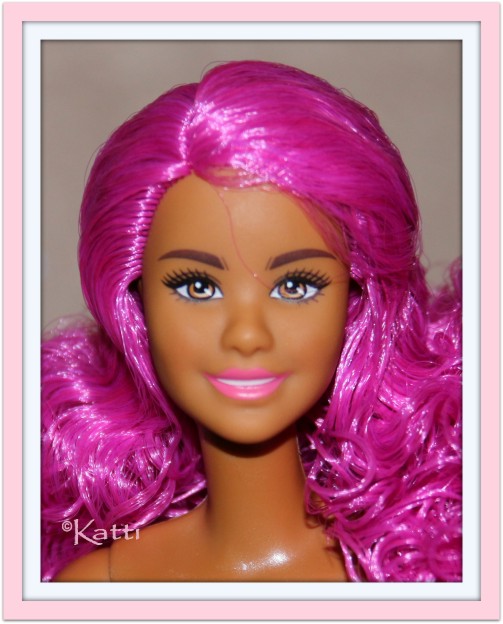 # Color Reveal Rainbow Mermaids - pink mermaid, 2021

Other sets where this face can be found:
All Barbie Basics Model No 06
FAO Schwartz 150th Anniversary doll
Dolls/Festivals of the World: Carnaval and Holland
Cheerleader: Louisiana State University