Asha was the girl with the lightest skintone of the three black friends in the Shani line. These were not part of the actual World of Barbie, but was another fashion doll series made by Mattel in the early nineties. Asha had a small open mouth smile and as any and all 90's dolls, huge eyes! Most of them are painted in metallic colors. The Asha face was later introduced into the Barbie line, as Barbie herself and a Christie. Many younger (than me) collectors connects this face to Christie, rather than the 1987 one. For me she is Asha.
Asha
Copyright: 1990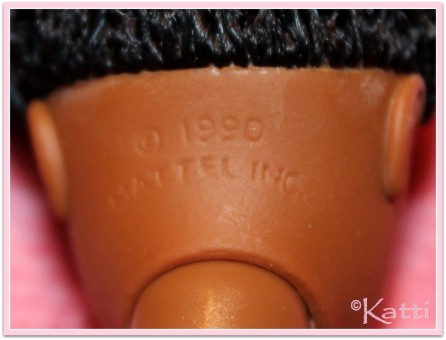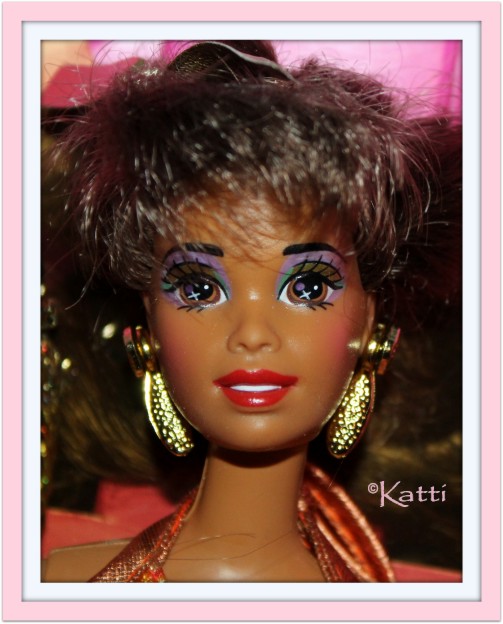 #1752 Asha, c1991
Comes in a big oval box
Barbie AA
Of course Barbie got this new face too, once introduced into her line of dolls. Many are the AA Barbie dolls that was made with the Asha face. If the Barbie had SuperStar face - or later Generation Girl, the AA version was Asha. The first face in this group is a contradiction to this thesis. Oh yes, she has Asha's face allright - but Barbie was Mackie and when Mackie was used for the caucasian girl, the Nichelle mold was used for the black. But it has also been made with Nichelle's face! There are two versions of the AA doll. I have yet to see a Nichelle faced Bead Blast on hand.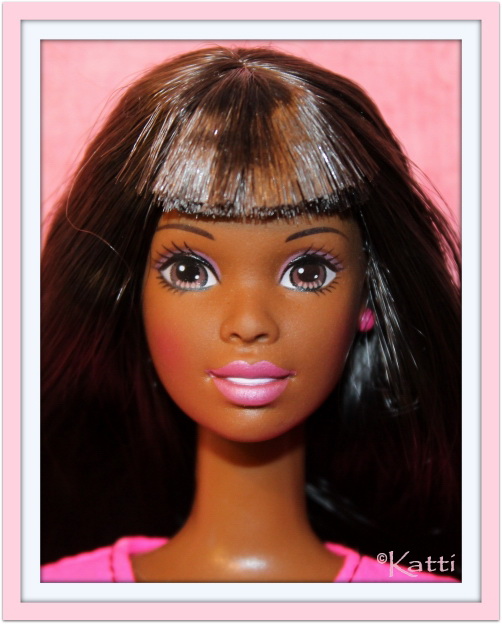 Bead Blast Barbie AA, 1997
(this doll was also sold with the Nichelle sculpt)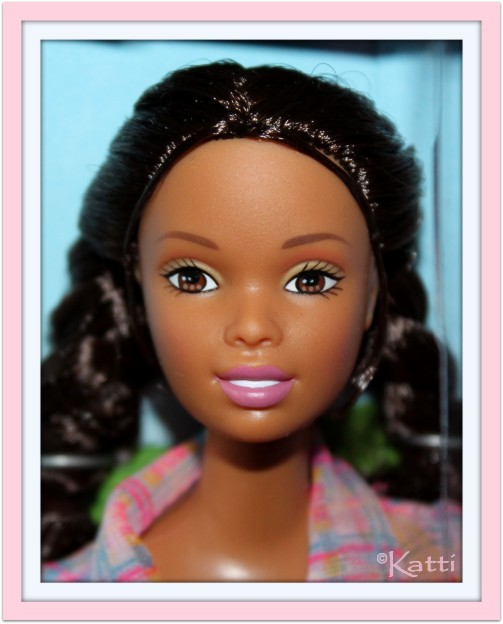 Walking Barbie (and new baby sister Krissy) AA,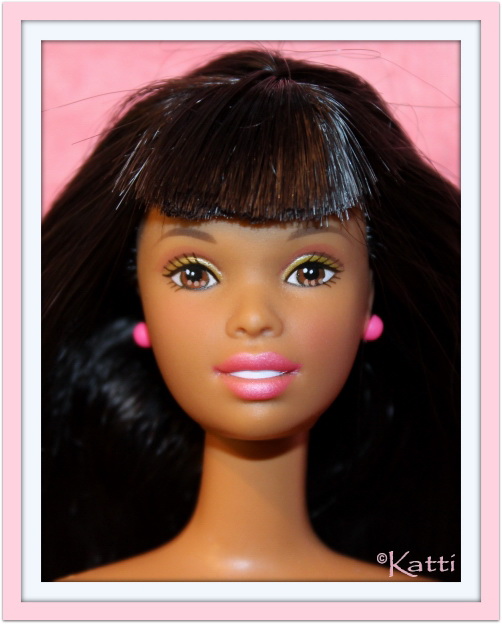 Sticker Craze Barbie AA, 1997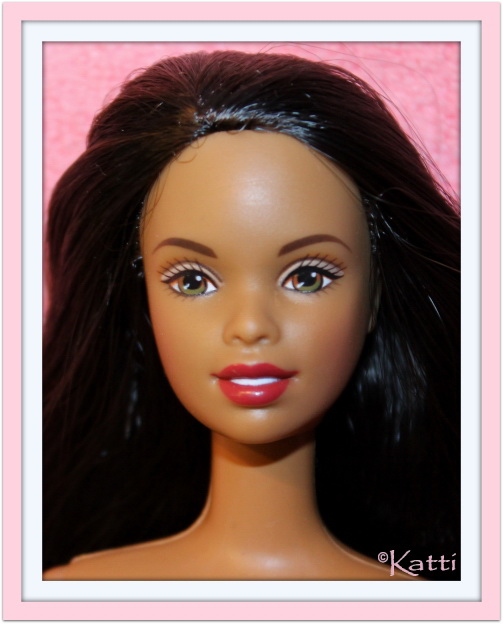 Bath Boutique Barbie AA, 1998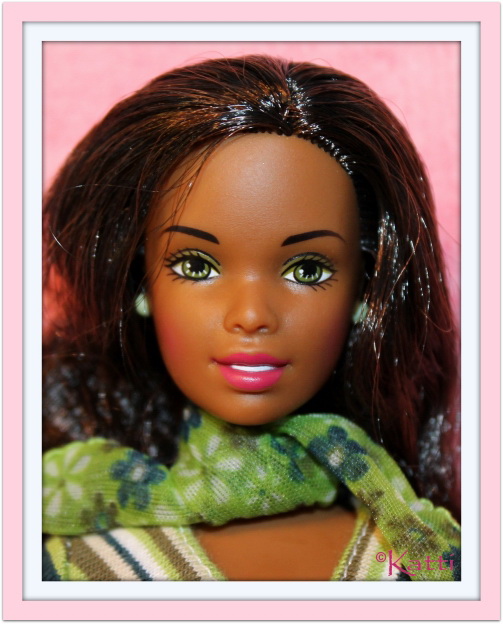 Corduroy Cool Barbie AA, 1999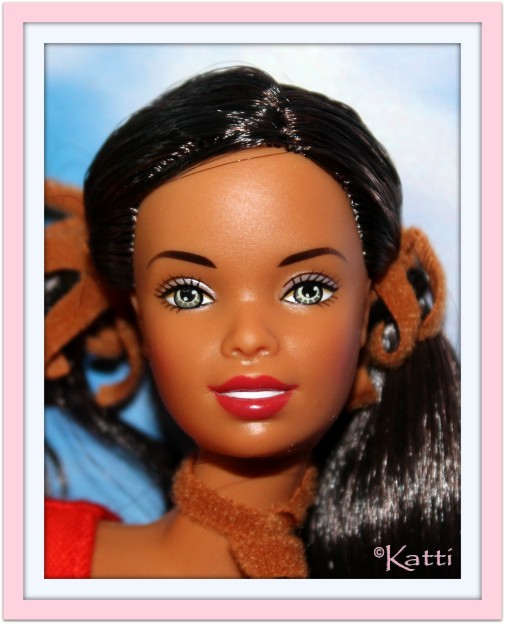 #29836 Let's Camp Barbie AA, 2001
(was sold with her sisters Kelly and Stacie)

Christie

As I mentioned above, a lot of newer collectors considers this Christie. They were too young to have a relationship with the 1987 Christie and this girl is the one they all have seen, growing up. Almost all black dolls was made with the Asha face during these years, so I guess it was easier to use it for Christie as well.
Christie in this version comes in a variety of hair colors as well as eye colors.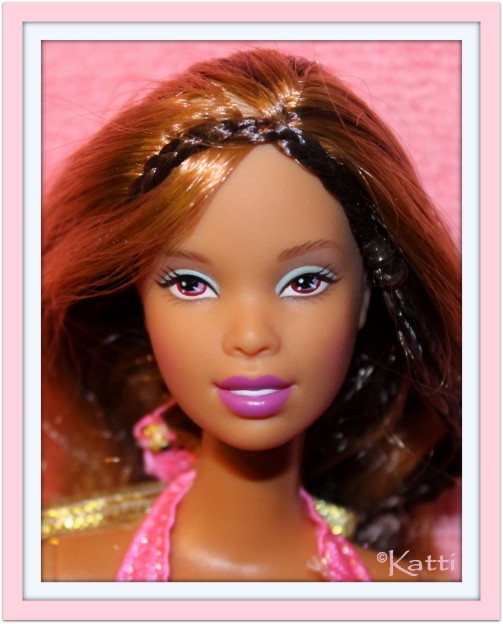 Secret Spells Christie, 2003
Nichelle

The Generation Girls was a group of young adults going to "International High School in New York". They came from all over the world. The "aspiring model" Nichelle was made with the Asha sculpt (a bit confusing, since Shani had a friend named Nichelle). These girls came with two different body types, regular Barbie body and Teen Skipper's body with ballerina arms. Nichelle had a regular Barbie body with the chopchop arms (bendable at the elbow).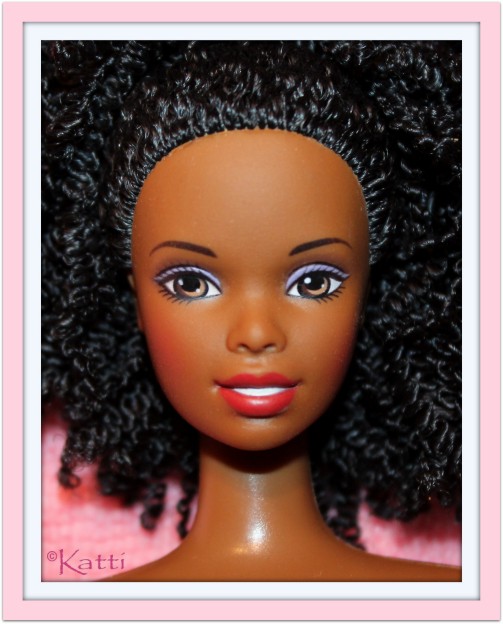 #20966 Generation Girl Nichelle, 1998
Shawnee

Mystery Squad was another short lived project. Barbie and her friends were P.I.s for a year! Private Investigators à la Scooby Doo and his crew. The black girl, Shawnee was Information Specialist and made with the Asha sculpt. She had rooted and braided hair in three colors, black, dark brown and burgundy.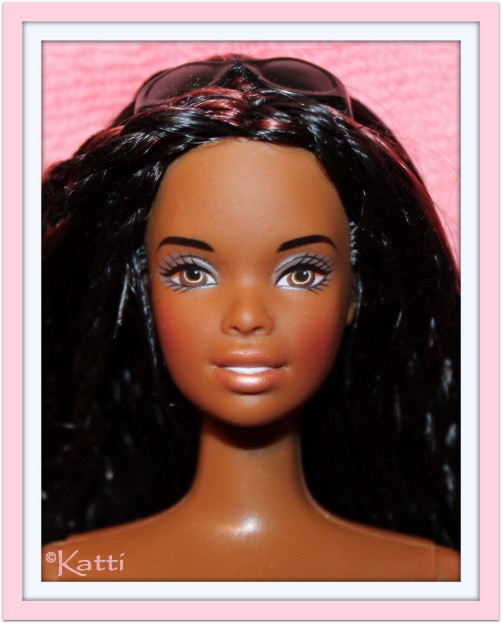 #54223 Mystery Squad Shawnee, 2001
Tia

DVD adventures got to be a huge hit in the 2000's and this girl belongs to The Barbie Diaries. She is Tia (there are three Tia girls with three different faces!). She sadly enough has a blownup Asha face. BHS - Ballon Head Syndrome.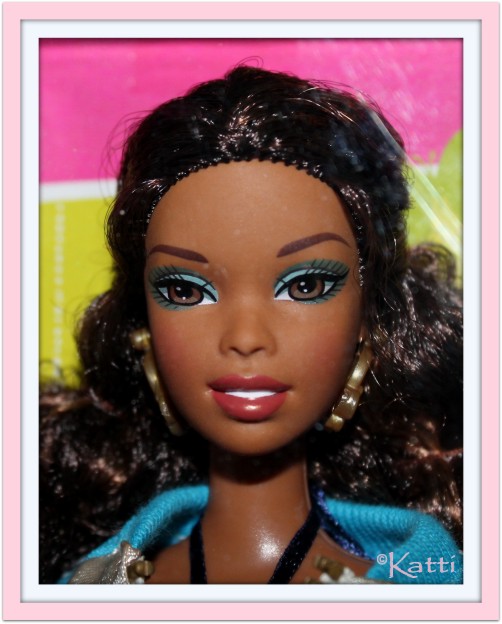 H7590 The Barbie Diaries - Tia, 2005
Nikki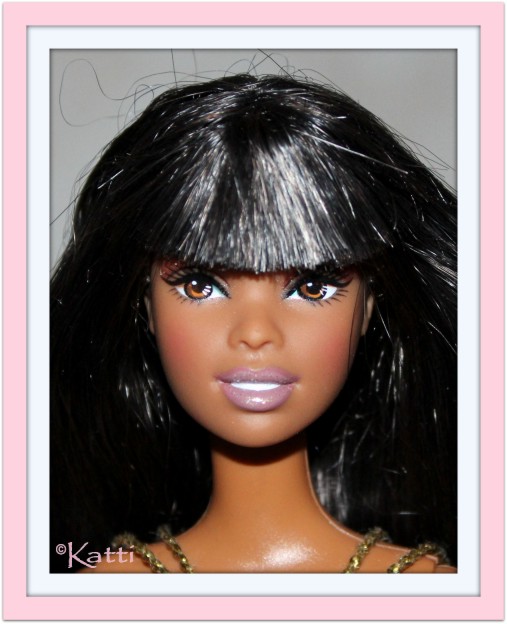 Fashion Fever Nikki, 2007
Kelly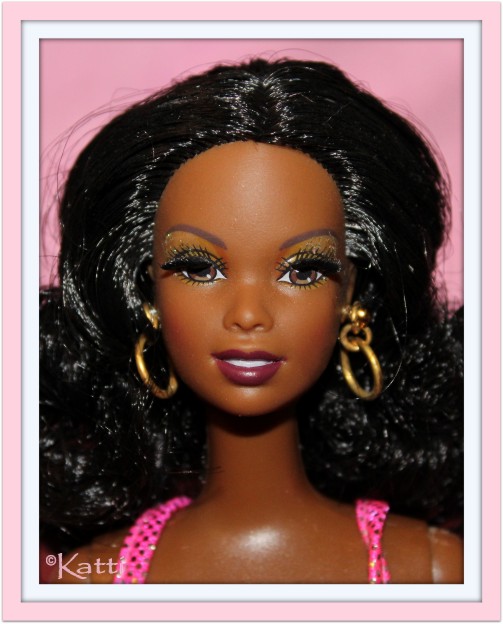 Destiny's Child - Kelly Rowland
Barbie
Barbie Can Be Anything. With that slogan Mattel made a huge variety of Fashionistas Barbie dolls starting in 2014. In 2015 we saw this girl come to life. The first light skinned Asha. White skinned, red hair, aqua eyes and three freckles. Or beauty marks. Or whatever you want to name them. Asha looks good in this light skin tone too! Barbie really can be anything. Or anyone.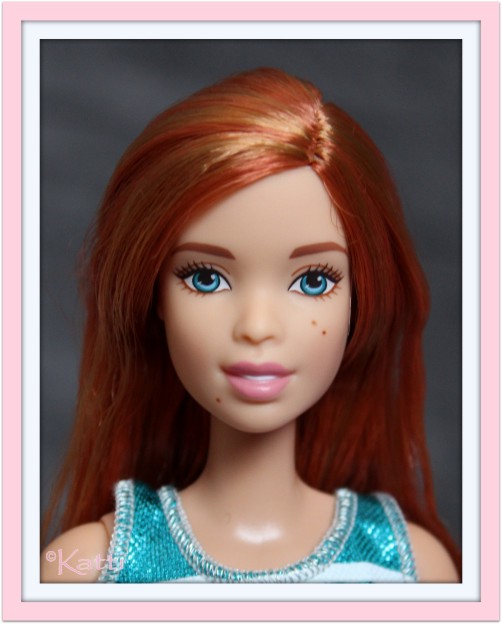 #DGY63 Fashionistas 16, Glam Team, 2015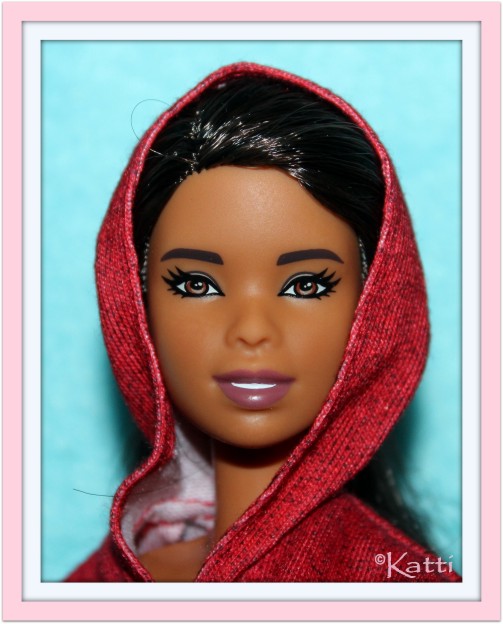 #FJF49 Fashionistas 89 XOXO, 2017
Other sets where this face can be found:
Shani line Asha: Beach Streak, Beach Dazzle, Soul Train
Christie circa 1999-2005 (when Nikki replaced her)
AA Barbie - same period
Nikki 2008-2009
The Three Musketeers Renee