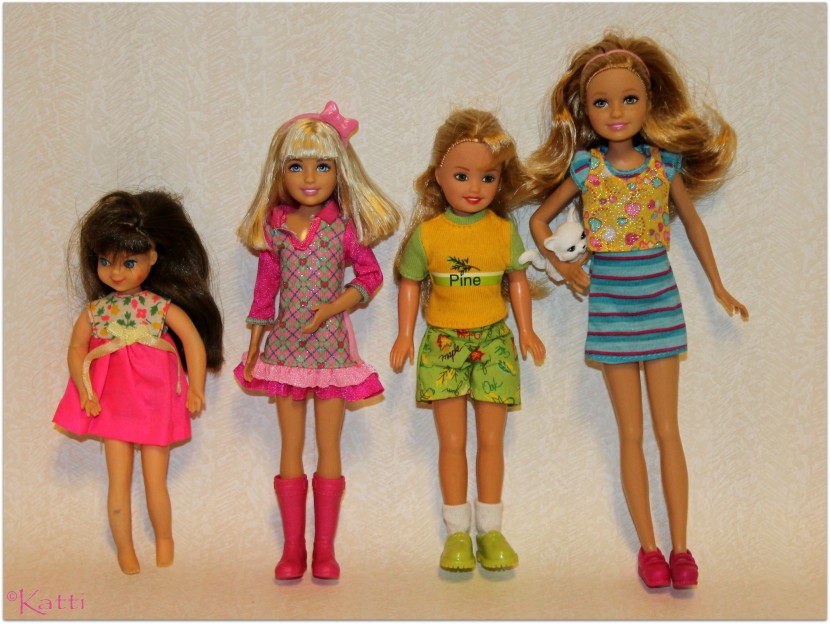 From left:
Tutti
A Pony Tale Marie Roberts (cousin)
Let's Camp Stacie
Life in the Dreamhouse Stacie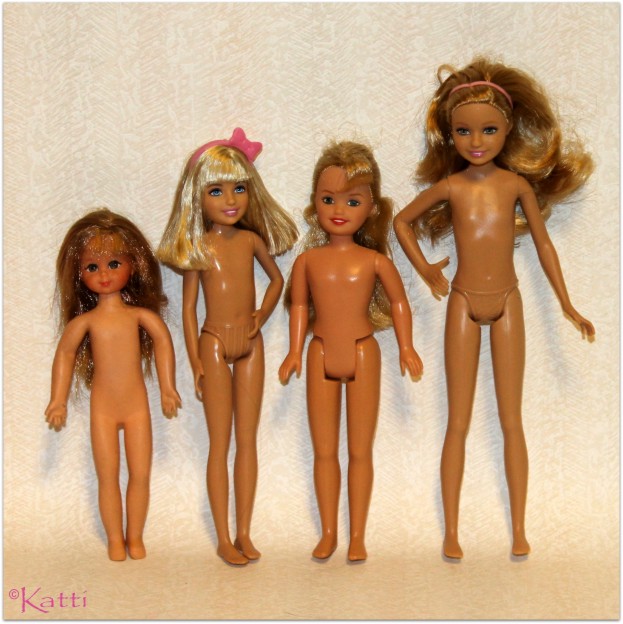 From left:
Chris
A Pony Tale Marie Roberts
Let's Camp Stacie
Life in the Dreamhouse Stacie
~~~~~~~~~~~~~~~~~~~~~~~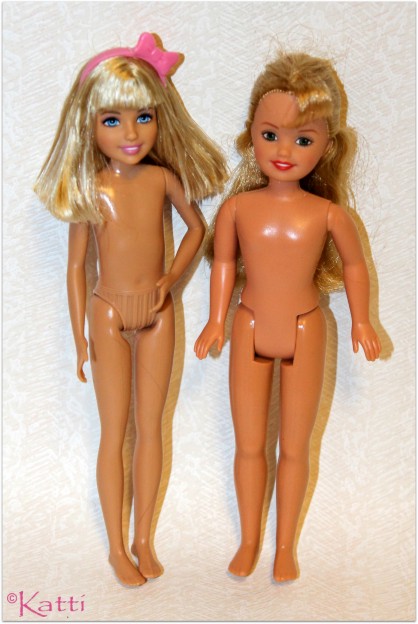 Marie and the 1990/1991 Stacie has the same height but a different build.
~~~~~~~~~~~~~~~~~~~~~~~
The smallest, non-toddler kids, varies a lot in height and width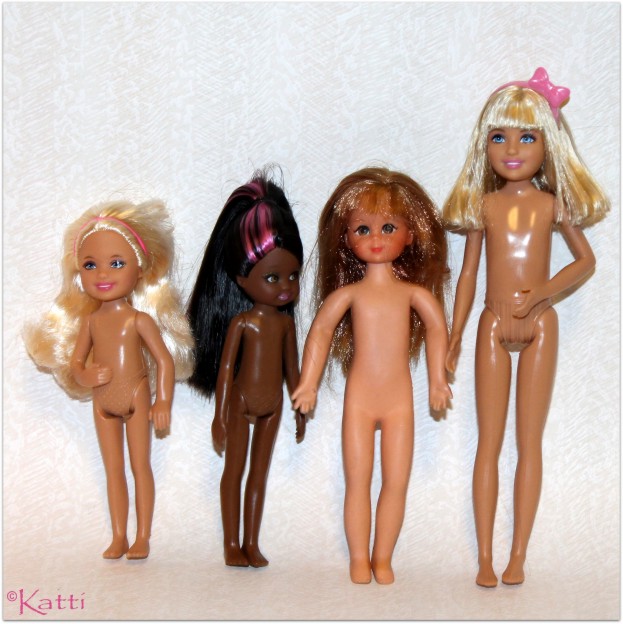 Chelsea, So in Style kid, Chris, Marie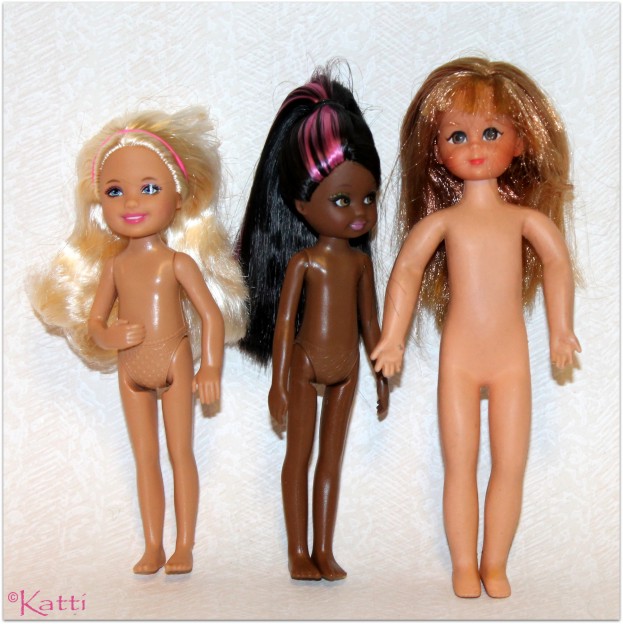 All plastic vs all rubber
~~~~~~~~~~~~~~~~~~~~~~~
Kelly and other tiny dolls:
(more of these here)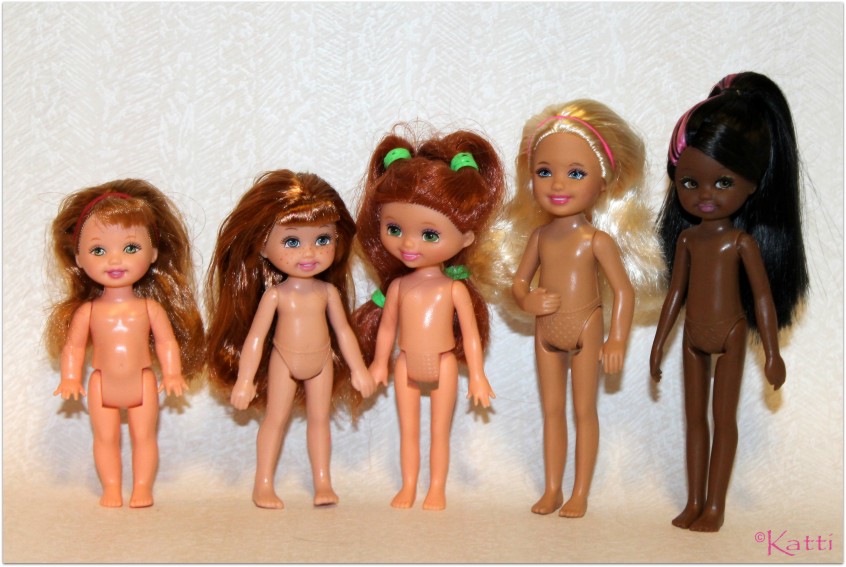 Original Kelly body, No-neck Kelly body, lemonhead Kelly body, Chelsea, SiS sister
~~~~~~~~~~~~~~~~~~~~~~~
There is a noticeable difference between the 60's Tutti dolls vs the 70's European releases. The Japan-made ones are more delicate, with softer rubber and some details are finer and better, while there is one detail that is better on the Hong Kong-made bodies of the 70's. The bend of the arm is more visible on the HK body. More details here.