This is a new version of an old page - photos are the same - only bigger than before, as I dug up my old digital photos.
This is the "Klassik Kelly" compared to other kids - straight out klones or other baby dolls that often are mixed up with Kelly. Or Shelly, as she was called in Europe.
Kelly bodies

Kelly/Shelly went through some body changes and she went from the old backward/forward move legs and arms, to a pivotal arm (as in, it could be swayed out from her body), to a new body type with slanted bottom for sitting purposes to a body with jointed legs. And the swimmer/ballerina pointed toe body.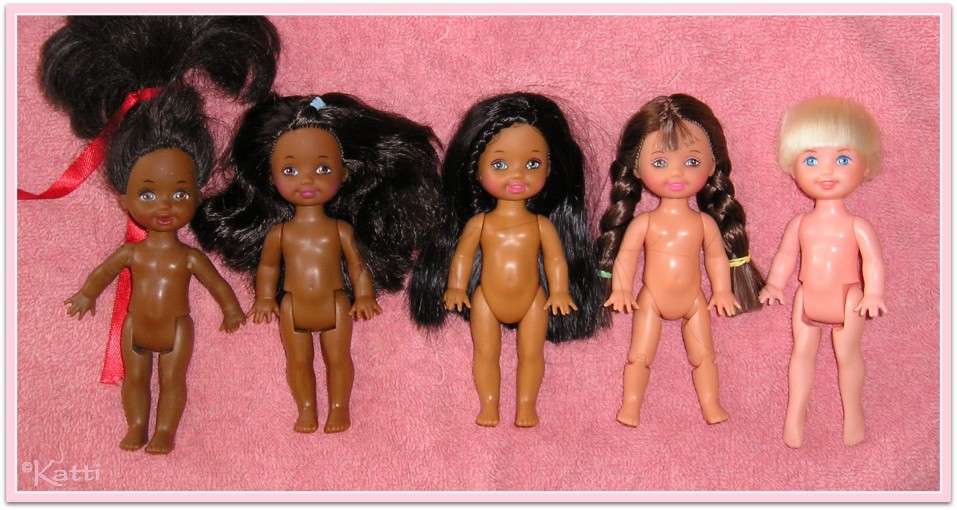 Strollin' Fun Kelly AA, Picnic Kelly AA, Stargazer Keeya, Camper Marisa, Swim Buddies Tommy
Kelly and the Klones
Most "klones" are made with a body very similar to Kelly's or flat out copied from it. Paula has a body all of her own. Kudos to them!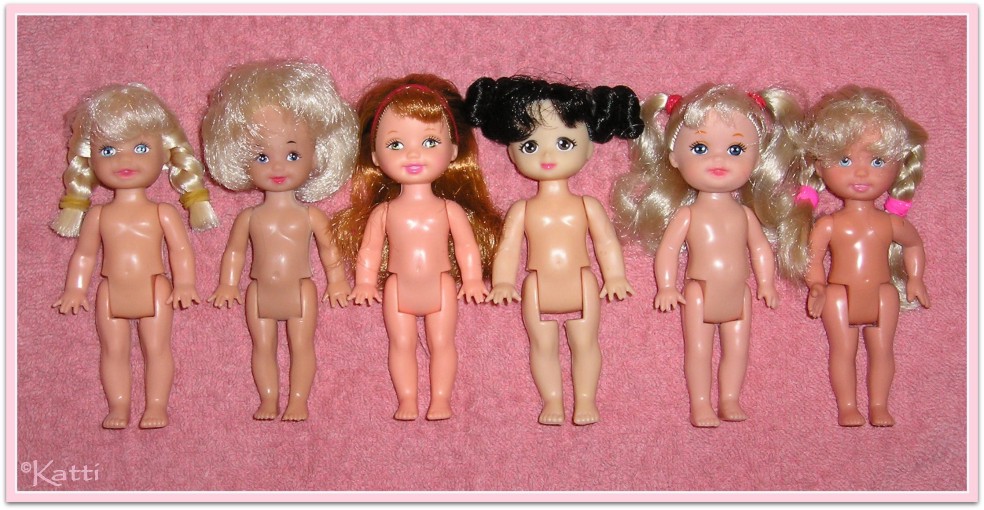 From left to right:
Susy Sister by Toy Club, Mandy Fashion Doll (no brand name), Camping Fun Kelly, World Kids China by DDI, Caitlin (Lucky IND.), Paula (M&C)

Kelly vs Evi
There is a big difference between Kelly/Shelly and Evi Love. Evi is much bigger. Hands, feet, torso, legs, everything is bigger on Evi.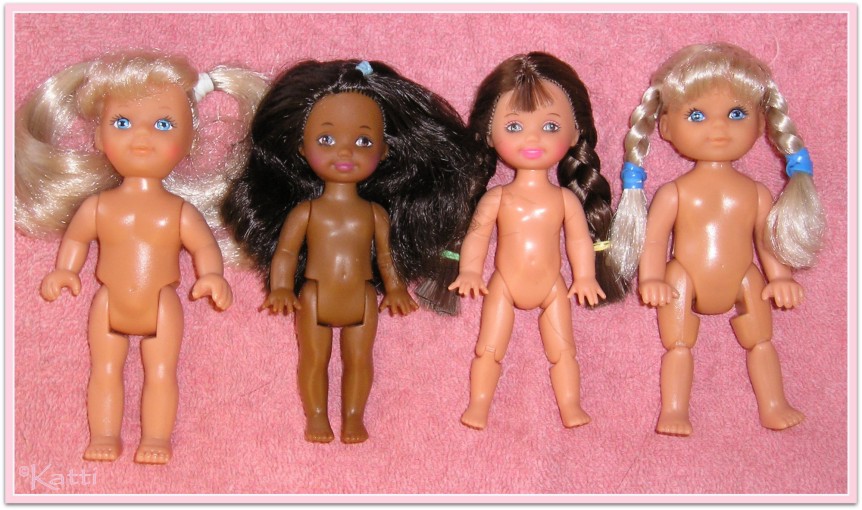 Evi Love, Kelly AA, Marisa, Evi Love
Kelly vs baby dolls

So many times, I have seen baby dolls sold as Kelly, but there is an even bigger difference between these, than Kelly and Evi above. Chubby legs people? No-stand-on-their-own-feet? Step up and take notes. *sigh*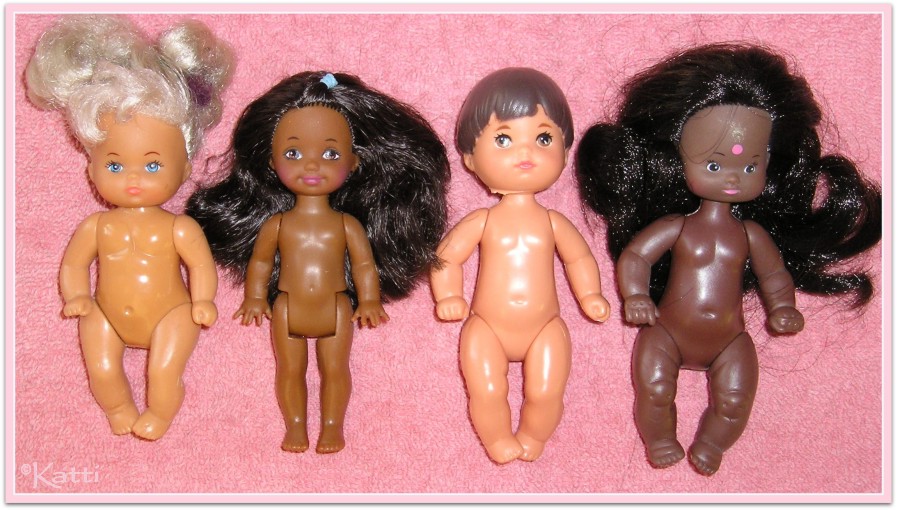 Steffi Love kid (Simba), Picnic Kelly AA, Teacher Barbie student boy, Petra International Indian girl.

Kelly and her "sisters"
(well, Nikki is Midge's baby and this is a friend of hers)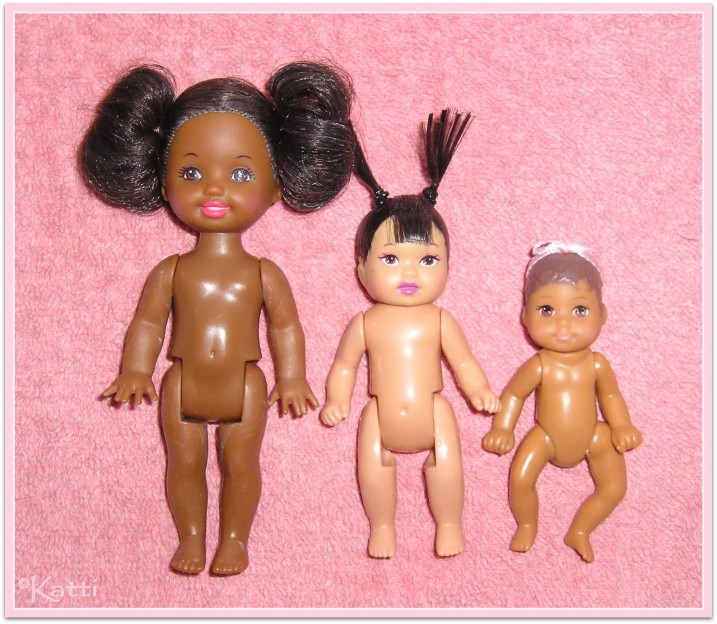 Sliding Fun Kelly AA, Happy Family Baby Friend, Krissy AA
Chelsea

Kelly is gone and Chelsea took her place. Most Kelly Kollectors resent this. Noone likes the new body.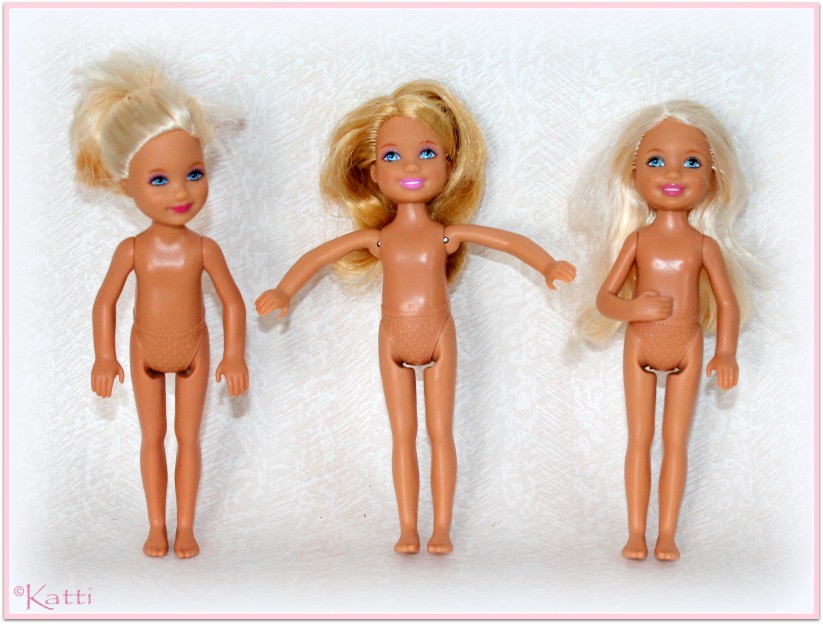 3 x Chelsea
Mattel kids
The photos below shows the differences between the Mattel kids' body types
(just the body type is mentioned, not the correct names of each kid):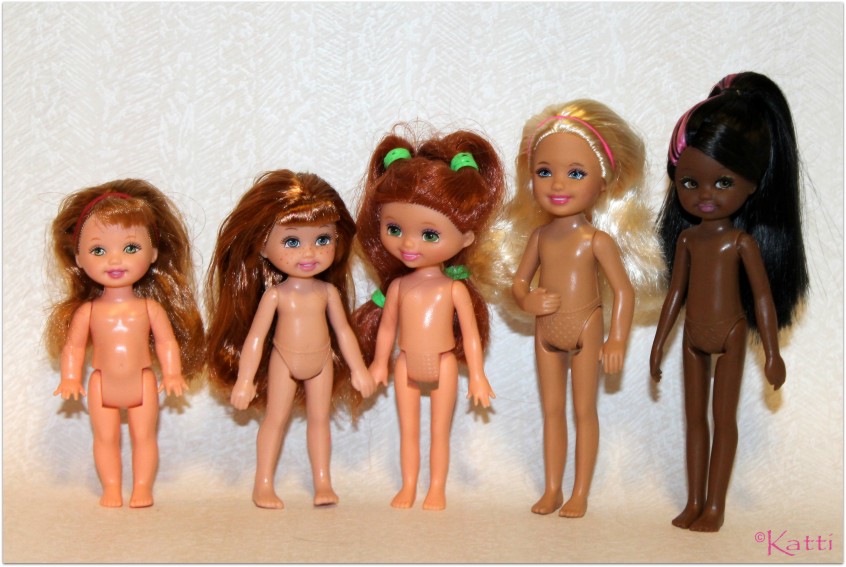 Kelly original, one version Kelly no-neck, Kelly lemonhead, Chelsea, So in Style sisters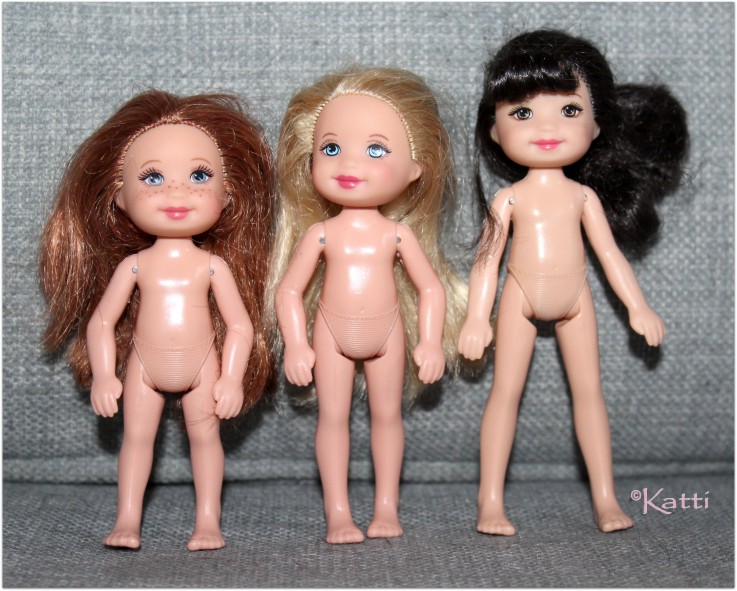 Kelly No-Neck era. Miranda has the shortest, Kelly middle and Kayla the tallest body type.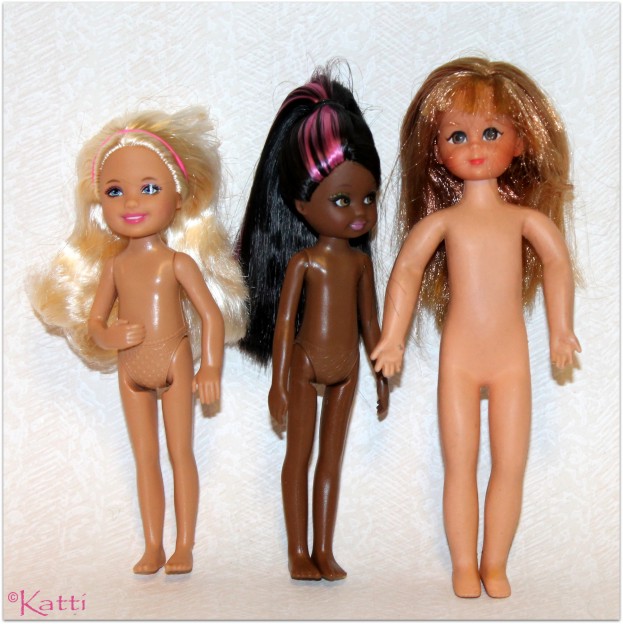 Chelsea, So in Style, Tutti
Evi Love and Klones

Evi has been kloned too, many times. I don't have photos (here) of the latest in the line, but these are examples.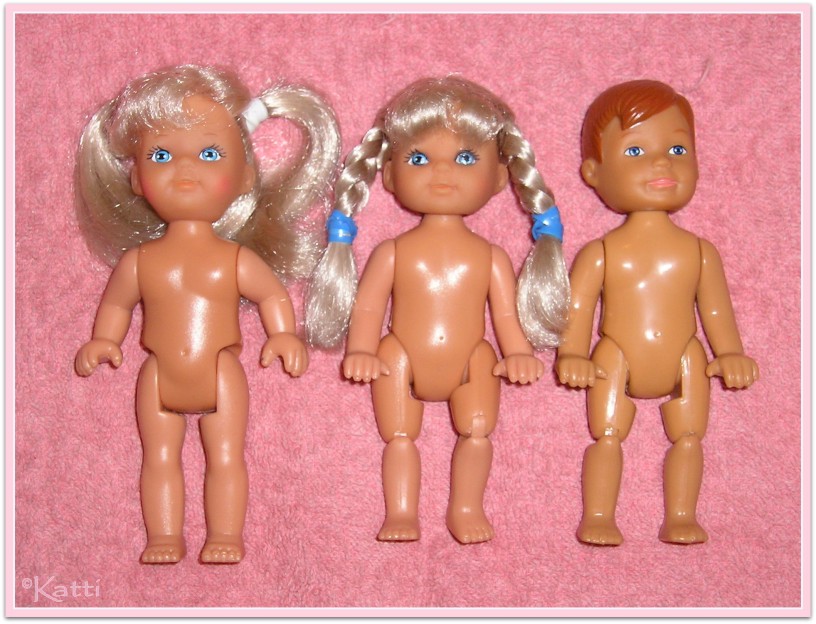 Evi Love, Evi Love, both by Simba, Supermodel boy with no name (made by Danish Top Toy). There is also a girl by Top Toy called Little Sister (not pictured here).