Kelly: Holiday (Target) ©2008
Target had three dolls in their Holiday set for 2009 (©2008). We had Kelly wearing a rich red velvet dress and santa hat, both trimmed in white fur, Kayla in a green fur trimmed elf dress and hat and Miranda wearing a gingerbread dress and a white bow diadem in her red hair. All the girls carry a lollipop and candy cane printed on cardboard.
More and detailed photos in my (Swedish) blog.
© Dolls and photos all belong to me, unless otherwise noted.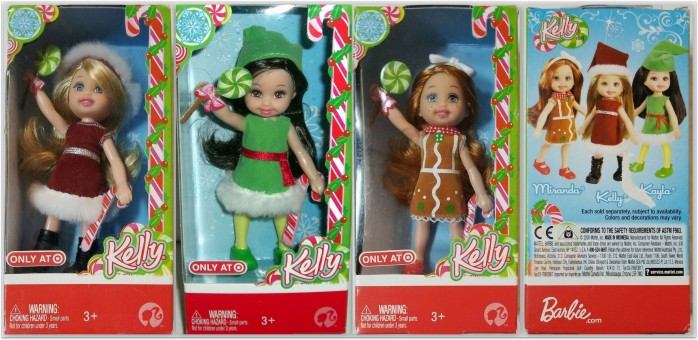 Kelly: Holiday (Target), ©2008
Asst. P5903
(photos: eBay)
-