I Love Lucy: Episode 147 Lucy Gets a Paris Gown ©2009
I Love Lucy is one of the most popular TV shows in American history. Who cannot but adore this whimsy redhead played by Lucille Ball? The show carried her nick name. I don't know how many Barbie sized dolls were made with Lucy and her friend Ethel, but I know of two Kelly sets, of which I have one.
The Episode 147 tells the story of how Lucy gets a Paris Gown... Made of a potato sack and hats from lamp shades.
The dolls' hands are painted to look like they are wearing gloves. Lucy in brown and Ethel in beige. Their Mary Jane shoes have the same colors.
More and detailed photos in my (Swedish) blog.
© Dolls and photos all belong to me, unless otherwise noted.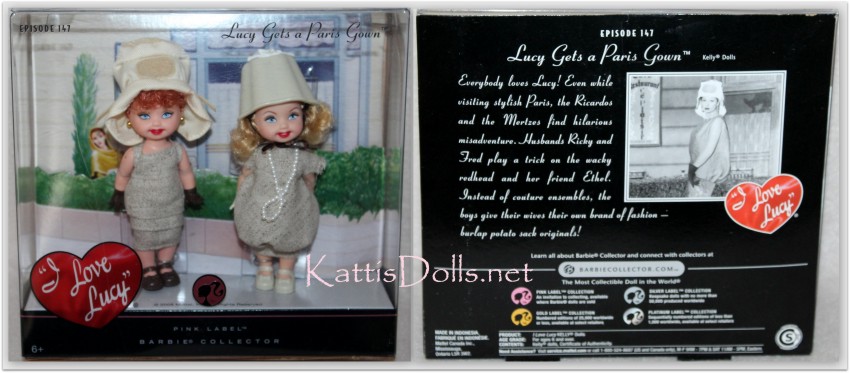 N2690 I Love Lucy Kelly Giftset: Episode 147 Lucy Gets a Paris Gown, ©2009
Asst. N8155
-