Batman & Catwoman, ©2008
Mattel have made a few collaborations with DC, with sets of Barbie and Ken as different characters in the DC Universe. They also made a set with Kelly and Tommy dressed as Catwoman and Batman with ©2008. The tiny versions of the very well loved comics characters are very cleaverly made. I think these were made by the time of some anniversary of the old movies/series as Tommy is wearing the old colors of Batman's costume.
What Kelly Kollektors revealed once bought and deboxed is that Kelly doesn't have any hair under her helmet. Ouch.
More and detailed photos in my (Swedish) blog.
© Dolls and photos all belong to me, unless otherwise noted.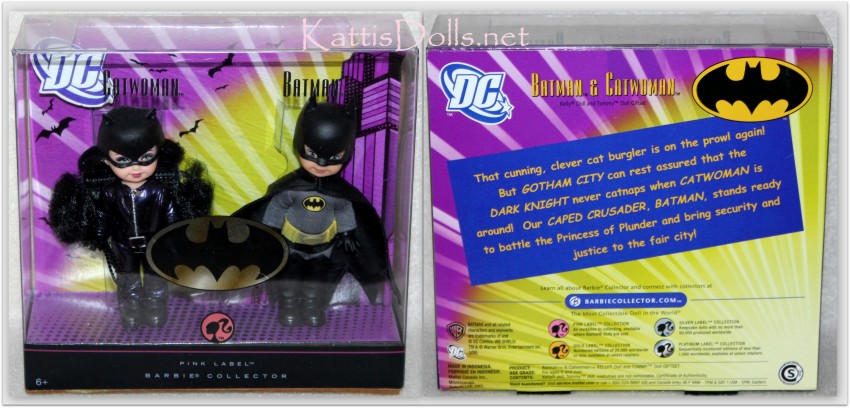 N2689 Batman & Catwoman, Kelly and Tommy Giftset, ©2008
Asst. N8155
-