Kelly: Holiday Party Bunch ©2006
I am not sure which set came first. This Holiday Party Bunch, or the single boxes in the series with the same name or the Happy Holidays series. This Bunch includes Nikki, Deidre, Kelly, Kayla and Nikki. The closeups I have here, is from the single sets as I believe the dolls are identical, down to their clothes and shoes. I have compared photos found on Internet to determine, but its not easy to find good enough closeups - which is one of the reasons I made these new Kelly pages.
More and detailed photos in my (Swedish) blog.
© Dolls and photos all belong to me, unless otherwise noted.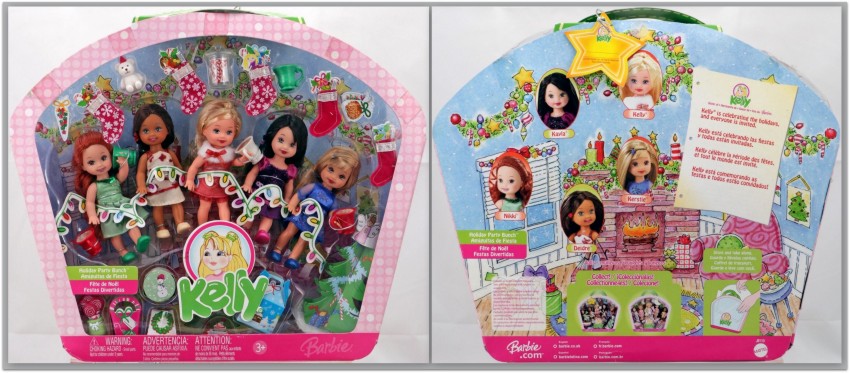 J9109 Kelly: Holiday Party Bunch, ©2006
Asst. J9108
(borrowed photos)
-