Kelly/Shelly: Birthday Party ©2005
Birthday Party of 2006(?), with ©2005 consists of three girls in their party best. Flowers and frills. Kelly is wearing a pink dress with green frills as "sleeves". The bodice is pink and skirt flower printed. She comes with a birthday cake on a tray. Kerstis is adorable with glonden blonde hair and brown eyes. She wears a dress in lilac, with the flower print in the top while her skirt is lilac satin with a tulle overskirt. Keeys is wearing a yellow dress with short pofy sleeves. Kerstie and Keeya come bearing gifts.
More and detailed photos in my (Swedish) blog.
© Dolls and photos all belong to me, unless otherwise noted.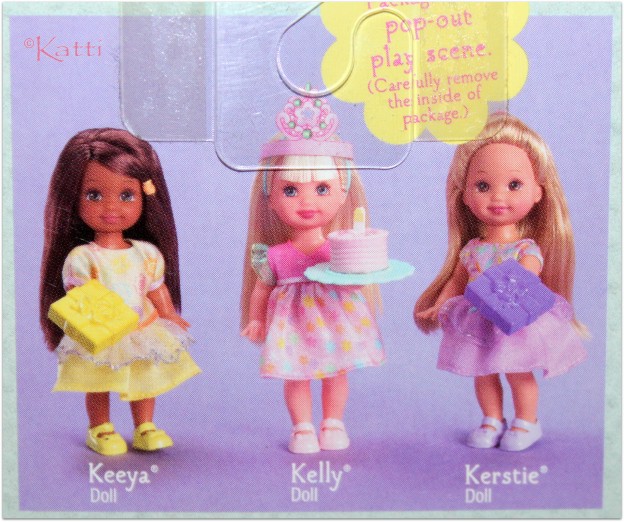 Kelly/Shelly Club: Birthday Party, ©2005
Asst. G8845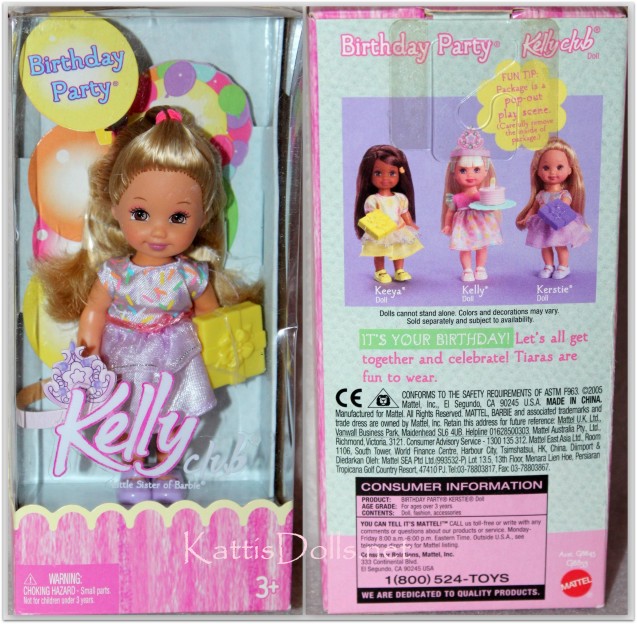 -