Shelly, Giochi di Primavera, ©2001
This Shelly doll was sold exclusively in Italy. As with the other Italian dolls she might have been sold with a magazine, not sure. The boxed photo belongs to Erica King, but I found a loose doll through Italian eBay. The doll has the same screening as The Easterrific Kelly in her Easter Best, as well as the same dress. The hairdo is different with this girl in pigtails. My loose doll's elastics has probably dried out and/or broke as the pink ones are swapped for light orange ones, but there are some pink residue left under. Giochi di Primavera would translate to something like Spring Play, giochi = game.
More and detailed photos in my (Swedish) blog.
© Dolls and photos all belong to me, unless otherwise noted.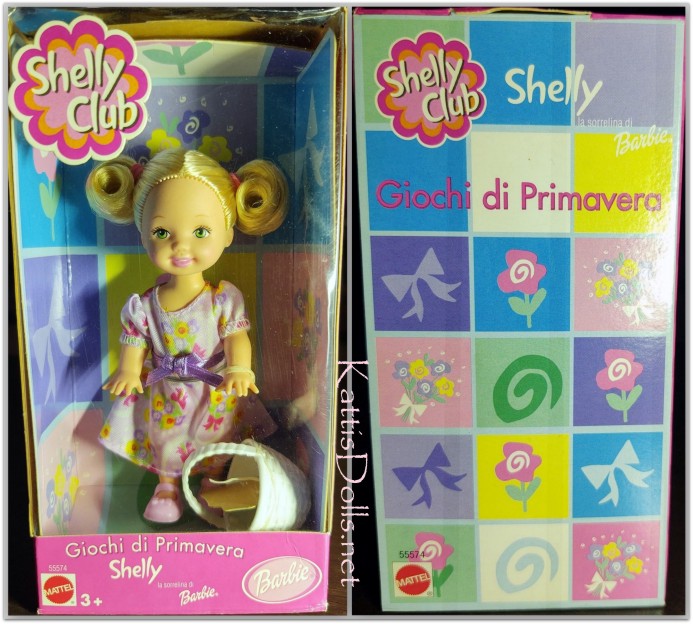 55574 Shelly, Giochi di Primavera, ©2001(?)
Photo courtesy by Erica King
-