Kelly: Easterrific! ©2000
This was the first set of many Easter themed Kelly dolls. Four girls that came in an egg shaped box - which have caused a lot of scratched "windows" over time. A bit hard to photpgraph through these oval and rounded "egg packs". One of mine has yelloweed over time, I realized when I took new photos of them.
We have Kelly in her Easter Best!, Kelly as a Funny Bunny!, Kelly as a Cheery Chick! and another Kelly as a Funny Bunny!, in AA.
More and detailed photos in my (Swedish) blog.
© Dolls and photos all belong to me, unless otherwise noted.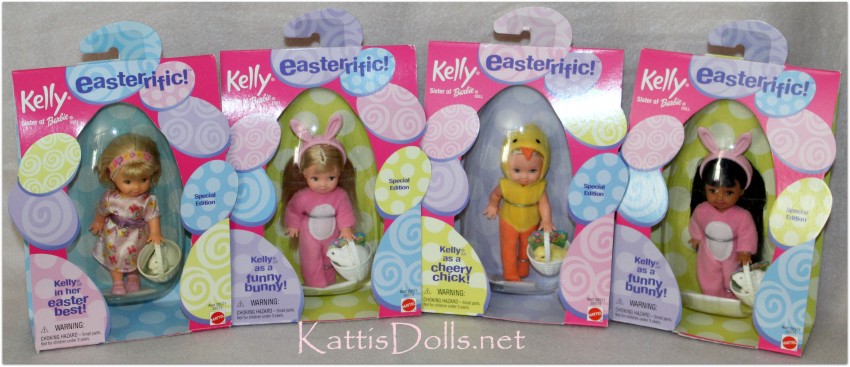 Kelly: Easterrific!, ©2000
Asst. No. 28571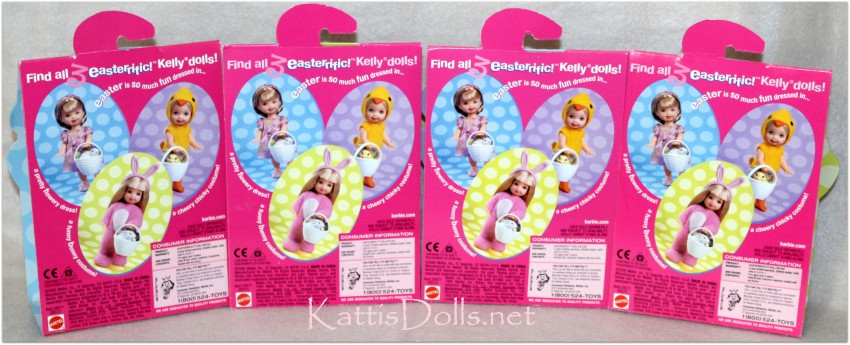 -