Storybook Favorites III: Goldilocks and the Three Bears, ©2000
The third set in the Storybook Favorites includes Goldilocks and Baby Bear, with illustrations of Mama and Papa Bear on the box. No Kelly dressed as, she is Goldilock, with, yah. golden locks and a blue striped and flower printed dress with a light blue under skirt. Baby Bear sists in a high chair with his pot of porridge. She is made with the Kelly closed mouth sculpt with blue eyes and light pink lips. She wears a pair of white stockings and black Mary Janes.
More and detailed photos in my (Swedish) blog.
© Dolls and photos all belong to me, unless otherwise noted.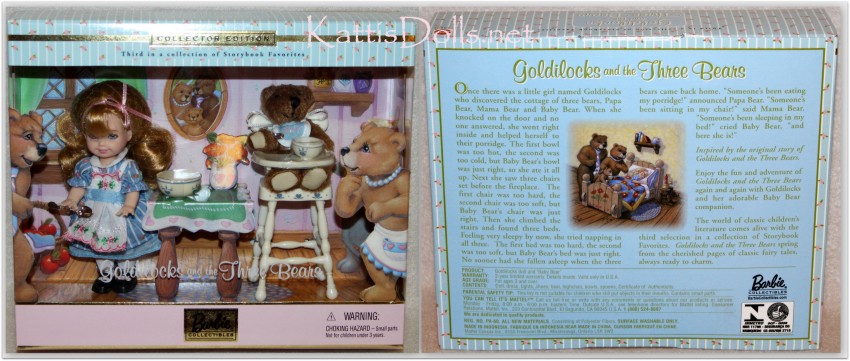 29605 Goldilocks and the Three Bears, ©2000
Third in a collection of Storybok Favorites