Shelly Club 1999
In Europe we have never seen all the dolls that has been released in the US. Of the 1999/2000 series, I am not even sure which ones we got here. I have no Shelly Club boxes... What we did get however, was three boxes of Shelly Club dolls, of which two was not sold in the US at all. The Kelly Club single boxes had Biker Baby Belinda and Little Swimmer Marisa. We got Jenny with a trike and Kayla on a beach stool and sand toys. Chelsie was the same in both versions, but ours also brought a baking pan, measure cup and bowl to whip up the banter in. The single boxes had five different utensils but I am not sure these bigger sets did. I had to get one with a rolling pin. Others were a wooden spoon, a hollow spoon, a wooden fork and... ehh. What was the last one? A spatula? Don't remember.
More and detailed photos in my (Swedish) blog.
© Dolls and photos all belong to me, unless otherwise noted.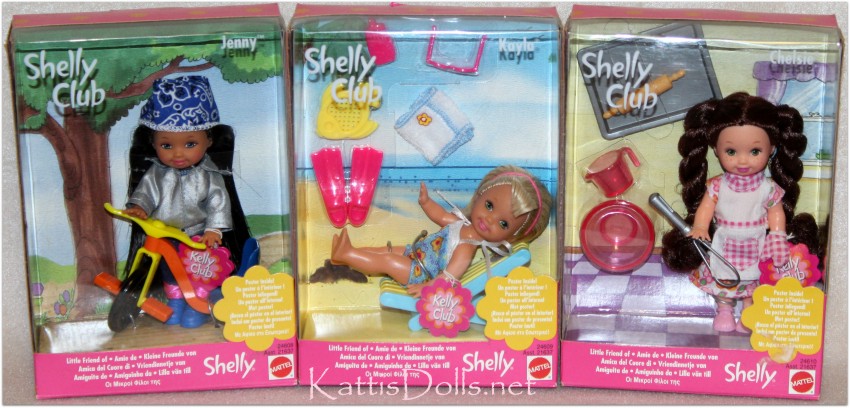 Shelly Club, ©1999
Asst. No. 21637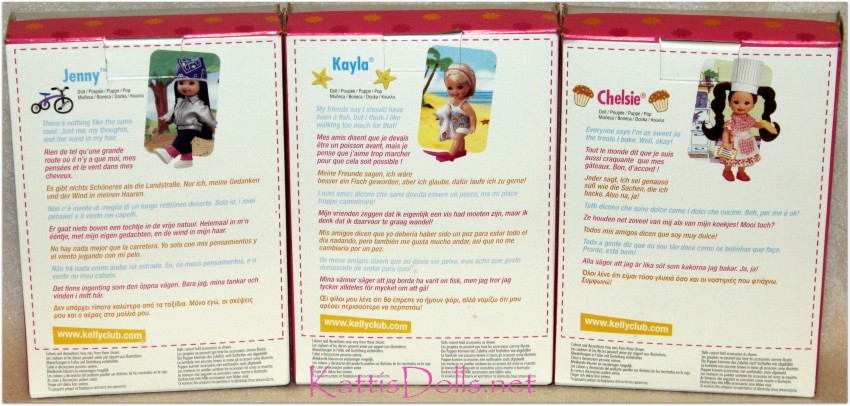 -