Storybook Favorites I; Raggedy Anne & Andy, ©1999
Mattel made a series of Storybook Favorites with Kelly (and Tommy) as a variety of book characters. The first set was Raggedy Anne and Andy, a very popular children's story in the US - not as widely known in Europe and Sweden. Raggedy Anne is a ragdoll that eventually got a friend in Andy. They have red yarn hair and clothes in blue, red and white, like the American flag. They have a painted red nose and big cartoony eyes. This set also brings a couple of red chairs for them to sit on.
More and detailed photos in my (Swedish) blog.
© Dolls and photos all belong to me, unless otherwise noted.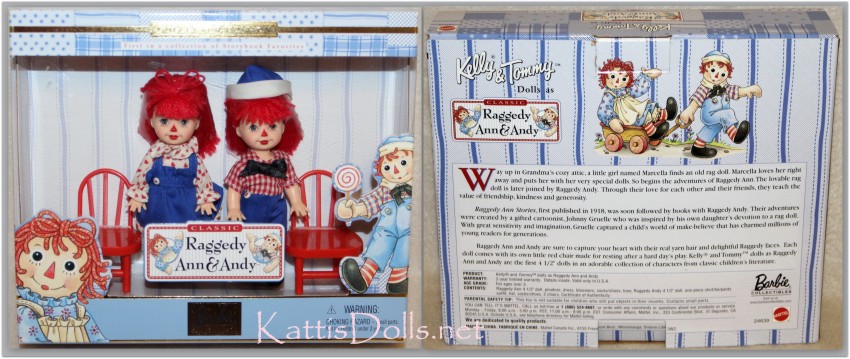 24639 Storybook Favorites I: Kelly and Tommy as Raggedy Anne & Andy, ©1999
-