Pool Fun Kelly/Shelly ©1996
1997, well ©1997, which most likely means 1998 in reality, gave us two new Kelly sets. Eatin' Fun and Pool Fun. For Pool Fun we saw Kelly in Caucasian and AA versions (no AA in Europe). But that is not enough. We also got Marisa and Chelsie! Two of Kelly's friends joined her big box adventures. Each of the girls comes with a high on-the-side ponytail. They are dressed in a bathing suit with matching jelly sandals and the sandals also share color with the pool each kid brings. The pools have an animal that doubles as a water shower, or rather it sprays water over the pool. The dolls have a lever on their backs, which, if you pull it up and down, makes them splash their legs in the water - for more pool fun water play!
More and detailed photos in my (Swedish) blog.
© Dolls and photos all belong to me, unless otherwise noted.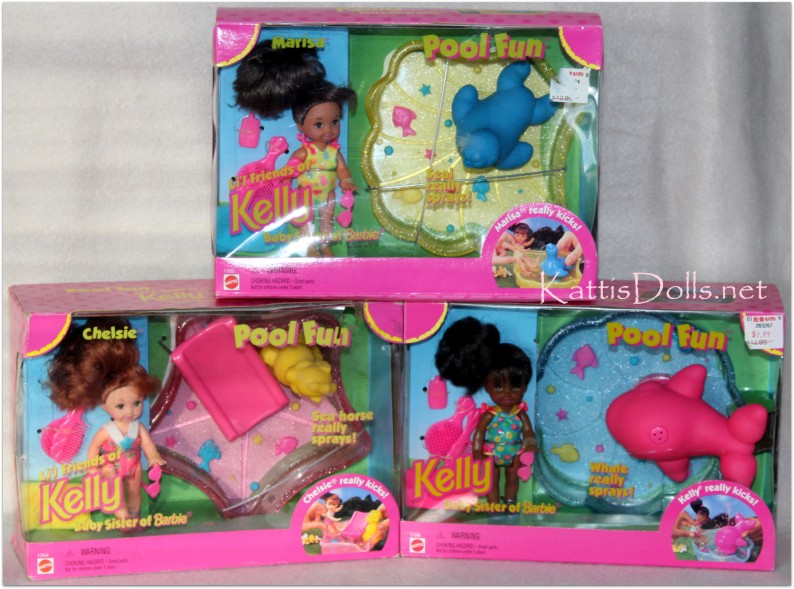 Pool Fun, ©1996