Victorian Holiday Barbie and Kelly ©2000
Barbie and Kelly are all decked up in Victorian style gowns to celebrate christmas in an old fashioned way. Their golden blonde hair has beautiful updos with curled bangs and Barbie have long curls framing her face. Their hair is adorned with green satin ribbons. Barbie wears a footlong gown in a dark green velvet with cream white lace and dark red satin bows. In the back there is a big bow made of satin in the same lush green color. She has a red satin ribbon tied around her neck with a gold framed, pink and white camé. Kelly's dress is sewn out of dark red velvet and hemmed with lace and green satin ribbond. She has white stockings and black Mary Janes. Barbie's shoes are well tucked in under her skirt so I can't tell you antyhing about them. They both have a closed mouth sculpt, Mackie for Barbie and green eyes, Barbie's with the add of some brown. She also have white pearl studs in the ears.
More and detailed photos in my (Swedish) blog.
© Dolls and photos all belong to me, unless otherwise noted.
28395 Victorian Holiday Barbie and Kelly Dolls, ©2000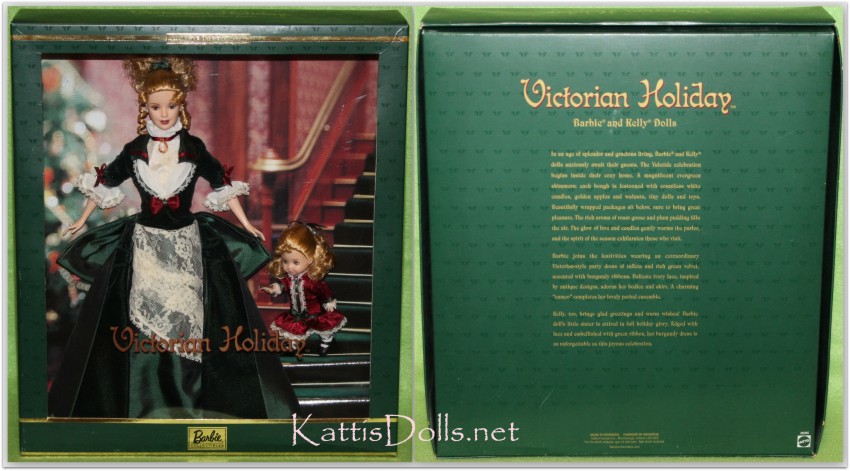 -