Evening Recital Gift Set ©2000
Barbie has invited family and friends for a music session with her sisters Stacie and Kelly and Tommy. The play the cello, a flute and a trumpet and Barbie is conducting them through their recital of classical music.
More and detailed photos in my (Swedish) blog.
© Dolls and photos all belong to me, unless otherwise noted.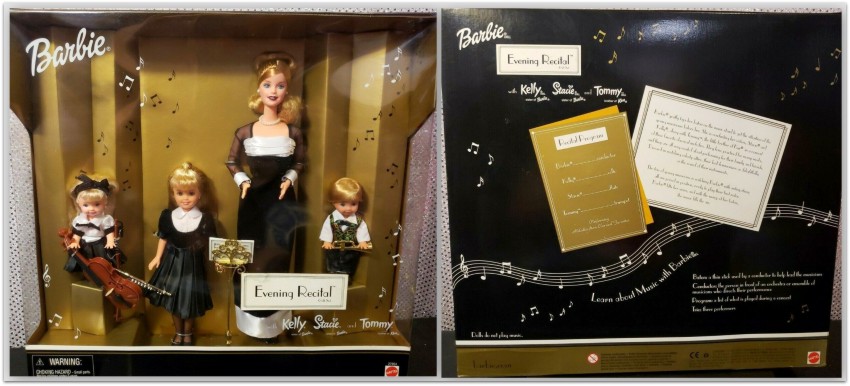 Evening Recital Gift Set, ©2000
Barbie, Kelly, Stacie, Tommy
-