Holiday Sisters Gift Set ©1999
Barbie and her sisters are out for some fun in the snow around Christmas time. They all wear red velvet coats with white fur details and black boots or shoes. Barbie also carries a pair of white ice skates to make some whirls around the ice court. Stacie brings a gift for someone and Kelly carries a white teddybear with a red scarf. All three sisters have blonde hair and blue eyes.
More and detailed photos in my (Swedish) blog.
© Dolls and photos all belong to me, unless otherwise noted.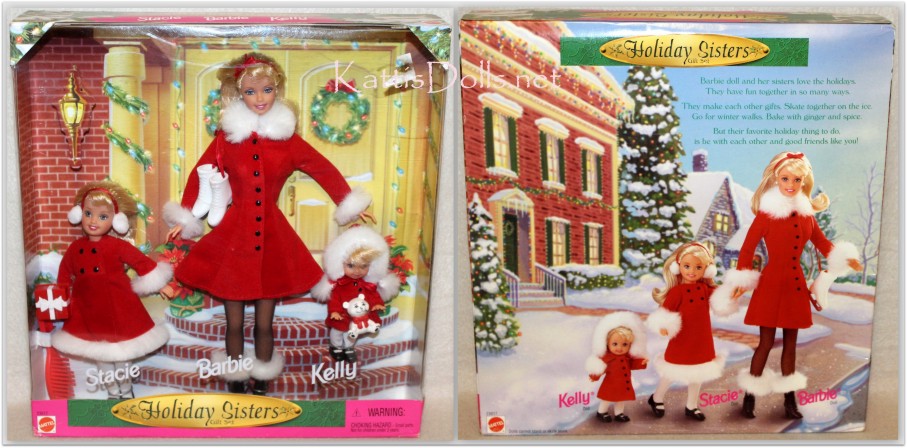 Holiday Sisters Gift Set, ©1999
Barbie, Stacie, Kelly
-