Holiday Sisters Gift Set ©1998
One of the first big Holiday sets was this one, including Barbie with her two younger sisters Stacie and Kelly. Skipper was not included. The sisters are wearing matching outfits in black velvet and red metallic plaid skirts. Kelly has a full overall in red velvet with fur around the sleeve and neck.
They are all blondes with green eyes.
Included in the box (not visible) is a cutout christmas tree and rocking horse to put together for a nice scene.
More and detailed photos in my (Swedish) blog.
© Dolls and photos all belong to me, unless otherwise noted.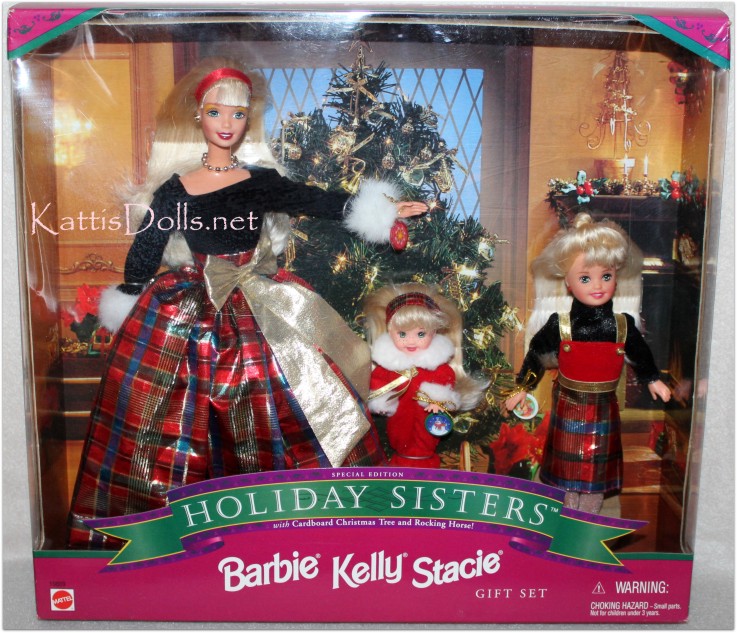 19809 Holiday Sisters Barbie, Kelly, Stacie Gift Set, ©1998
Special Edition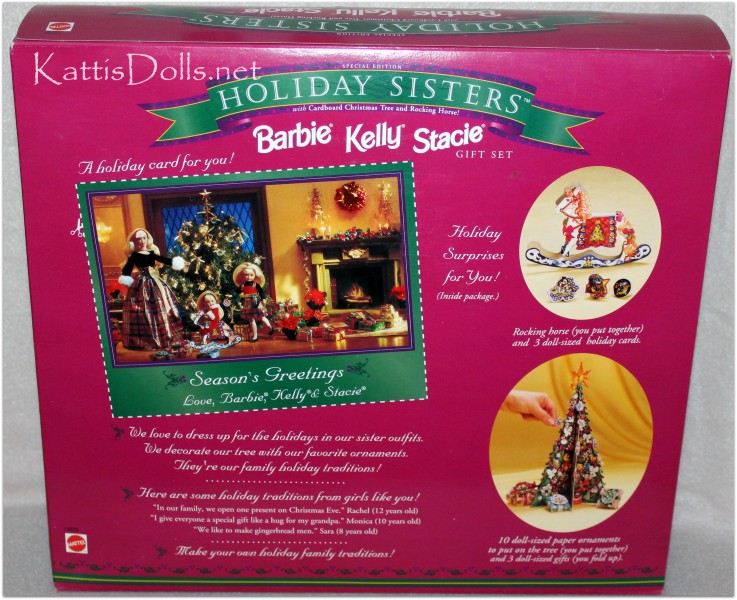 -