Gardening Fun ©1996
Barbie and Kelly is out in the garden tending to their flowers and greens. Barbie carries a flower basket to pick a lovely bouquet. The girls wear matching outfits in llight blue denim, blue and white stripes, spring green and flower prints. Barbie has blonde hair and blue/lilac eyes. Kelly has two long blonde ponytails tied with pink ribbons. Her eyes are blue and green, matching her t-shirt. Both girls have pink shoes, Barbie a pair of sneakers and Kelly wears sandals. The box comes with a variety of garden tools.
This is a Special Edition, but I am not sure which store carried them.
More and detailed photos in my (Swedish) blog.
© Dolls and photos all belong to me, unless otherwise noted.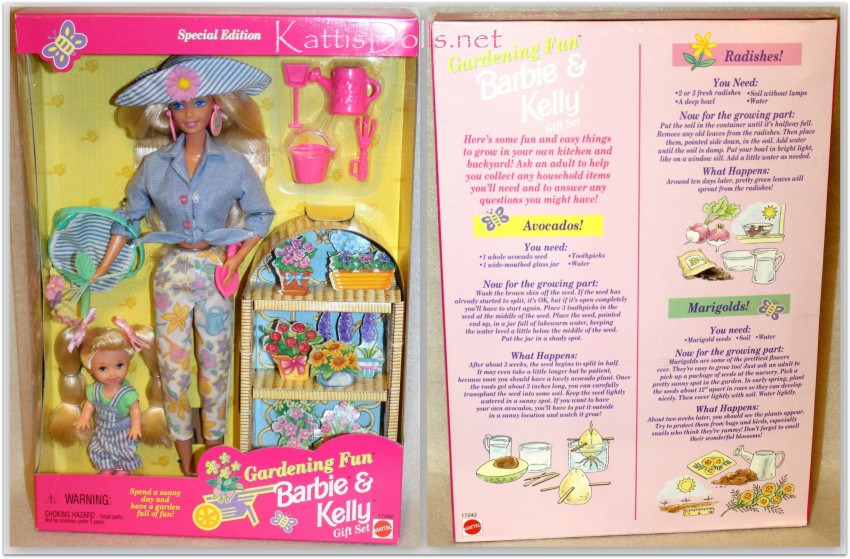 Gardening Fun Barbie & Kelly Gift Set, ©1996
Special Edition
-