Travelin' Sisters ©2001-5
This set took the Kelly Kollectors' Kommunity with storm. Everyone was smitten by the adorable four sister gift set where they had matching outfits and suitcases ready to fly out somewhere from the airport they are at, into fantasy land of your choice. There were two versions of this set with different Barbie dolls in them. The one I have is the Japanese version, where Barbie as common were in Japan, was made with the Mackie sculpt, whereas the original set sold in the US had the regular Superstar sculpt. Skipper sports her new sculpt for the year as well and matches well her sisters. All girls have blonde hair and blue eyes, with red painted lips.
More and detailed photos in my (Swedish) blog.
© Dolls and photos all belong to me, unless otherwise noted.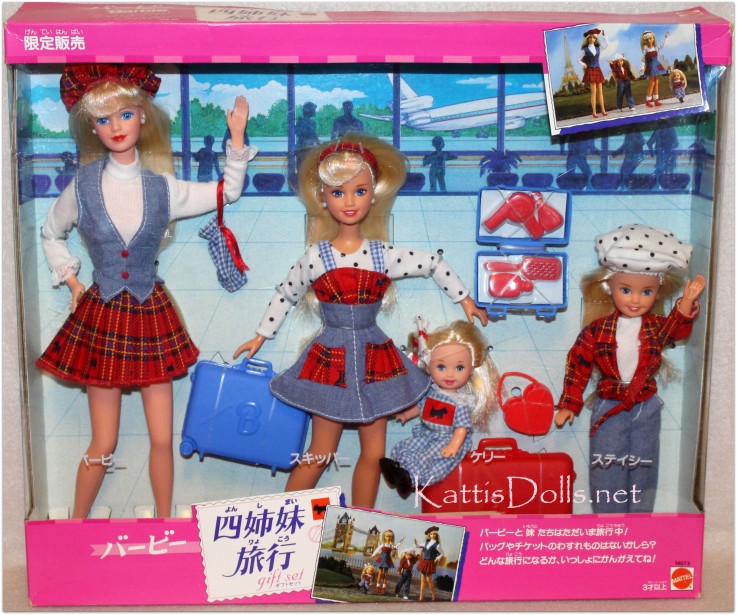 Travelin' Sisters Gift Set, ©1995
(Japanese version)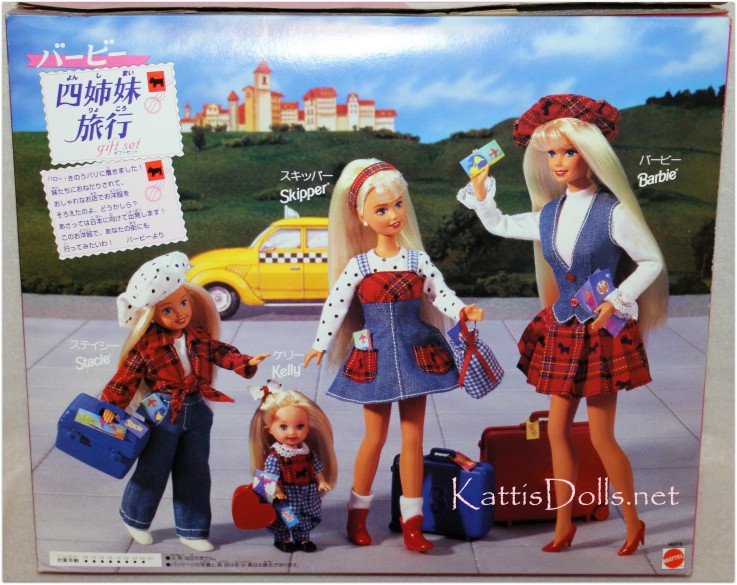 ~~~~~~~~~~~~~~~
US version: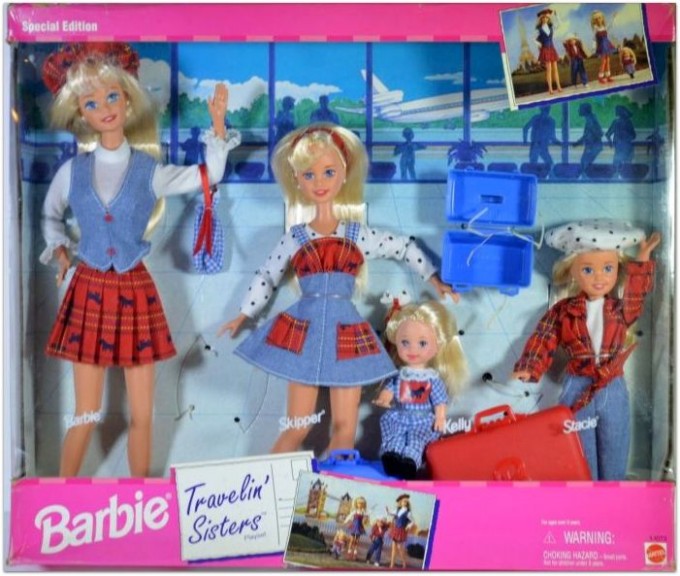 (borrowed photo)
-