A debated head. Is this doll this head? Is that doll really that head? I claim, now and forever that Cali Guy Blaine and Fashion Fever Kurt share head mold with Tango Ken. So OK; I haven't deboxed Kurt to verify this to a 100%, but that's my take. All these dolls have crooked noses. I always thought my Blaine got it from bad storage, but take a look and you can see all have the same flat left side of their nose (the right side in the photos).
Tango
Copyright: 2001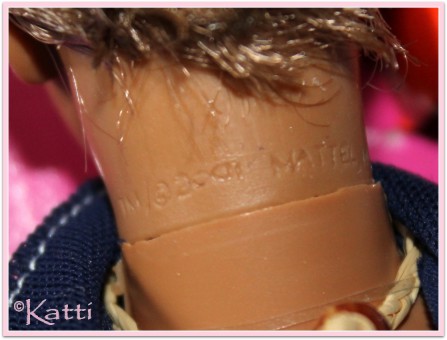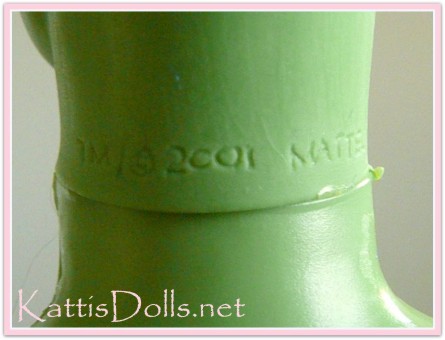 Ken

A Latino Ken! Tango Ken is gorgeous in his sunkissed skin and black hair - and painted beard and mustache. He has brown eyes and dark brows. This doll was part of a gift set in a dancing couple series. Barbie also got a new face in this set. The only thing I can and will complain about, is the use of that darn chimpanzee body. The old gymnast body with articulation, by all means, but way oversized limbs. Everything is just too long! That put aside, he is a Hunk!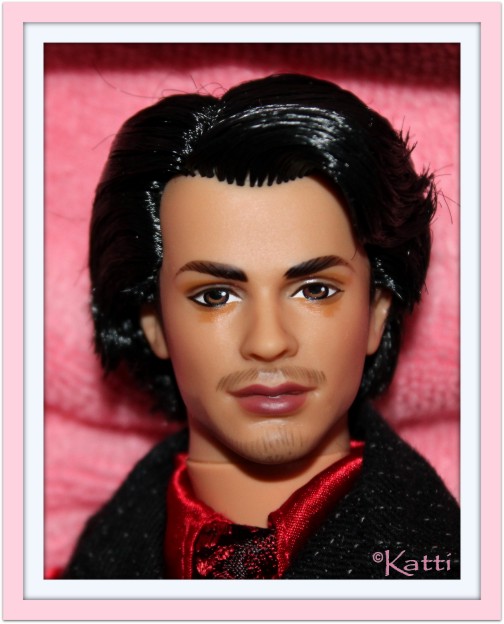 #53314 Tango Ken, 2002
Gift set with Barbie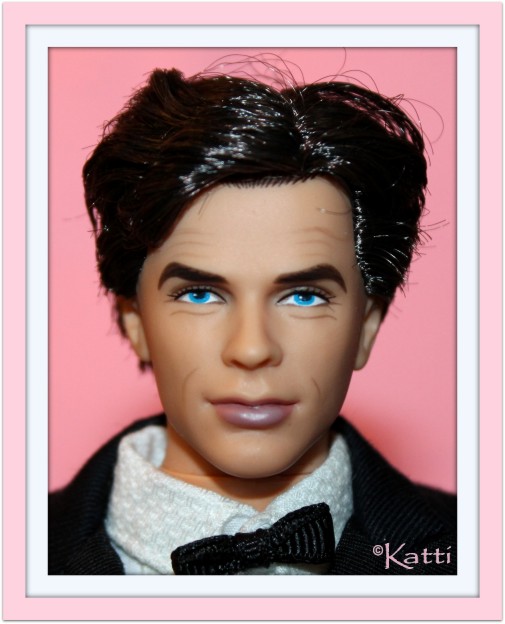 #B0150 Ken as James Bond, 2003
Gift set with Barbie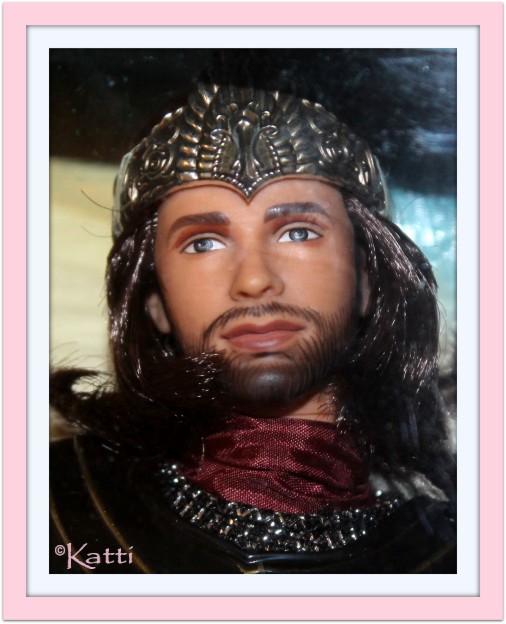 B3449 The Lord of the Rings - The Return of the King gift set, 2003
Photographed through box plastic
Ken
In the Wizard of Oz series, or one of them all, there was a Ken as a Winkie Guard. An all green Ken doll without hair. He comes with a glued-on hat to his guard costume. A friend of mine collects the Wicked Witch of the West and have a bunch of them and she bought this guy to add him to her group of green alien girls and she let me borrow his picture.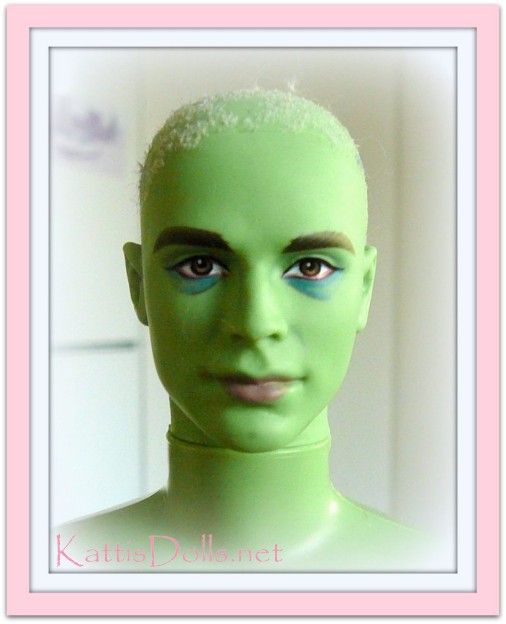 L1291 Wizard Of Oz - Ken as Winkie Guard (& Flying Monkey), 2006
Doll belongs to/photo taken by and used by permission from Bodillan
Blaine
Cali Girl Barbie and her friends - also had a boy among them. Sometimes he got the Cali Guy logo on the box, but Cali Girl happened too ;) - in one version or the other (California/Cali). Blaine, supposedly Summer's brother was Barbie's new sweetheart. Or at least the reason Ken left dollytown for a while.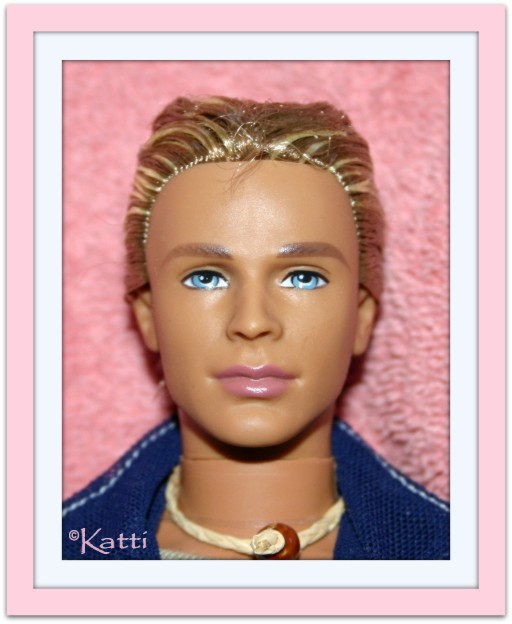 C6792 Cali Guy Blaine, 2004
Kurt

The year of 2005 brought a whole armada of new friends and one of them all was Kurt. Sold only in this tube Fashion Fever version he is sought after. Or doesn't seem t be among my fellow collector friends. He IS hard to come by but that doesn't mean the demand is high. His pricetag is though. Anyway. Kurt has rooted browen hair and blue eyes. He has straight arms, PTR (point-to-rear). Love his leather jacket!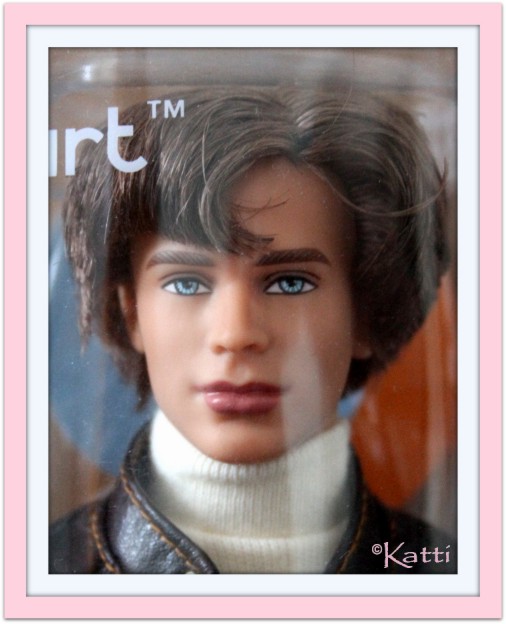 H0919 Fashion Fever Kurt, 2005
Photographed through box plastic


Rebelde

Rebelde was a teen TV series that ran for three seasons in a range of countries throughout Europe and Spanish talking parts of the world. The characters was made into dolls in several different sets, although the boys were only released in a twin set along with one of the girls.

Miguel Arango Cervera was one of six teens, played by Alfonso Herrera. Miguel was made with the Tango sculpt.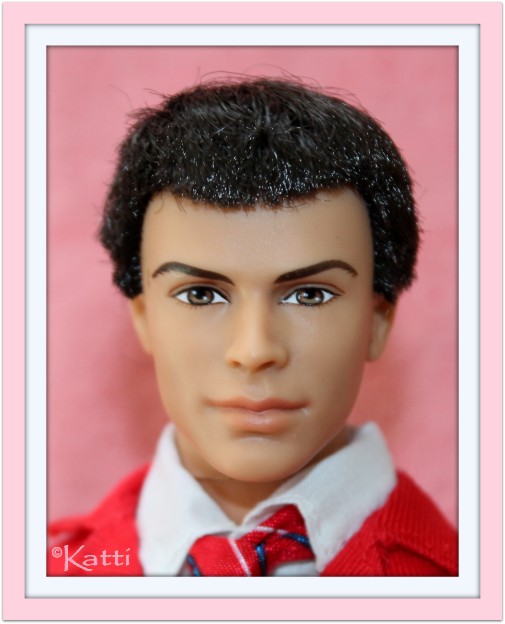 #N2755 Rebelde Miguel, 2008
Sold in twin pack with Mia
~~~~~~~~~~~~~~~~
Christian Chávez played the role of Juan "Giovanni" Méndez López. Giovanni was also made with the Tango sculpt but had blond hair rooted and styled in a spikey manner.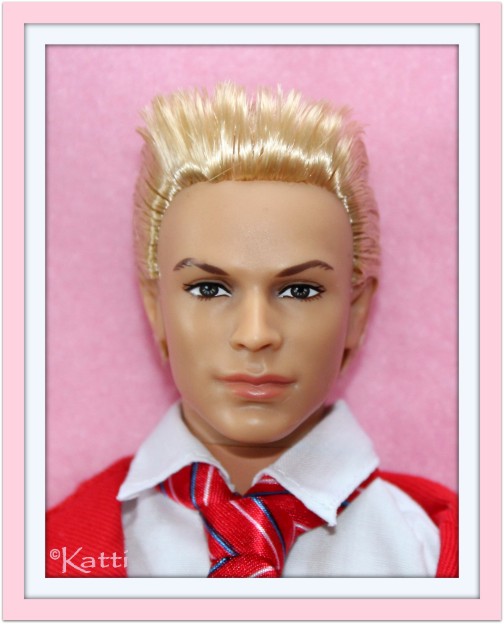 #N2757 Rebelde Giovanni, 2008
Sold in twin pack with Lupita
Examples of other sets where this face can be found:
Zac Posen Barbie and Ken Gift set