A Tango gift set was released some years ago and the Barbie doll dancing with her dark and handsome Ken was biting a rose. The rose literally sat inside her face. Her brand new face. She gave the sculpt the name, Tango - or as it may be referred to "New Hispanic". Silly with the "new" part. She has a narrow face with a closed mouth. The narrow part is also up for debate since this head changes a lot between the different dolls. Compare Tango to Cinco de Mayo below. Cinco has a triangular face, while Tango's is elongated.
Tango
Copyright: 2001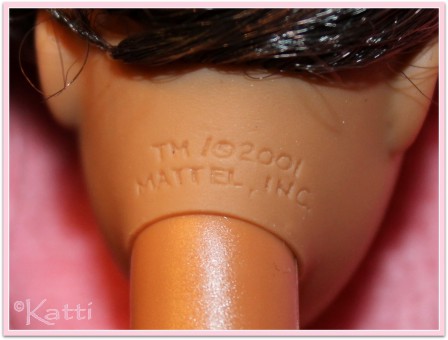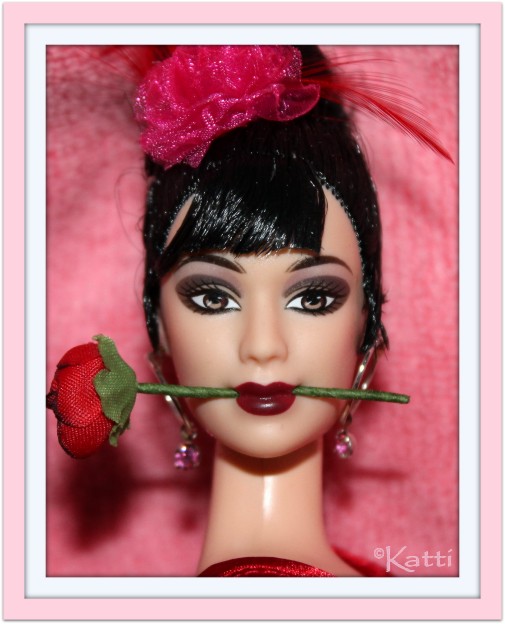 #55314 Tango Barbie (& Ken), 2002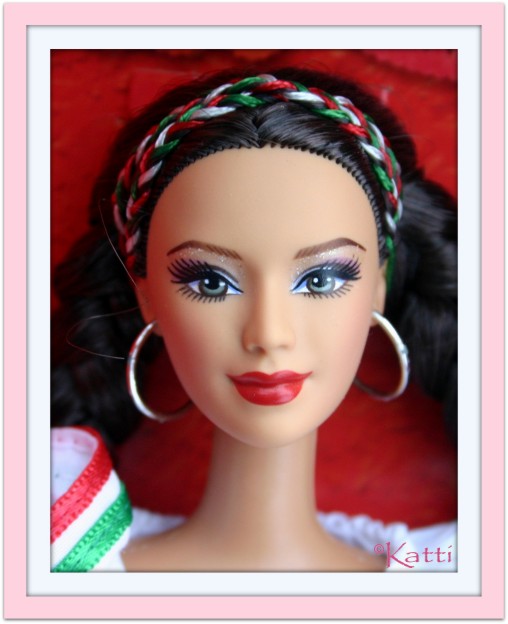 K7921 Festivals of the World: Cinco de Mayo, 2007

Shannen

I have always thought this girl looks like Donna from Beverly Hills. She could be her sister - or long lost cousin. The Fashion Fever series had a lot of new carachters. Some unique and some revolving. Shannen is the only one by that name. And with this face.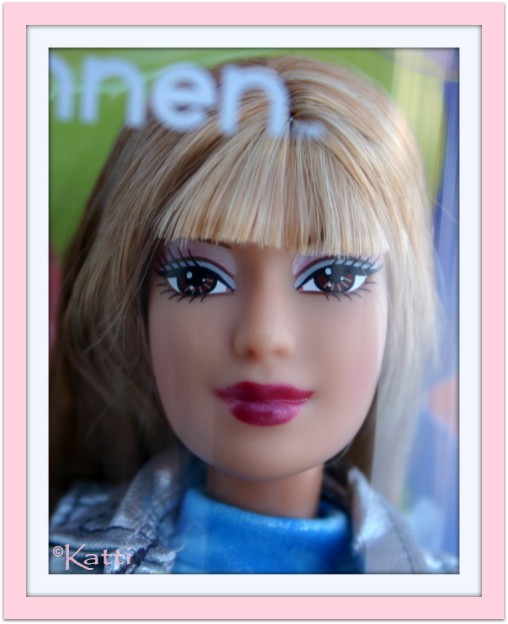 H0942 Fashion Fever Shannen, 2005

Ashlyn

Ashlyn is a dark skinned girl, and still one of the 12 sisters (is she adopted?). This doll was also made with a lighter complexion but she is almost impossible to find. I so badly want one!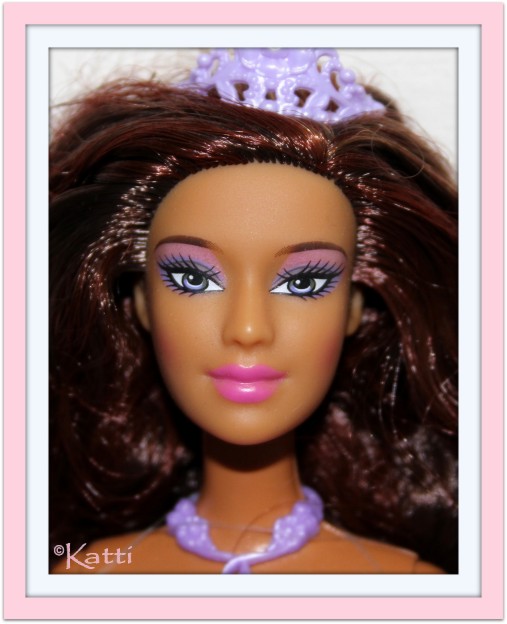 #J8902 12 Dancing Princesses, Ashlyn, 2005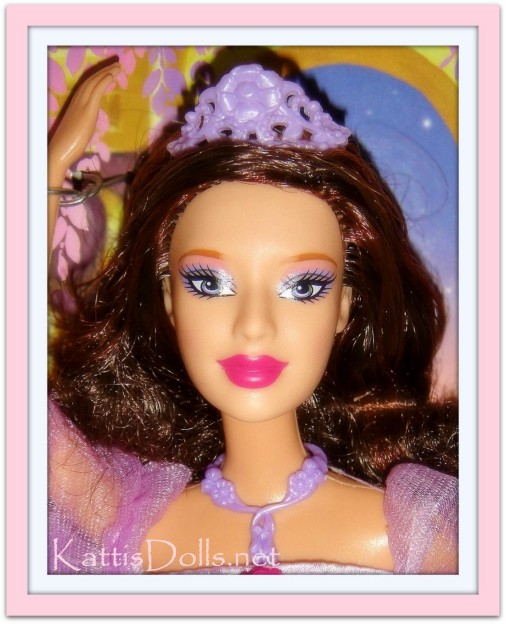 Ashlyn in fair skin
Doll belongs to/photo taken by and used by permission from Paulus Nelson
nn Maiden

A lot of dolls of late never gets a name and this girl is one of them. There were three maidens from the DVD adventure of Barbie as the Island Princess. A blonde dressed in purple, a dark haired girl in a blue dress and a slightly colored girl in a pink gown - this girl. They all had the ugly hobbit body type that so many dolls of 2005/06 sadly was produced with. I have since this shot was taken, given her a new body (stolen from a My Scene girl) and she now leads a funnier life as a pretty model.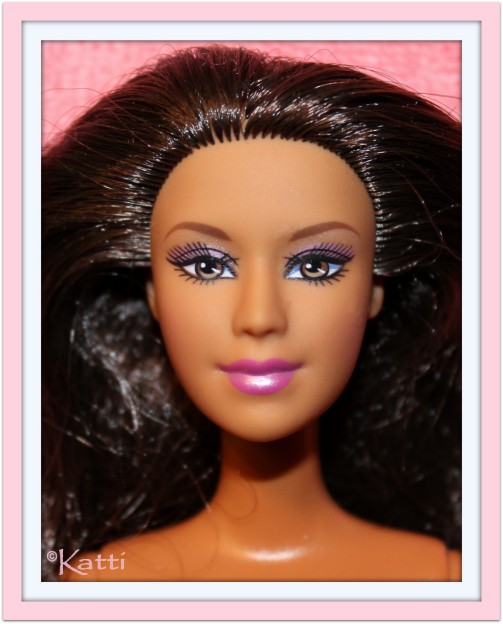 #L1149 The Island Princess Maiden, 2006
Queen of Hearts
A very special doll indeed. With a slanted glance and black hair, the Queen of Hearts stands out among her Tango sisters. She is a gorgeous doll!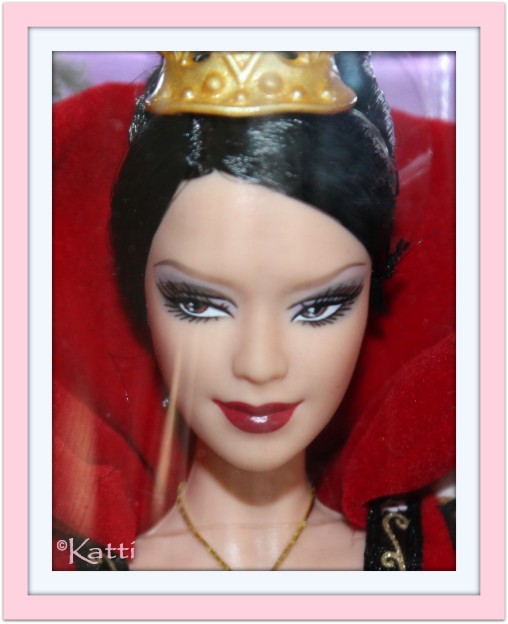 L5850 Alice in Wonderland - Queen of Hearts, 2007
Photographed through box plastic
Victoria
Twilight Victoria also got this face. Should you by any chance find her rerooted and repainted you'd still recognize her due to her light skin tone. She is a vampire and has a white skintone. She is a very pretty girl with her red locks (but my doll suffers from glue in the head and has grown to take on a filthy and greasy look from the glue melting - NASTY business!).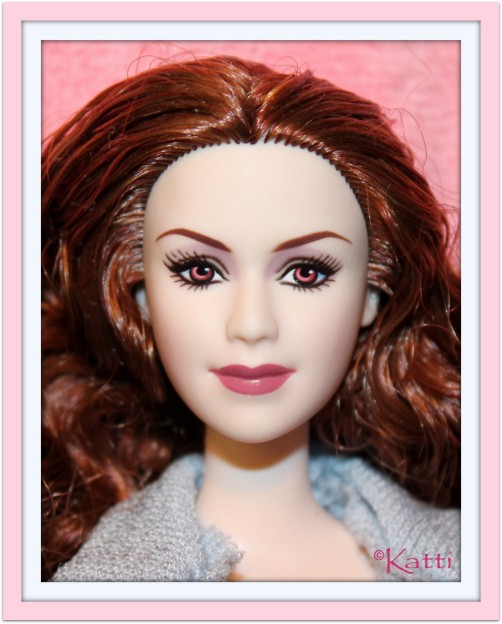 R4548 The Twilight Saga: Eclipse - Victoria, 2010
wearing a Fashion Fever outfit
Other sets where this face can be found:
Barbie Basics Model No 12
Dolls of the World Mexico
Sterling Rose Barbie hispanic