Kelly: Merry Monsters (Target), ©2008
Halloween 2008 (©2007) - Merry Monsters. And that they are. In a new box design comes three monsters, that might scare the living daylight out of you, in any other form than in these Kelly versions. Kelly as a Vampire, Kayla as Frankenstein and Miranda as Frankenstein's Bride. This series was sold at Target. They sport the No Neck type of bodies but the classic Kelly heads. The Frankenstein Kayla is made in all green plastic with stitches printed here and there.
More and detailed photos in my (Swedish) blog.
© Dolls and photos all belong to me, unless otherwise noted.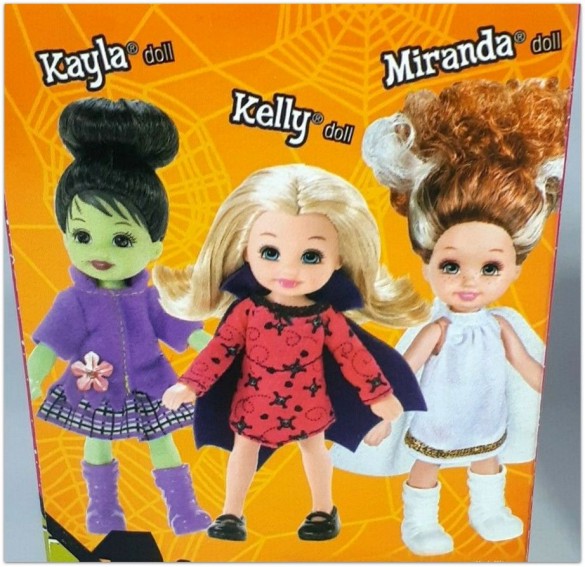 Kelly: Merry Monsters (Target), ©2008
Asst. No. P5902
-