Barbie Spinning Ballerinas ©2007
The Spinning Ballerinas are not Kelly dolls, but nameless kids made with her sculpts under the Barbie brand. They are made with the ballerina body, with molded shoes that fits onto their twirling stands in matching colors. There are three different sets, with the AA matching the all blonde set.
There is another CC set with the same blonde doll in pink dress, but with a brunette in a teal/purple dress. Photo of that can be seen in the blog for now.
More and detailed photos in my (Swedish) blog.
© Dolls and photos all belong to me, unless otherwise noted.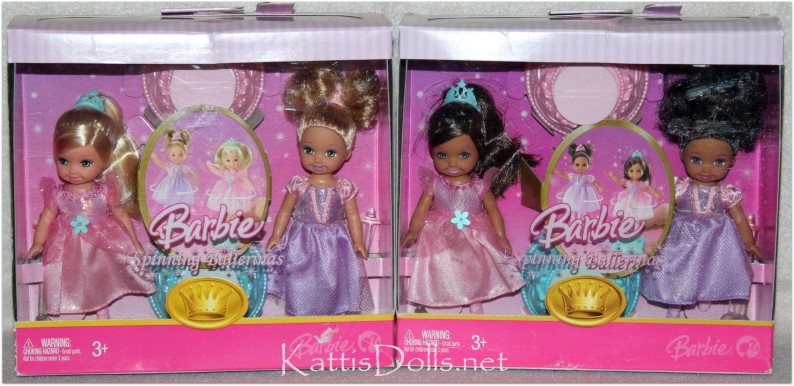 L5058 Barbie Spinning Ballerinas | L5062 Barbie Spinning Ballerinas AA ©2007
Asst. L5057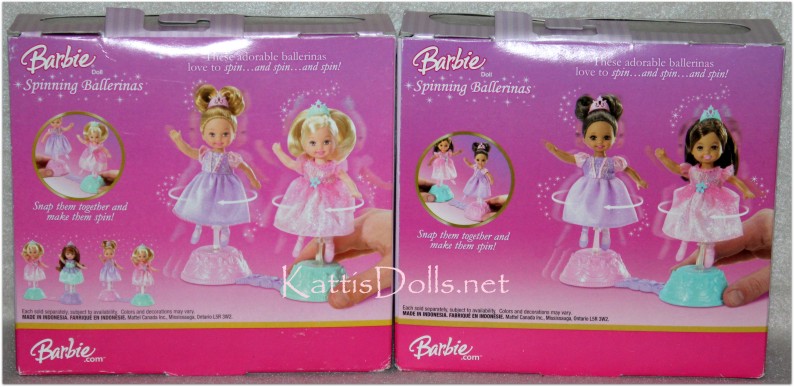 L5059 Spinning Ballerinas, ©2007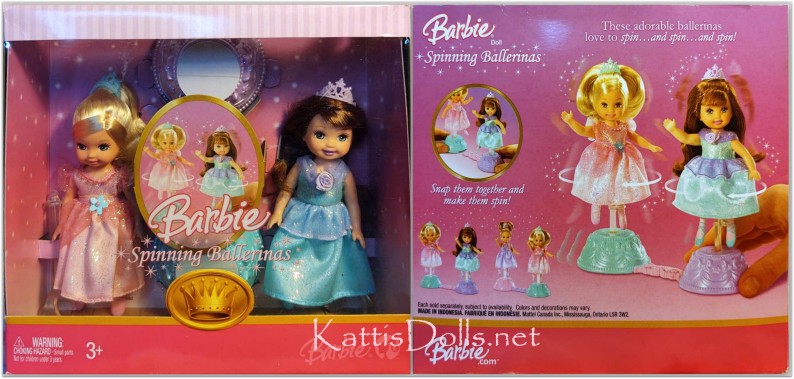 Photo: Erica King