Barbie Flower Girl ©2006
These dolls are not really Kelly dolls. The three little Flower Girls are made with the Kelly sculpts, body and head. The dolls are put inside a handle molded as flower stems, in which they can be almost fully hidden. Spin the bow on the handle and the doll pops up with a wide skirt like a flower bouquet. We have a blonde girl in pink, an AA girl in purple and a redhead girl in aqua. All the girls have a high and wide, curly ponytail hairdo.
More and detailed photos in my (Swedish) blog.
© Dolls and photos all belong to me, unless otherwise noted.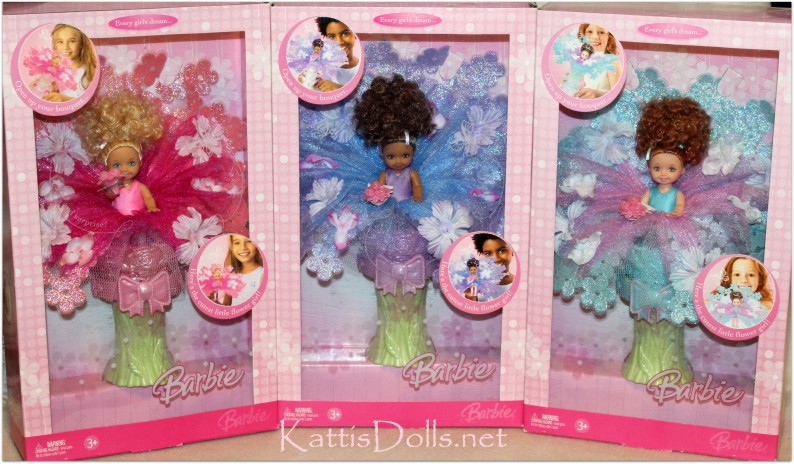 Barbie Flower Girl, ©2006
Asst K8574