Princess Collection/Fantasy Tales: Tea Party ©2004
The Princesses are having a Tea Party. Two and two, they meet up for a cupper. In Sweden these were part of the Princess Collection series, while in the US they were called Fantasy Tales. I have only seen one AA set of these, the left one below (the AA set can be seen further down). The other set have a doll with very, very long hair. Rapunzel?
More and detailed photos in my (Swedish) blog.
© Dolls and photos all belong to me, unless otherwise noted.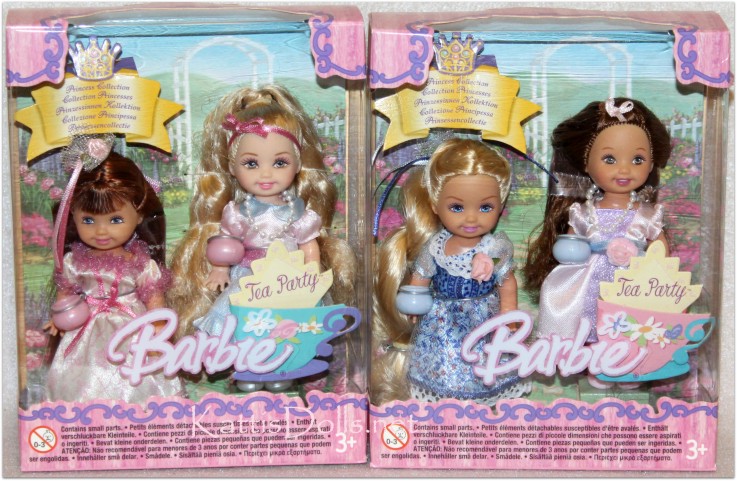 G8381/G8382 Princess Collection Tea Party, ©2004