Kelly: Easter Sweetie ©2004
These are the sweetest things. Kelly and her friends Melody and Kerstie are dressed as three cocolate bunnies. Kelly in white chocolate with an oversized pink and white gingham bow above her pink belly, Melody in milk chocolate with a purple gingham bow over her aqua belly and Kerstie in dark chocolate with blue belly and green gingham bow. They still whiff of a scent of chocolate after all these years (writing this in 2020). Boxes are egg shaped blister packs with cardboard backs in pastel colors, Kelly's box is green on pink, Melody's is lilac on green and Kerstie's back is lavendar on yellow.
More and detailed photos in my (Swedish) blog.
© Dolls and photos all belong to me, unless otherwise noted.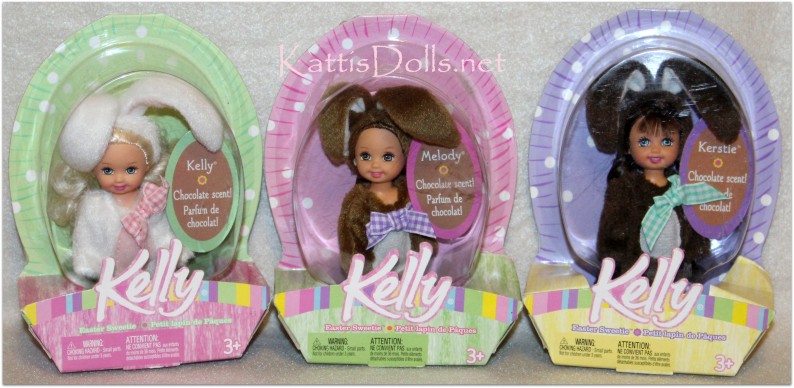 Kelly: Easter Sweetie, ©2004
Asst. C4481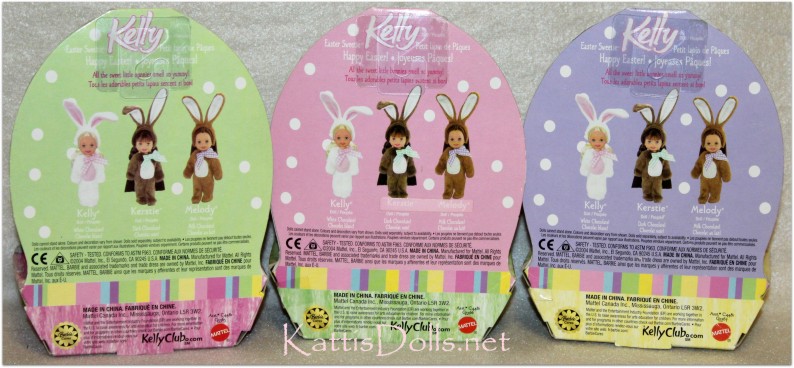 -