Shelly/Kelly Club: Pajama Fun, 2004
Not sure about the order these sets were released in 2004/2005. They have the same stock number in a couple of series, so that's no help, but the item numbers are at least in consecutive order from this to the next.
Kelly/Shelly and her friends are all set up for a pajama party with a story book and a matching animal (should probably be softies, but they are molded in hard plastic. Kelly/Shelly is wearing a pink PJs with striped shorts and top with poufy sleeves and come with a flamingo. Gorgeous Kerstie with blonde hair and brown eyes comes dressed in a dark sandy brown top with animal print pants. She carries a giraffe. Third girl is Keeya, all dressed in black and white, with a beek embroidered on her top. Of course she brings a penguin.
More and detailed photos in my (Swedish) blog.
© Dolls and photos all belong to me, unless otherwise noted.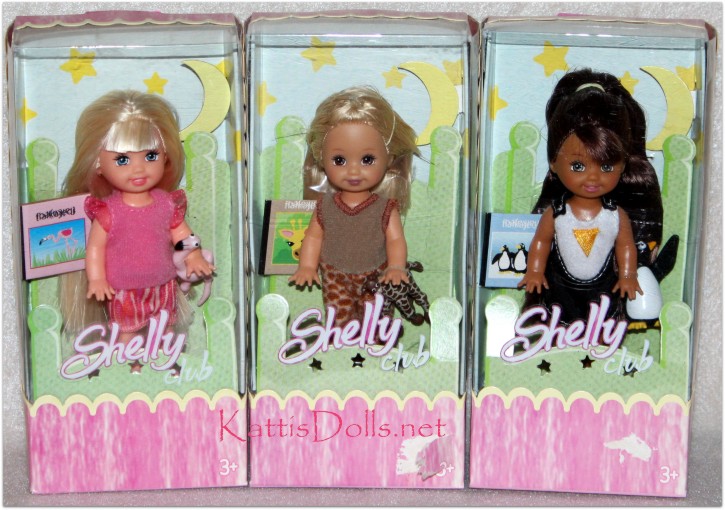 Shelly/Kelly Club: Pajama Fun, ©2004
Asst. G8845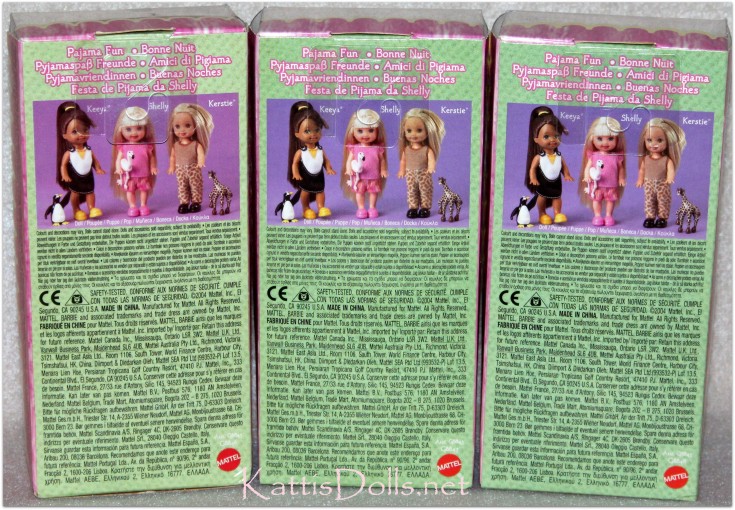 -