Kelly: Happy Birthday Tea Party ©2003
This series came in two versions - with Klassik Kelly and as Lemon Heads. Both series have the same item and assortment number. You have six girls standing in plastic tea cups in matching color to their dress and hat. Kelly in pink, Liana/Tabitha in green, Melody in purple, Maria in yellow and the ones I never got my hands on, the AA kids Nia in orange and Deidre in blue. Can't tell if the AA kids have the same assortment number as the CC ones, but Mattel haven't been given them different numbers for some years by now. I hope someone can let me know and I'll update this.
More and detailed photos in my (Swedish) blog.
© Dolls and photos all belong to me, unless otherwise noted.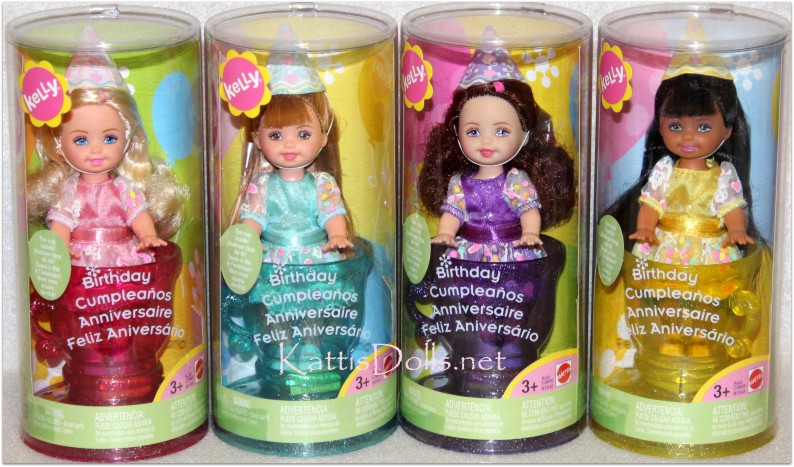 Kelly: Happy Birthday - Tea Party, ©2003
Asst. No. 55703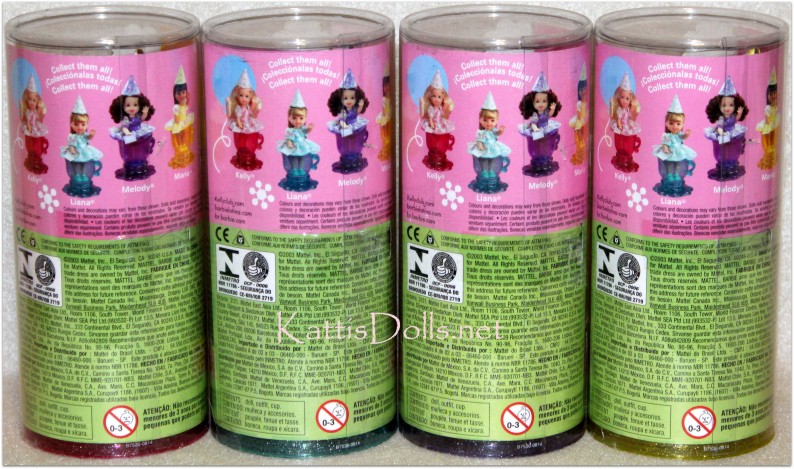 -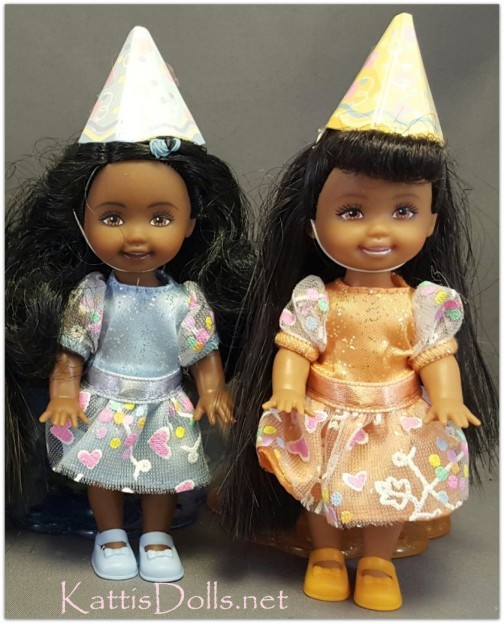 Photo: Erica King


Photo by Erica King
-