Kelly Club: Birthday Party 2001-5
This series is not part of the regular Kelly/Shelly Club series of single dolls, but I put them here anyway. Four girls came standing as cupcake decorations dressed in frilly dresses with party hats. Cardboard accessories came with them, but I won't show them, here nor in the blog. Yet anyway. They are a matching cupcake form, "sprinkles" stickers and a tiny birthday card.
We have Kelly, Belinda, Liana and Desiree in colorful dresses with rose printed tops to mother of pearl fabric in the skirts.
More and detailed photos in my (Swedish) blog.
© Dolls and photos all belong to me, unless otherwise noted.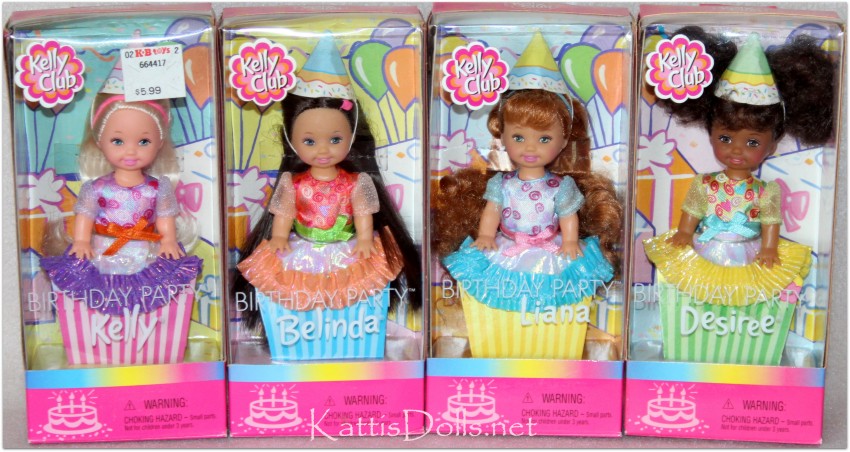 Kelly Club: Birthday Party, ©2001
Asst. No. 55703