Shelly 2000
This Shelly doll was sold exclusively in Intaly. I don't remember exactly how or where, if she was part of a magazine set or sold separately. The doll is the same as the Kelly/Shelly sold with a pair of puppies in a bigger set, Pet Lovin' Kelly.
More and detailed photos in my (Swedish) blog.
© Dolls and photos all belong to me, unless otherwise noted.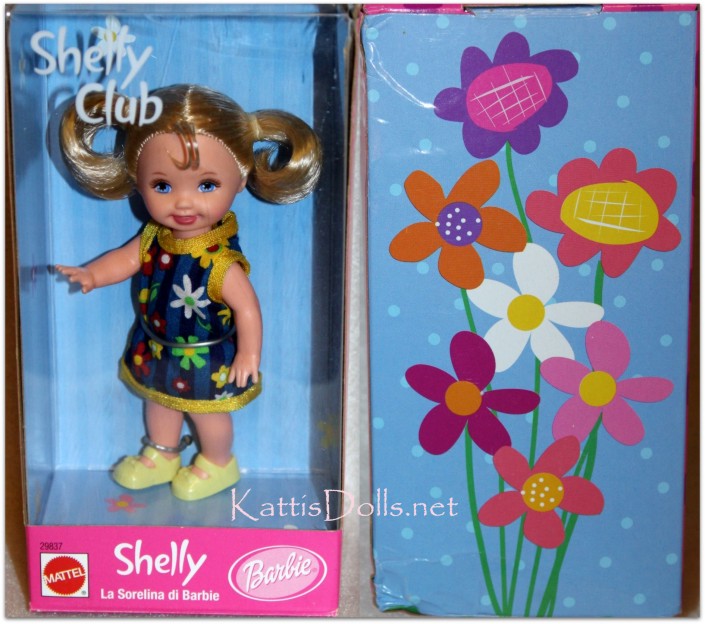 29837 Shelly, ©2000
-