Li'l Friends of Kelly/Shelly ©1995
Kelly/Shelly got three new friends the year after she burst into the Barbie family of dolls. The first three friends were Chelsie, Becky and Melody/Susie. The name changes occured when some of the dolls crossed the Atlantic and arrived to Europe and Melody became Susie.
More and detailed photos in my (Swedish) blog.
© Dolls and photos all belong to me, unless otherwise noted.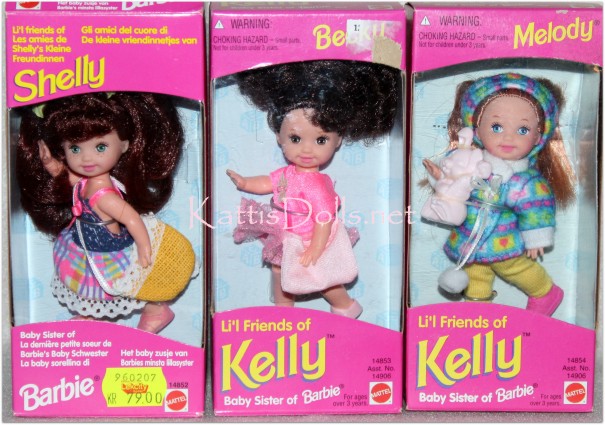 Li'l Friends of Kelly/Shelly, ©1995
Asst. No. 14906