Mexico/Francie

Twist'n turn bodies on left and right, Free Moving in middle.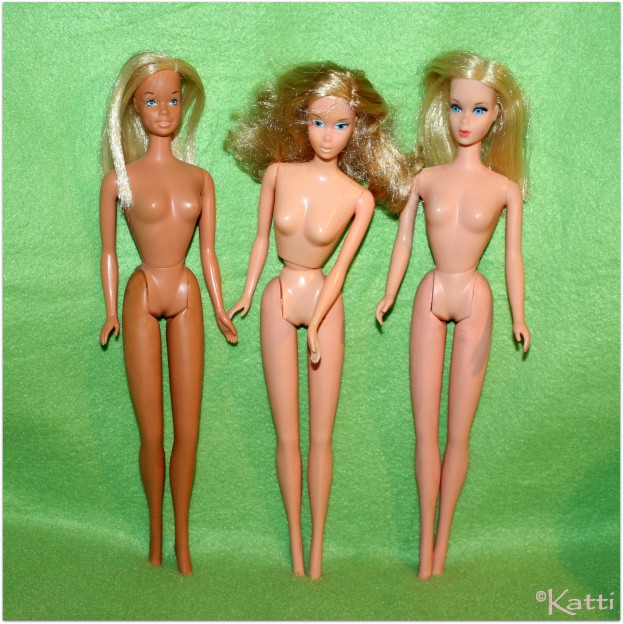 ~~~~~~~~~~~~~~~
Mexico arms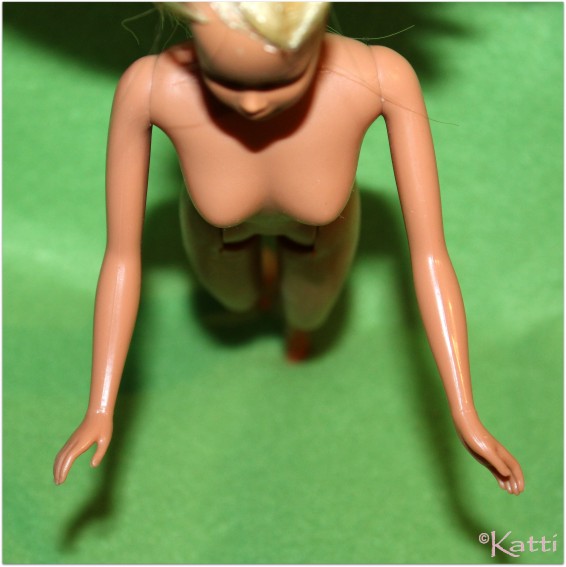 This arm type were mostly used during the post MOD Era, into the early 70's. They are called Mexico arms and was first used with the Talking dolls, that were made in Mexico. The doll's left hand (right in photo) is pointing out- and slightly backwards. The hands feels smaller than the original hands, but the size difference isn't really that noticeable.
~~~~~~~~~~~~~~~
Francie arms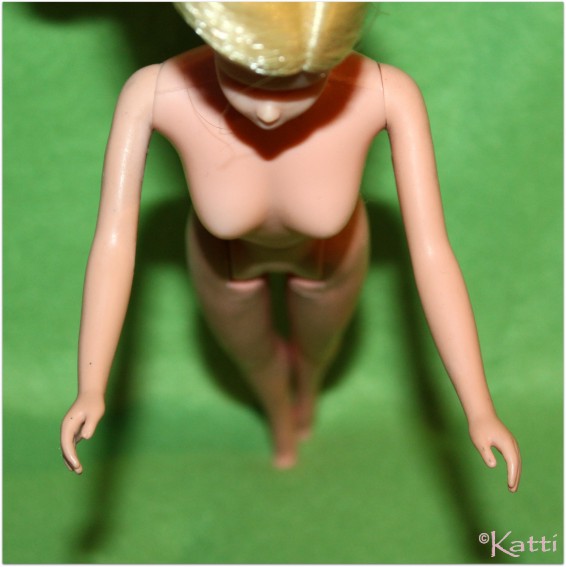 I don't know what called for the factories to give Barbie sized dolls Francie's arms. These are shorter with stubbier hands, than Barbie's delicate and longer hands. It's not a matter of leftover parts as there were also made dark skinned Malibu Christie dolls with the Francie type arms. Colored Francie was not that dark skinned. These were used for Barbie and friends in a short period in the 70's.