The cousins

Stacey and P.J. has one time or another been referred to as cousins to Barbie but these girls below are the "real" Roberts cousins.

Francie was the first cousin and she came in a black version as well - at the time Barbie wasn't made in a black version at all, so this was a big deal. Francie and her friend Casey was made with a body sculpt of their own, shorter than Barbie.

Jazzie was the second cousin to see the day of light. She was introduced as Barbie's cool teen cousin. Jazzie was made with the body torso of Young Sweethearts Belinda and legs (and face) from the Starr line of dolls.

Marie Roberts (and her twin brother Max) was the latest to join the extended Roberts family. Made with, a so far unique body, they are the only dolls in this size.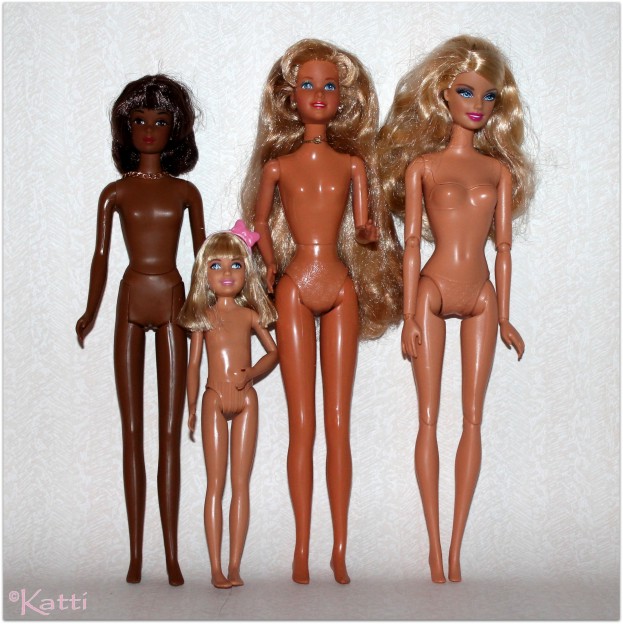 From left:
Colored Francie repro
Pony Tale Marie Roberts
Sun Sensation Jazzie
Fashionistas Barbie
Skipper and her cousins: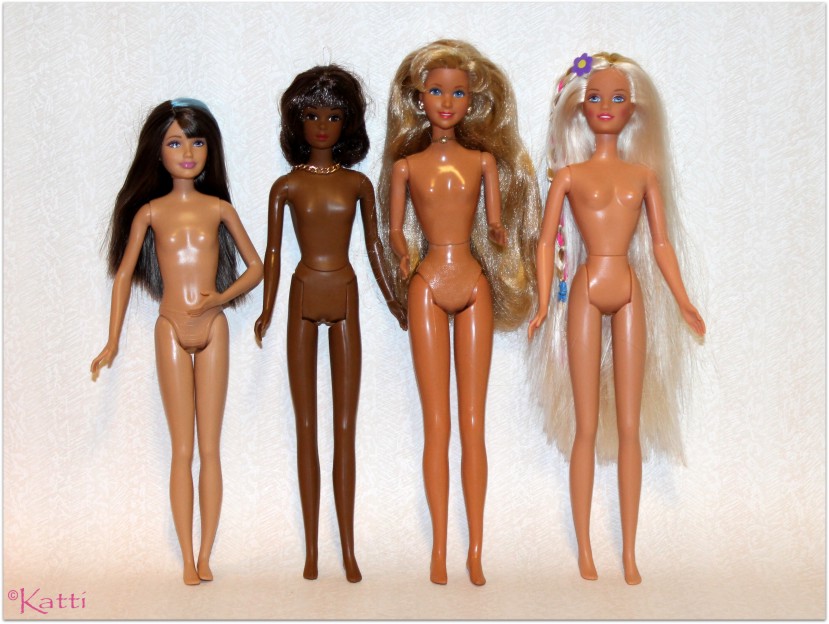 From left:
Life in the Dreamhouse Skipper
Colored Francie repro
Sun Sensations Jazzie
Teen Skipper