Who Am I?
---
If you know who, how, where and when, please e-mail me at kattisdolls telia.com or kattisdolls crosswinds.net (copy and paste).
He got a bit of smear on his nose! Didn't notice when he had his photo session... LOL!
---
I didn't notice the purple around his eyes until I checked these photos! It really stands out in the pictures. LOL! (Does not show otherwise)
This guy is a dark skinned caucasian or maybe light skinned Hispanic. Pic showed when I bought him made me think he was AA which he is NOT.
His flocked hair is a medium brown and he has red eyebrows as you can see. Very light apricot lips.
Arms are a soft rubber material but not bendable. Feet slightly larger than reg Ken dolls.
Stamp in neck is impossible to read unless you KNOW what it says - and I don't. NO other markings, anywhere... Any idea who he is?
If you know, e-mail me at kattisdolls at telia.com or kattisdolls at crosswinds.net.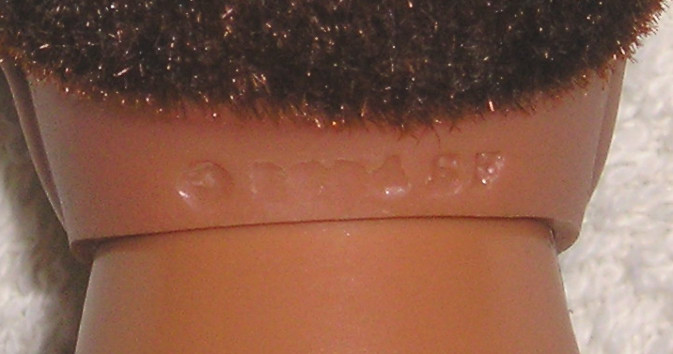 ---
2015-11-10