Kelly/Shelly: Easter Party 2006
I am missing a lot of the later Kelly sets and dolls in several sets. This set came in oval/egg shaped boxes with Kelly and her friends Tori and Gia dressed as rabbits. Kelly is a pink rabbit, Tori a purple rabbit and Gia a yellow one. They carry a color matched small basket in the form of half an egg shell to gather their easter eggs.
More and detailed photos in my (Swedish) blog.
© Dolls and photos all belong to me, unless otherwise noted.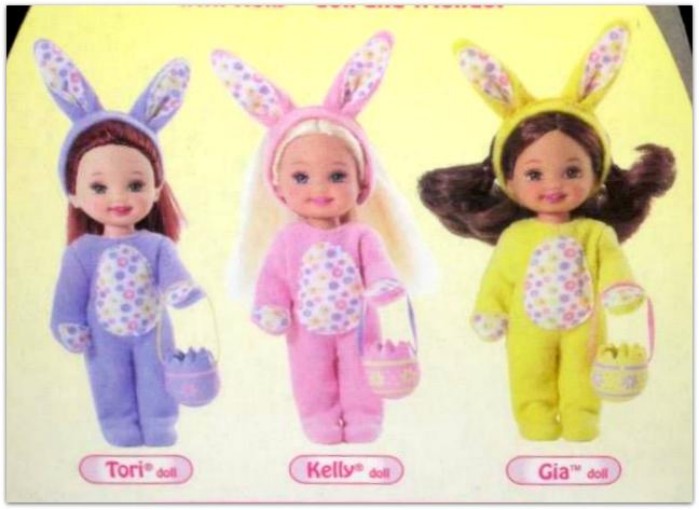 Kelly/Shelly: Easter Party, ©2006
Asst. K9162
-