Rapunzel's Wedding 2005
The dolls from Rapunzel's Wedding reception series had three little flower girls, in two skintones as Rapunzel came in two versions - and two different sets with all three Caucasian girls in a 3-pack. The dolls are identicial in both sets, so found loose you can't tell from which set they originate. I think though, the 3-dollset only comes in Caucasian. Have never seen an AA version of it, so unless it's very rare it was never made.
The girls are, according to the text of the box back, sisters of the Prince, so none are Kelly/Shelly per definition.
More and detailed photos in my (Swedish) blog.
© Dolls and photos all belong to me, unless otherwise noted.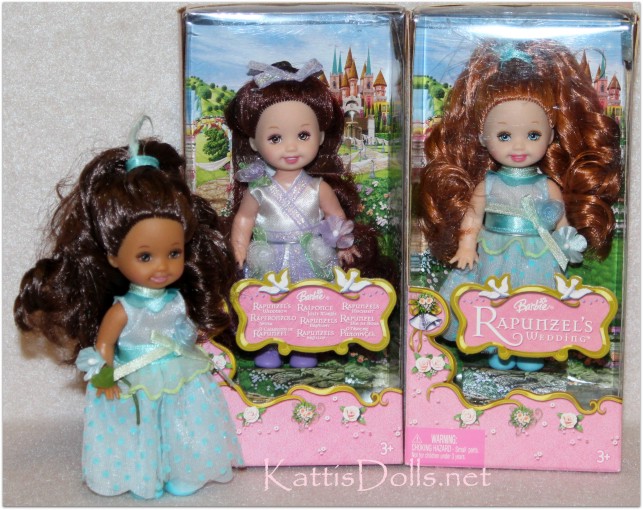 Rapunzel's Wedding - Flower Girl, ©2005
Asst. J1018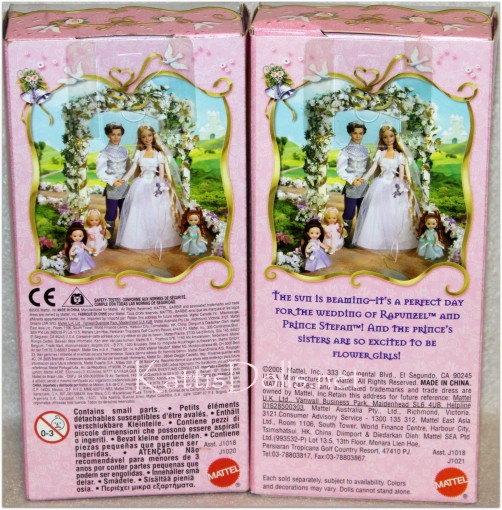 ~~~~~~~~~~~~~~~
J0003 Rapunzel's Wedding - Flower Girls (3-pack), ©2005
-