Kelly/Shelly: Pony Time / Park Time ©2005
I only have the AA Shelly versions of these in box and found one of them loose. The fun part about her, is that she is wearing the other doll's outfit. She is Pony Time Shelly but wears Park Time Shelly's clothes, missing shoes. Pony Time Kelly/Shelly is tending to her tiny pony that has a corner in a corall at the farm. She is wearing a cute denim dress with white lace edge and brown cowgirl boots. The pony comes in different colors for the Caucasian and AA versions.
The Park Time dolls are as the name says, out, playing in the park, catching butterflies and playing around. There is a huge green larva and Shelly's teddybear riding the same. She brings a packet of some beverage and a sandwich. Clothes are a cute set of pink pants with flower prints, with a white top with silver dots and orange jelly sandals. So adorable!
More and detailed photos in my (Swedish) blog.
© Dolls and photos all belong to me, unless otherwise noted.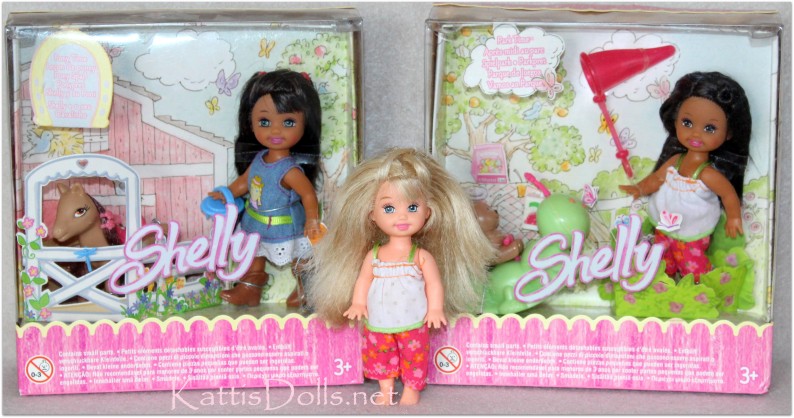 Kelly/Shelly: Pony Time & Park Time, ©2005
Asst. J0605, J4790 (AA)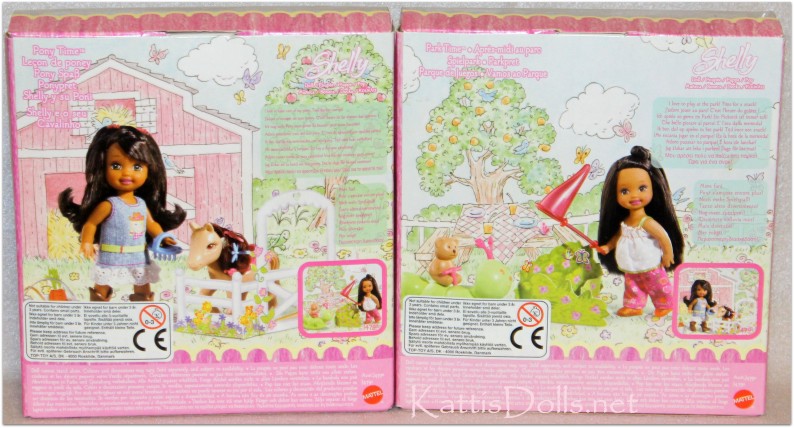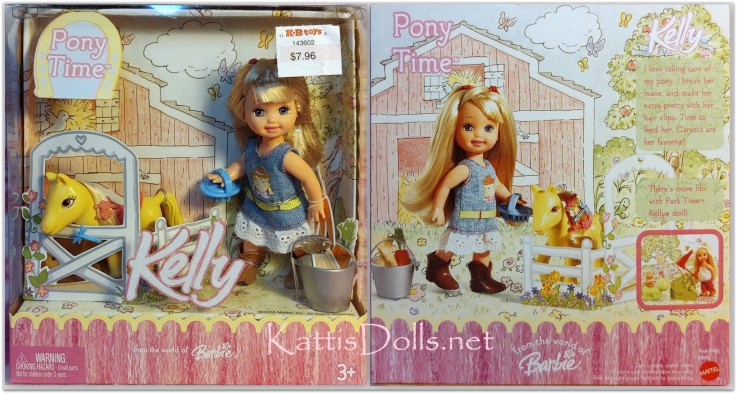 J0606 Kelly: Pony Time, ©2005, Asst J0605

(Photos: Erica King)

J0607 Kelly: Park Time, ©2005, Asst. J0605

-