Princess Collection, Shelly as Cinderella ©2005
This series of the Princess Collection consists of three Shelly as Cinderella dolls. Shelly is wearing three of Cinderella's dresses, one of her regular everyday dress, one is a bit fancier and the last one is a ballgown in white and gold brocade. These were sold in Europe as far as I recall.
More and detailed photos in my (Swedish) blog.
© Dolls and photos all belong to me, unless otherwise noted.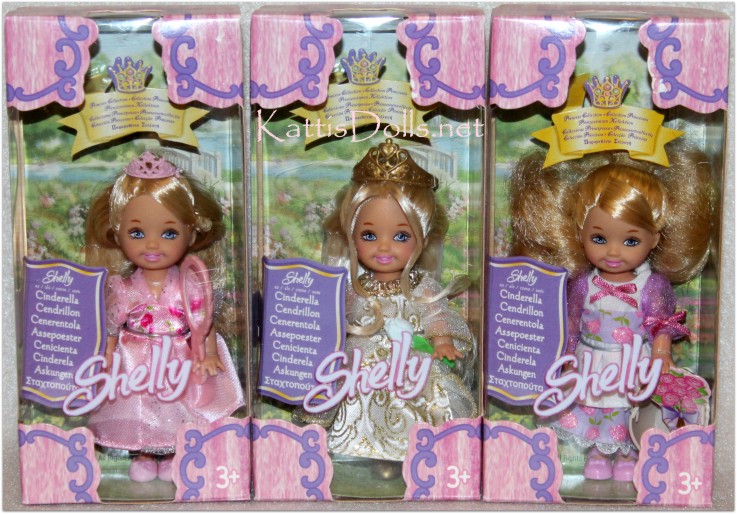 Princess Collection - Shelly as Cinderella, ©2005
Asst. H9649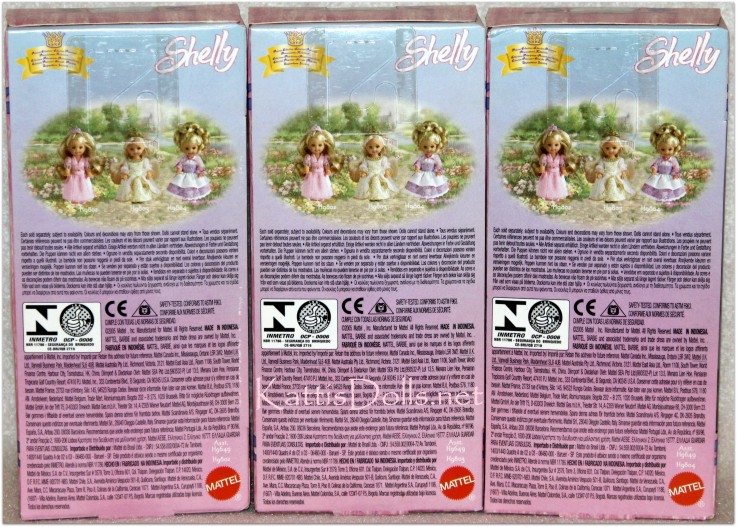 -