Dress-Up Time Kelly ©2005
I wonder if this set was a Kohl's special? It came as a blonde Kelly only as far as I am aware. Box is made out as such you can use the liner as a backdrop when playing Dress-Up with Kelly. There is a combined stool/box to put her clothes in and a printed mirror. Kelly comes with a few different wardrobe pieces. She can be a country girl with a suede vest to put over her white t-shirt and jeans and finish off with brown cowgirl boots and guitar (printed cardboard). Or she can be a fairy ballerina in a tulle skirt or hula girl with grass skirt and a lei, that she can combine with her pearly pink princess crown. More cardboard pieces are a pair of fairy wings, a wand and a stick horse.
All photos below thanks to Erica King.
More and detailed photos in my (Swedish) blog.
© Dolls and photos all belong to me, unless otherwise noted.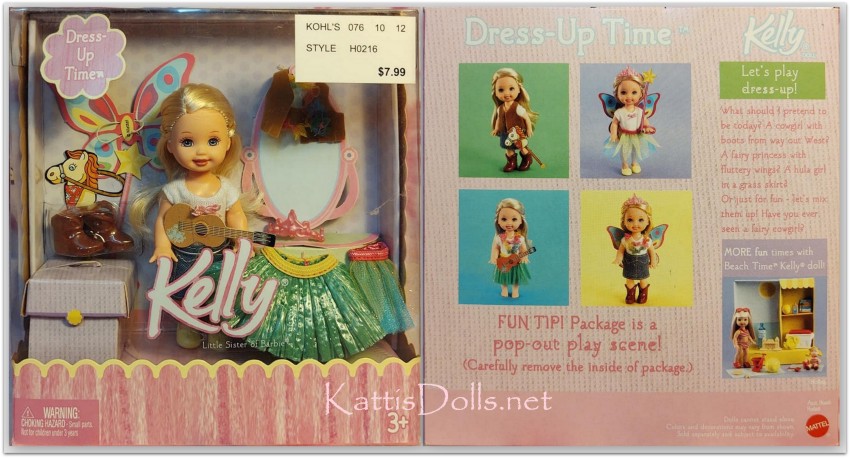 H0828 Kelly/Shelly: Dress-Up Time, ©2005
Asst: H2016