Tommy & Kelly as SpongeBob SquarePants and Patrick Star, ©2004
Mattel joined Nickelodeon to make these dolls. Kelly is dressed as SpongeBob SquarePants and Tommy accompanies her dressed as his best friend Patrick Star. In the box, there is a cardboard version of Gary, SpongeBob's pet snail. Kelly has blue eyes and brown hair, Tommy has blond curly hair with brown eyes, which is close to impossible to see under his costume (there is a photo in the blog where you barely can make his blond curls).
More and detailed photos in my (Swedish) blog.
© Dolls and photos all belong to me, unless otherwise noted.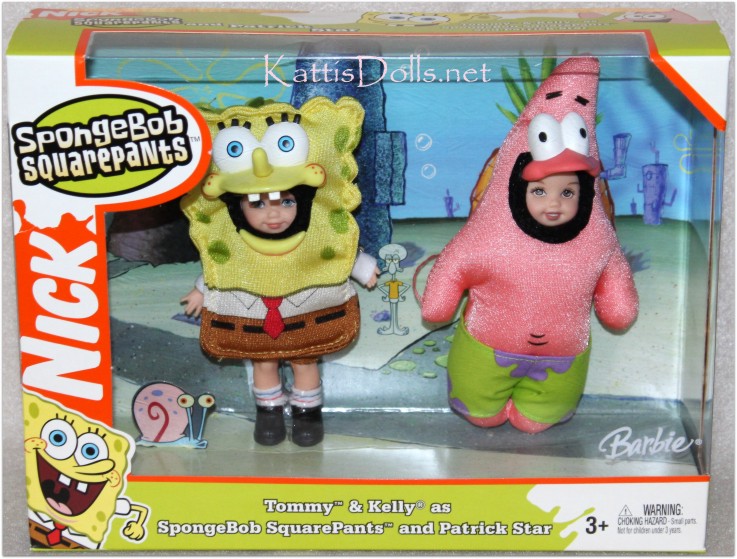 H1701 Tommy & Kelly as SpongeBob SquarePants and Patrick Star, ©2004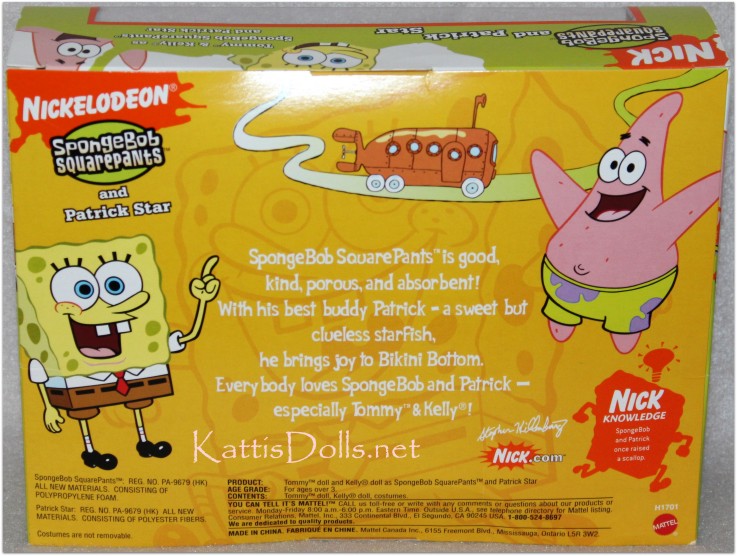 -