Shelly/Kelly Club: Sunny Day, 2004
Kelly and her friends Melody and Deidre is spending a day out in the sun - well, perhaps not Deidre, and at least not to begin with. Kelly is out planting spring flowers, Melody is building sand castles and then we have Deidre. She can't be outside until she is done with her special duty this day. She is baking! And unless they are literally mud pies, she is inside whipping them up to bake and take them out to serve her friends some yummy chocolate cakes. You can tell she likes chocolate as her apron is filled with tiny brown hand prints. Melody have to be my favorite of the lot with her red hair and freckles. Can't resist that.
More and detailed photos in my (Swedish) blog.
© Dolls and photos all belong to me, unless otherwise noted.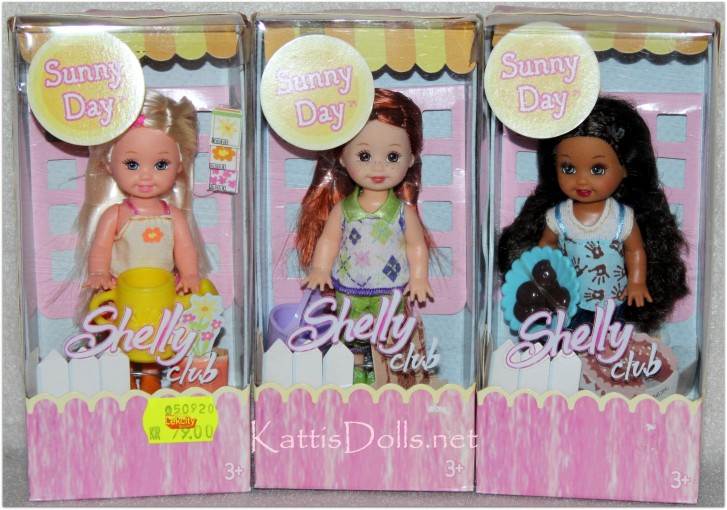 Shelly/Kelly: Sunny Day, ©2004
Asst. G8845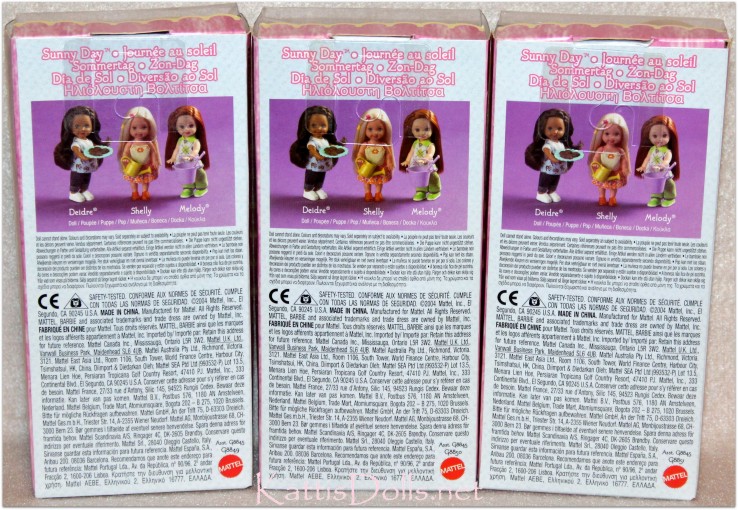 -