Shelly/Kelly Sweetsville: Soda Shoppe ©2003
The Sweetsville series was extended with several Play Sets. Some included a doll. Shelly/Kelly is managing a Soda Shop(pe) with cherry flavors. The jars and bottles have gotten lose in the box over time, but with Shelly's candy shop you get a high stool/chair to sit and zip your sodas. Shelly comes in pants and a skirt with a matching top.
More and detailed photos in my (Swedish) blog.
© Dolls and photos all belong to me, unless otherwise noted.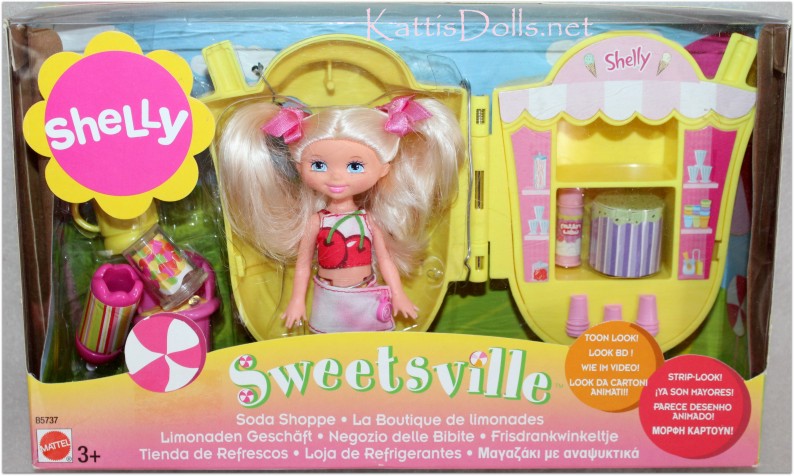 B5737 Shelly Sweetsville: Soda Shoppe & Shelly, ©2003
-