Kelly Sweetsville: Candy Shoppe ©2003
The Sweetsville series was extended with several Play Sets. Some included a doll. The version I have of this set doesn't say Keeya on the front (the front shot here is nborrowed as I have a huge and ugly sticker smacked across the box window and until I have figured out how to remove it without damaging the box, this borrowed phorto will do - and here you can see the doll is named Keeya. She is the lemon/lime girl with green pants and a lemon printed top.
More and detailed photos in my (Swedish) blog.
© Dolls and photos all belong to me, unless otherwise noted.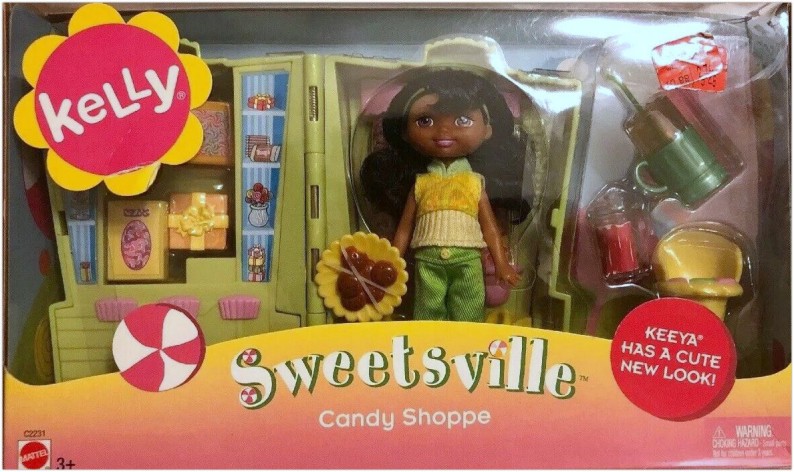 C2231 Kelly Sweetsville: Candy Shop & Keeya, ©2003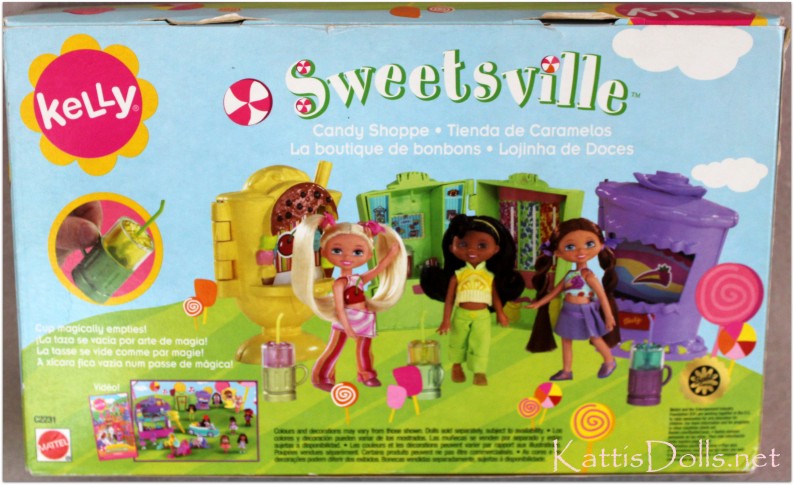 -