Shelly et il suo Cucciolo, ©2002
This Shelly doll was sold exclusively in Italy and Erica King provided me with photos of her boxed doll. Shelly is dressed in a pink spring/summer cotton dress with flower print. She has a puppy with her as the name says, although correct translation would be Shelly and her baby pet. Shelly holds something that I think is a photo album/story book with the name "Fido" on front.
There is also a version in a smaller box that was sold with a magazine under another name, Tenera Amica. Michael Augustyniak's book Barbie Doll Around the World shows this magazine with the doll.
More and detailed photos in my (Swedish) blog.
© Dolls and photos all belong to me, unless otherwise noted.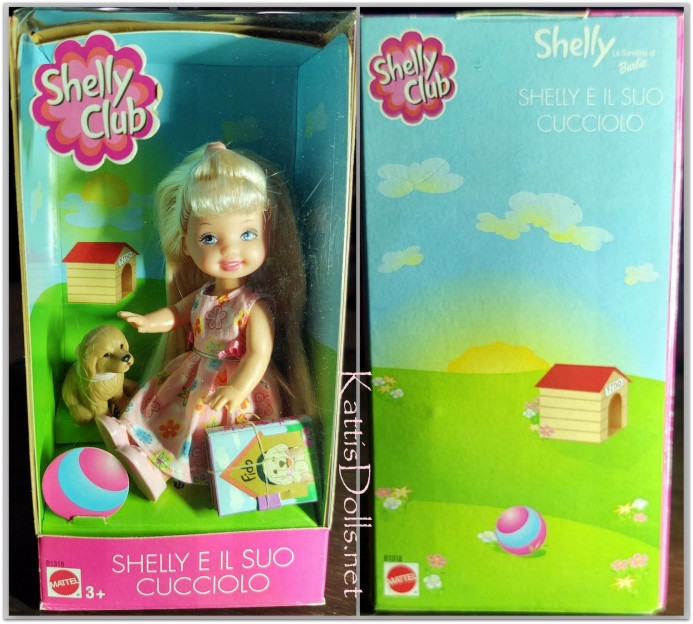 B1318 Shelly et il suo Cucciolo, ©2002
Photos courtesy by Erica King
-